Guide to the Elizabeth Johnson Perry papers , 1937-1967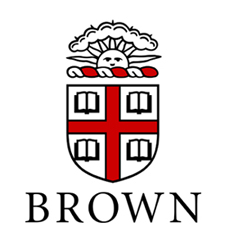 Brown University Library, Special Collections
Box A, John Hay Library
Providence, RI 02912
Tel: 401-863-2146
E-mail: hay@brown.edu


Published in 2010
Collection Overview
| | |
| --- | --- |
| Title: | Elizabeth Johnson Perry papers |
| Date range: | 1937-1967 |
| Creator: | Perry, Elizabeth Johnson |
| Extent: | 500 item(s) |
| Abstract: | Elizabeth Johnson Perry was an African-American domestic worker in New York. The papers date between 1937-1967 and contain letters, greeting cards, financial records, photographs, a scrapbook, and museum objects. |
| Language of materials: | English |
| Repository: | Brown University Library, Special Collections |
| Collection number: | Ms. 89.16 |
Scope & content
The Elizabeth Johnson Perry Papers, 1937-1967, consist of incoming letters, greeting cards, financial records, photographs, a scrapbook, and museum objects relating to her life in New York as an African-American domestic worker. Materials of interest are greeting cards and a souvenir from the New York World's Fair, a wooden dustpan and brush. The correspondence received from her friend Mabel (Jean Clarke Madison) gives a snapshot of life as a domestic worker in Los Angeles, California. Perry also collected clippings on African-American pop icons such as: Joe Lewis, Lena Horne, Eartha Kitt, Fats Waller, and Josephine Baker.
Arrangement
Series 1: Letters to Elizabeth Johnson Perry
Series 2: Cards
Series 3: Ephemera and Museum Objects
Biographical note
Elizabeth Johnson Perry, born 1900, was a woman of African-American descent. From the 1930s through the 1960s, she was employed as a domestic worker in New York City. She died in 1986. No other information is currently available about her life.
Access & Use
Access to the collection:
There are no restrictions on access, except that the collection can only be seen by prior appointment. Some materials may be stored off-site and cannot be produced on the same day on which they are requested.
Use of the materials:
All researchers seeking to publish materials from the collections of the John Hay Library are requested to complete a Notice of Intent to Publish, prior to reproducing, quoting, or otherwise publishing any portion or extract from this collection. Although Brown University has physical ownership of the collection and the materials contained therein, it does not claim literary rights. It is up to the researcher to determine the owners of the literary rights and to obtain any necessary permissions from them.
Preferred citation:
Elizabeth Johnson Perry papers, Ms. 89.16, Brown University Library.
Contact information:
Brown University Library, Special Collections
Box A, John Hay Library
Providence, RI 02912
Tel: 401-863-2146
E-mail: hay@brown.edu

Administrative Information
| | |
| --- | --- |
| ABOUT THE COLLECTION |   |
| Acquisition: | The Elizabeth Johnson Perry papers were given to the John Hay Library in 1989 by Karen Allen Baxter of the Rites and Reason Theatre. |
| | |
| | |
| ABOUT THE FINDING AID |   |
| Author: | Finding aid prepared by John Hay Library staff. |
| Encoding: | Finding aid encoded by Mark Chepkwony 2010 March 24 |
| Descriptive rules: | Finding aid based on Describing Archives: A Content Standard (DACS) |
Additional Information
Inventory
---
Series 1. Letters to Elizabeth Johnson Perry
| | | | | |
| --- | --- | --- | --- | --- |
| Container | | Description | | Date |
Series 2. Cards
| | | | | |
| --- | --- | --- | --- | --- |
| Container | | Description | | Date |
Series 3. Ephemera and Museum Objects
| | | | | |
| --- | --- | --- | --- | --- |
| Container | | Description | | Date |