Guide to the Alison Palmer Papers, 1853-1991
(bulk 1971-1991)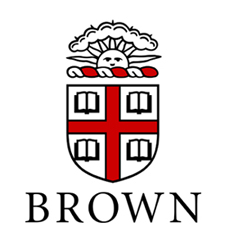 John Hay Library, Special Collections
Box A
Brown University
Providence, RI 02912
Tel: 401-863-2146
email: hay@brown.edu


Published in 2013
Collection Overview
| | |
| --- | --- |
| Title: | Alison Palmer Papers |
| Date range: | 1853-1991, (bulk 1971-1991) |
| Creator: | Palmer, Alison |
| Extent: | 6.5 Linear feet |
| Abstract: | Alison Palmer (Brown University Class of 1953) served in the United States Foreign Service (1959-1981) in Belgian Congo, Ethiopia, and Vietnam. Palmer successfully pursued two sex discrimination lawsuits against the State Department, winning in 1974 and 1987. After her retirement from the State Department in 1981, Palmer became the thirteenth woman Episcopal priest ordained in the United States. The Alison Palmer papers are chiefly related to her two lawsuits but also contain materials that document her foreign service career, and family papers. |
| Language of materials: | English |
| Repository: | John Hay Library, Special Collections |
| Collection number: | Ms.90.6 |
Scope & content
These papers are largely about Alison Palmer's two lawsuits against the State Department. Included are all of her copies of the legal documents pertaining to the case and her lawyers' copy of the EEO hearing proceedings. Also included are miscellaneous museum objects. Clippings relating to her Foreign Service work and work as an Episcopal priest are available. Photographs of her ordination and services in England are included. Lois Patten Palmer's lawsuit materials are included. A variety of published works are included, such as early women's liberation movement books. It should be noted, however, that Alison Palmer stated that she never read them nor became involved in the movement.
For more information, see Alison Palmer's oral history, part of the Christine Dunlap Farnham Oral History Project, available in the University Archives.
Arrangement
The collection is arranged in four series:
Series 1. Lawsuit I Grievance hearing
Series 2. Lawsuit II (Civil Action # 76-1439)
Series 3. Legal Correspondence
Series 4. Personal papers and museum objects
Biographical note
Alison "Tally" Palmer was born in Medford, Massachusetts on November 22, 1931. She was the daughter of Lois Mead Patten Palmer and C.B. Palmer. Palmer had two siblings, David and Lois.
Alison Palmer graduated from Brown University in 1953. She went to work for the
Christian Science Monitor
after graduation, but was dissatisfied with her assignments. She was hired by
The New York Times
, but as at her previous job, found that she was assigned to cover the women's page rather than the political news she desired. In 1958 she took the exam for the Foreign Service and passed, but was told that it was the year the Service accepted a Black man and she would have to wait until the following year when a woman would be accepted. Palmer entered the Foreign Service in 1959. Her first assignment was in the Gold Coast, followed by assignment as a consul in the Belgian Congo. The Congo, considered a safe post for a woman erupted into violence not long after her arrival in 1960. As consul she handled relations between Americans and the Congolese, an explosive task in revolution. An incident involving a number of high-ranking United States officials, including Frank Carlucci, earned her national notoriety and a stint on the television program, "To Tell the Truth."
Palmer was then sent to another "safe" post -- British Guiana -- which erupted in anti-American violence. The embassy was bombed and a terrorist also tried to bomb Palmer's house while she was sleeping. She returned to the United States to obtain her master's degree in African Affairs from Boston University. American ambassadors in Africa, however, refused to accept a woman political officer. She was finally sent to Ethiopia as a political officer but found herself acting as social secretary to the ambassador's wife.
Unhappy with her work, she volunteered for Vietnam in 1968. As Chief of the Reports Branch for Civil Operations and Revolutionary Development Support (CORDS) in the II Corps Tactical Zone, she compiled reports from reconnaissance missions into and through Vietcong territory for the Pentagon.
After serving with distinction, Palmer returned home to medals and a stalled investigation of her grievance of sex discrimination for her earlier African assignments. She filed the first EEO sex discrimination complaint against the State Department in 1971 and won her case in 1974. Palmer and other State Department colleagues, notably Marguerite Cooper, then filed a class action suit against the department, which the women won in 1987. She had retired in 1981.
This work is, however, only part of her life. Alison Palmer was the thirteenth woman ordained an Episcopal priest in the United States and the first woman priest to celebrate Holy Communion in the Church of England. She had received her vocation in Vietnam and began her training after her return to Washington, D.C. in 1971. She was initiated into the diaconate in 1974 and ordained in 1975. She celebrated Holy Communion in England in 1977, receiving widespread media coverage. More information about her life and work can be learned from Palmer's autobiography titled
Diplomat and Priest: One Woman's Challenge to State and Church
.
Her mother Lois Patten Palmer graduated from Brown in 1927. She was a kindergarten teacher in Massapequa, NY. At the age of seventy she was involuntarily retired. She filed an age discrimination suit against the school department, which she lost.
Access & Use
Access to the collection:
All materials are stored off-site and cannot be produced on the same day on which they are requested. There are no restrictions on access to the materials in Boxes 1-5. The materials in Box 6 are RESTRICTED. Box 6 contains legal papers, including letters between Alison Palmer and her attorneys or between her attorneys and others, financial statements, retainer agreements, etc. which had not already been made public by being filed in Court and may be made available to researchers only with the written consent of her attorneys. The law firm for Alison Palmer was Terris & Sunderland. As of March 2012 they are known as Terris, Pravlik & Millian and their contact information is: 1121 12th Street N.W., Washington, DC 20005 | Phone: 202-682-2100 | Fax: 202-289-6795 | Website: http://tpmlaw.com.
Use of the materials:
Although Brown University has physical ownership of the collection and the materials contained therein, it does not claim literary rights. Researchers should note that compliance with copyright law is their responsibility. Researchers must determine the owners of the literary rights and obtain any necessary permissions from them.
Preferred citation:
Alison Palmer Papers, Ms. 90.6, Brown University Library.
Contact information:
John Hay Library, Special Collections
Box A
Brown University
Providence, RI 02912
Tel: 401-863-2146
email: hay@brown.edu

Administrative Information
| | |
| --- | --- |
| ABOUT THE COLLECTION |   |
| Acquisition: | Alison Palmer donated her papers to the Brown University Library in 1990 (A90-30). A second donation of materials was received in 1992 (A92-19). |
| Processing information: | It appears that A92-19 (legal records, books) was incorporated into Ms. 90.6 (A90-30) prior to 2009. The arrangement of the finding aid was the two legal cases and family papers followed by additional legal papers. The legal papers at the end of the finding aid appear to be A92-19. |
| | |
| | |
| ABOUT THE FINDING AID |   |
| Author: | Finding aid prepared by Finding aid prepared by John Hay Library Staff. |
| Encoding: | This finding aid was produced using the Archivists' Toolkit 2013-02-18 |
| Descriptive rules: | Finding aid based on Describing Archives: A Content Standard (DACS) |
Additional Information
| | |
| --- | --- |
| Related material: | Alison Palmer was interviewed for the Brown Women Speak project created by the Pembroke Center. Her oral history interview can be accessed at the Brown Women Speak website. |
Inventory
---
Series 1. Lawsuit I Grievance hearing, 1971-1976
Box 1
| | | | | |
| --- | --- | --- | --- | --- |
| Container | | Description | | Date |
Series 2. Lawsuit II (Civil Action # 76-1439), 1976-1988
Box 2-3
| | | | | |
| --- | --- | --- | --- | --- |
| Container | | Description | | Date |
Series 3. Legal Correspondence, 1987-1990
Box 5
Correspondence with lawyer, briefs, depositions, and other legal records

Correspondence with lawyer, briefs, depositions, and other legal records, 1987-1990
Box 5
In the order in which they arrived

| | | | | |
| --- | --- | --- | --- | --- |
| Container | | Description | | Date |
Series 4. Personal papers and museum objects, 1943-1990
Box 3-5
Palmer miscellany, 1943-1989
Box 4
| | | | | |
| --- | --- | --- | --- | --- |
| Container | | Description | | Date |
Museum objects, 1943-1991
Box 4
| | | | | |
| --- | --- | --- | --- | --- |
| Container | | Description | | Date |
Books, serials, and pamphlets, 1970-1985
Box 4
| | | | | |
| --- | --- | --- | --- | --- |
| Container | | Description | | Date |
Lois Patten Palmer lawsuit, 1975-1978
Box 4
| | | | | |
| --- | --- | --- | --- | --- |
| Container | | Description | | Date |
Patten-Brainerd material, 1853-1855
Box 4
| | | | | |
| --- | --- | --- | --- | --- |
| Container | | Description | | Date |