Charles Woodberry McLellan papers, 1780-1953
(bulk 1901-1927)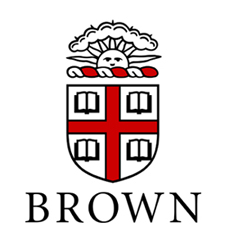 John Hay Library, University Archives and Manuscripts
Box A
Brown University
Providence, RI 02912
Telephone: Manuscripts: 401-863-3723; University Archives: 401-863-2148
Email: Manuscripts: hay@brown.edu; University Archives: archives@brown.edu


Published in 2015
Collection Overview
| | |
| --- | --- |
| Title: | Charles Woodberry McLellan papers |
| Date range: | 1780-1953, (bulk 1901-1927) |
| Creator: | McLellan, Charles Woodberry, 1836-1918 |
| Extent: | 1.0 linear foot |
| Abstract: | The Charles Woodberry McLellan papers (1780-1953 (bulk 1901-1927)) consist primarily of correspondence between Charles McLellan, his sons Hugh and Malcolm, and collectors and dealers of Lincoln memorabilia. Also included is the correspondence between the McLellan family and Brown University regarding Brown's acquisition of the collection in 1923. In addition to a small collection of personal documents, the papers also include an assortment of facsimiles of documents in Lincoln's handwriting; transcriptions (typed and handwritten) of various documents by or about Abraham Lincoln; and inventories, want lists, and bibliographies of Lincolniana. |
| Language of materials: | English |
| Repository: | John Hay Library, University Archives and Manuscripts |
| Collection number: | MS.CWM |
Scope & content
The Charles Woodberry McLellan papers (1780-1953 (Bulk 1901-1927)) contain primarily correspondence relating to the acquisition of the McLellan Lincoln Collection and its eventual sale to Brown University. The papers include correspondence to and from Charles McLellan, as well as his sons Hugh and Malcolm. Also included in the collection are copies of documents by and about Abraham Lincoln, collection inventories, and biographical information about Charles W. McLellan.
The papers are organized into three series.
Series 1, (1894-1926)
comprises one folder (Box 1, Folder 1) of miscellaneous personal, autobiographical, and biographical material relating to Charles W. McLellan. Included is a short biographical sketch describing his early career as a bookkeeper in Springfield, Illinois, where he knew Abraham and Mary Lincoln before Lincoln's election to the presidency. Another short incomplete autobiographical sketch describes his beginnings as a collector of Lincolniana.
Series 2, Correspondence (1893-1953)
is a collection of business and personal letters relating to McLellan's acquisition of particular items of Lincolniana. Much of this correspondence occurs after Charles McLellan's death in 1918, when his son Hugh assumed oversight of the collection. Correspondents include other major collectors of Lincolniana, such as Joseph Oakleaf (Box 1, Folder 25), Judge Daniel Fish (Box 1, Folder 9), Judd Stewart (Box 1, Folder 28), William H. Lambert (Box 1, Folder 15), and Frederick Meserve (Box 1, Folder 23). Also included is the correspondence between Hugh McLellan and Brown Librarian H. L. Koopman regarding the acquisition and contents of the collection in 1923 (Box 1, Folder 5). The series also contains a folder of personal correspondence between McLellan family members and friends (Box 1, Folder 21).
Series 3, Lincolniana (1780-1952)
contains Lincolniana bibliographies, want lists, and inventories (Box 1, Folders 40, 42-43); facsimiles of documents in Lincoln's hand (Box 1, Folder 35); transcriptions of documents by and about Abraham Lincoln (Box 1, Folders 36-38); and shelving plans for the Lincoln Room at the John Hay Library (Box 1, Folder 41).
Arrangement
Series 1. Personal documents.
Series 2. Correspondence.
Series 3. Lincolniana.
Biographical note
Charles Woodberry McLellan was born in Beverly, Massachusetts, on November 25, 1836. After graduating from Boston English High School he moved to Springfield, Illinois, in 1856, where he worked as a clerk for N. H. Ridgely and Company, a banking firm. During this time he met both Abraham Lincoln and his law partner William Herndon. According to a short memoir, McLellan "transacted business with Mr. Lincoln over the counter of the Ridgely Bank where I was a clerk, besides greeting him constantly and attending little social gatherings at his home."
In 1860, McLellan moved to Mobile, Alabama, where he eventually worked in the Quartermaster's Department of the Confederate Army until the end of the Civil War. During this time he corresponded with Abraham Lincoln's son Robert, who had left Springfield for Harvard University. In 1865 McLellan moved back north to New York City after obtaining a pass from his friend John Hay, now secretary to Abraham Lincoln. There he worked for A. M. Kidder and Company before founding the brokerage house Boody, McLellan and Company with David Boody.
Charles McLellan retired in 1906 to his home in Champlain, New York. By this time he had begun to amass one of the largest collections of Lincolniana in the United States, which included correspondence, official documents, broadsides, books, pamphlets, ballots, and engravings. He spent the final years of his life developing this collection, until his death in 1918.
Access & Use
Access to the collection:
There are no restrictions on access, except that the collection can only be seen by prior appointment. Some materials may be stored off-site and cannot be produced on the same day on which they are requested.
Use of the materials:
Although Brown University has physical ownership of the collection and the materials contained therein, it does not claim literary rights. Researchers should note that compliance with copyright law is their responsibility. Researchers must determine the owners of the literary rights and obtain any necessary permissions from them.
Preferred citation:
Charles Woodberry McLellan papers, Ms.CWM, Brown University Library.
Contact information:
John Hay Library, University Archives and Manuscripts
Box A
Brown University
Providence, RI 02912
Telephone: Manuscripts: 401-863-3723; University Archives: 401-863-2148
Email: Manuscripts: hay@brown.edu; University Archives: archives@brown.edu

Administrative Information
| | |
| --- | --- |
| ABOUT THE COLLECTION |   |
| Acquisition: | Purchased from Stephen A. Resnick in 1982. |
| | |
| | |
| ABOUT THE FINDING AID |   |
| Author: | Finding aid prepared by Deborah Peterson. |
| Encoding: | This finding aid was produced using the Archivists' Toolkit 2015-06-30 |
| Descriptive rules: | Finding aid based on Describing Archives: A Content Standard (DACS) |
Additional Information
| | |
| --- | --- |
| Related material: | The Charles Woodberry McLellan Collection of Lincolniana, Brown University Library. Charles W. McLellan papers (1860-1921), New York State Historical Documents. |
Inventory
---
Series 1. Personal documents, 1894-1926
| | | | | |
| --- | --- | --- | --- | --- |
| Container | | Description | | Date |
Series 2. Correspondence, 1893-1953
| | | | | |
| --- | --- | --- | --- | --- |
| Container | | Description | | Date |
Series 3. Lincolniana, 1780-1952
| | | | | |
| --- | --- | --- | --- | --- |
| Container | | Description | | Date |