William H. Cameron Civil War papers, 1862-1886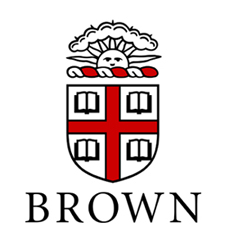 John Hay Library , Special Collections
Box A
Brown University
Providence, RI 02912
Tel: 401-863-2146
email: hay@brown.edu


Published in 2013
Collection Overview
| | |
| --- | --- |
| Title: | William H. Cameron Civil War papers |
| Date range: | 1862-1886 |
| Creator: | Cameron, William H., fl. 1859-1866 |
| Extent: | 1.25 Linear feet |
| Abstract: | The William H. Cameron papers consist of approximately 100 items, most of which pertain to Cameron's service in the Union Army during the Civil War. |
| Language of materials: | English |
| Repository: | John Hay Library , Special Collections |
| Collection number: | Ms.Cameron |
Scope & content
The William H. Cameron Civil War papers contain about 100 items, including correspondence, Army documents and other official records related to (1) military movements, camp life, and operations of the Quarter Master's office for the Army of the Tennessee during the Civil War, (2) Cameron's post war life in St. Louis, Missouri, and Providence, Rhode Island, and (3) Life in Canada during the Civil War era. The bulk of the collection focuses on the Civil War period, and documents not only the movements and activities of military units in the Union Army but also the ongoing lives of Cameron's friends and relations in Canada, Detroit, Missouri and Louisiana, as well as in other military units of the Union Army. As a clerk in the Quarter Master's office, Cameron apparently accompanied his commanding officer on Army business, and the collection therefore documents his travels in Tennessee, Arkansas, Indiana, Missouri, Alabama, Mississippi, New York and South Carolina.
Arrangement
The collection is divided into three series:
Series 1. Correspondence
Series 2. Documents
Series 3. Miscellaneous material
Correspondence, most of which was received by William Cameron, is arranged alphabetically by author of the letter. Documents and Miscellaneous material (promissory notes, account book, copy of a military map, etc.) are arranged chronologically.
Biographical note
William Cameron was born in Ontario in 1842 and joined the Union Army as a private in the First Regiment of the Wisconsin Cavalry Volunteers on January 26, 1862. He was subsequently assigned to the Army of the Tennessee, under the command of Maj. Gen. William Tecumseh Sherman, where he served as one of several clerks to Capt. W. K. Kennedy in the Quarter Masters Department. He was discharged from service at Nashville, Tennessee in 1865. He apparently lived in St. Louis for a few years immediately after the war ended, but ultimately settled in Providence, R.I., where he was employed as Manager of R. G. Dun & Co. in 1873.
Access & Use
Access to the collection:
There are no restrictions on access, except that the collection can only be seen by prior appointment. Some materials may be stored off-site and cannot be produced on the same day on which they are requested..
Use of the materials:
All researchers seeking to publish materials from the collections of the John Hay Library are requested to complete a Notice of Intent to Publish, prior to reproducing, quoting, or otherwise publishing any portion or extract from this collection. Although Brown University has physical ownership of the collection and the materials contained therein, it does not claim literary rights. It is up to the researcher to determine the owners of the literary rights and to obtain any necessary permissions from them.
Preferred citation:
William H. Cameron Civil War papers, Ms. Cameron, Brown University Library.
Contact information:
John Hay Library , Special Collections
Box A
Brown University
Providence, RI 02912
Tel: 401-863-2146
email: hay@brown.edu

Administrative Information
| | |
| --- | --- |
| ABOUT THE COLLECTION |   |
| Acquisition: | The William H. Cameron Civil War papers were purchased from James A. Tyson in 1969. |
| | |
| | |
| ABOUT THE FINDING AID |   |
| Encoding: | This finding aid was produced using the Archivists' Toolkit 2013-01-29 |
Additional Information
| | |
| --- | --- |
| Other information: | Brown University Library catalog record for this collection: Cameron, William, fl. 1862-1866. Civil War papers, 1862-1886 |
Inventory
---
Series 1. Correspondence, 1862-1865
| | | | | |
| --- | --- | --- | --- | --- |
| Container | | Description | | Date |
Series 2. Documents, 1862-1886
| | | | | |
| --- | --- | --- | --- | --- |
| Container | | Description | | Date |
Series 3. Miscellaneous material, 1859-1867
| | | | | |
| --- | --- | --- | --- | --- |
| Container | | Description | | Date |