Guide to the Lysander Dickerman Lectures, 1863-1907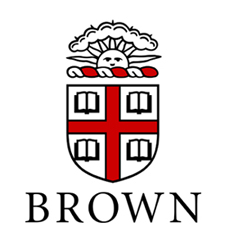 John Hay Library , Special Collections
Box A
Brown University
Providence, RI 02912
Tel: 401-863-2146
email: hay@brown.edu


Published in 2013
Collection Overview
| | |
| --- | --- |
| Title: | Lysander Dickerman lectures |
| Date range: | 1863-1907 |
| Creator: | Dickerman, Lysander, 1825-1901 |
| Extent: | 1.0 linear foot |
| Abstract: | The collection consists of manuscript notes written by Lysander Dickerman for lectures about Egypt and Egyptian life. In addition , there are materials relating to Dickerman's lectures which include miscellaneous notes; numerous clippings; notebooks, booklets of notes; correspondences; and other printed materials which include receipts, addressed envelopes, and invitations. |
| Language of materials: | English |
| Repository: | John Hay Library , Special Collections |
| Collection number: | MS.Dickerman |
Scope & content
The Lectures on Egypt series consists of manuscript notes written by Lysander Dickerman on lectures entitled: "What do we owe to Egypt"; "The Eayoum, from Migdol to Syene"; "The domestic life of Egypt"; "A Trip on the Nile"; "The Hittites"; "The Workingmen in Egypt or the social and domestic customs of the common people ..."; "Architecture; Religion of Egyptians"; "Hebrews; Egyptian women, and the Pharos."
The Miscellaneous Papers series dates from 1863-1902 and contains clippings; correspondence; notes; notebooks; receipts; addressed envelopes, and invitations.
The Correspondence series consists predominately of letters dated 1887-1902 written to and from Lysander Dickerman. These materials are arranged alphabetically.
Arrangement
The collection is arranged in three series:
Series 1. Lectures on Egypt
Series 2. Miscellaneous Papers
Series 3. Correspondence
Biographical/Historical note
Lysander Dickerman was born June 8, 1825 in the city of Brockton, Massachusetts. He died June 8,1901. Rev. Dickerman received his education in the schools of his native town and Phillips Andover Academy. He graduated from Brown University in the class of 1851. Rev. Dickerman was an assistant teacher for a short time at Pierce Academy, Middleboro, Mass. He came to Hampton Falls in February, 1852, and took charge of the Rockingham Academy as principal, where he remained for six terms. As a teacher Mr. Dickerman was very popular and much beloved by his pupils. Under his charge the school numbered from sixty to seventy pupils. He graduated from Andover Theological Seminary in 1857. He settled as a pastor in Weymouth, Mass., and later in Rindge and Walpole. He then spent three years in Egypt and at the German universities of Halle and Berlin. In 1873 he was pastor of a church in Quincy, Massachusetts.
Access & Use
Access to the collection:
There are no restrictions on access, except that the collection can only be seen by prior appointment. Some materials may be stored off-site and cannot be produced on the same day on which they are requested.
Use of the materials:
Although Brown University has physical ownership of the collection and the materials contained therein, it does not claim literary rights. Researchers should note that compliance with copyright law is their responsibility. Researchers must determine the owners of the literary rights and obtain any necessary permissions from them.
Preferred citation:
Lysander Dickerman Lectures, Ms. Dickerman, Brown University Library.
Contact information:
John Hay Library , Special Collections
Box A
Brown University
Providence, RI 02912
Tel: 401-863-2146
email: hay@brown.edu

Administrative Information
| | |
| --- | --- |
| ABOUT THE COLLECTION |   |
| | |
| | |
| ABOUT THE FINDING AID |   |
| Author: | Finding aid prepared by Brown University Library staff. |
| Encoding: | This finding aid was produced using the Archivists' Toolkit 2013 January 23 |
| Descriptive rules: | Finding aid based on Describing Archives: A Content Standard (DACS) |
| Sponsor: | Processing funded by a grant from the National Historical Publications and Records Commission. |
Additional Information
| | |
| --- | --- |
| Related material: | Lysander Dickerman Papers and Glass Slides Collection, MS-IU-D2, Brown University Archives. |
Inventory
---
Series 1. Lectures on Egypt
Box 1, Folders 1-13
Series 2. Miscellaneous Papers, Between 1863-1907
Box 1, Folders 14-22
Series 3. Correspondence: Angell - Young, 1887-1902
Box 1, Folders 23-28