Thomas A. Jenckes papers, 1834-1870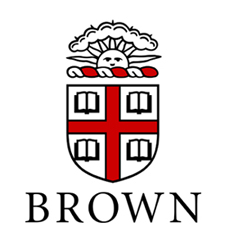 John Hay Library, Special Collections
Box A
Brown University
Providence, RI 02912
Tel: 401-863-2146
email: hay@brown.edu


Published in 2013
Collection Overview
| | |
| --- | --- |
| Title: | Thomas A. Jenckes papers |
| Date range: | 1834-1870 |
| Creator: | Jenckes, Thomas A. (Thomas Allen), 1818-1875 |
| Extent: | 0.25 linear feet (116 items in 1 clamshell box) |
| Abstract: | One box, chiefly correspondence to Thomas Allen Jenckes, Congressional Representative from Rhode Island, about legal matters and legislative affairs for the period of 1837 to 1870. |
| Language of materials: | English |
| Repository: | John Hay Library, Special Collections |
| Collection number: | Ms.Rider.Jenckes |
Scope & content
The collection consists primarily of autograph letters, but includes miscellaneous manuscripts (chiefly essays) authored by Jenckes, as well as documents pertaining to his studies at Brown University and his subsequent study and practice of law in Rhode Island. Also well documented are Jenckes' political activities, first in Rhode Island, and later as a Rhode Island member of the House of Representatives in Washington, D.C. Other topics covered by the collection are his courtship of Mary Fuller, familial relationships, Jenckes family genealogy, and various organizations of which he was a member (including the T.R.I.A.O.E.A.O.F., a Providence poetry club). The Jenckes papers were assembled by Sidney S. Rider as part of his comprehensive collection on Rhode Island History.
Arrangement
The collection is divided into 3 series:
Series 1. Documents
Series 2. Letters received
Series 3. Miscellaneous manuscripts
Documents are ordered alphabetically by the author of the letter. Letters are arranged alphabetically by name first and then chronologically. Miscellaneous manuscripts are arranged alphabetically.
Biographical/Historical note
Thomas Allen Jenckes was born in Cumberland, Rhode Island on November 2, 1818. He attended public schools, followed by Brown University in Providence, from which he graduated in 1838. He subsequently served as Tutor in Mathematics at Brown (1839-1840) while reading for the law in the office of Samuel Young Atwell (Brown Class of 1814). He was admitted to the bar in 1840.
Jenckes practiced law in Providence, developing an expertise in patent cases. He was particularly noted in his own time for his work on the Sickles and Corliss steam engine patents, and on the Day and Goodyear rubber cases. He was also retained to represent the United States in its case against Credit Mobilier. During the Dorr Rebellion, Jenckes served the Charter authorities under Governor Samuel Ward King, and became Secretary of the newly formed Governor's Council. He also participated in both the Landholders Convention of 1841 and the state Constitutional Convention in 1842. He held the posts of Adjutant General from 1845-1855 and Commissioner assigned to revise the Rhode Island code in 1855; and was an elected member of the State house of representatives from 1854-1857.
In 1862, Jenckes was elected to Congress as a Republican, representing Rhode Island's First District, and served there for four successive terms, comprising the 38th, 39th, 40th and 41st Congresses (1863-1871). During his four terms in Congress, he chaired the Committee on Patents and the Committee on the Judiciary. While serving in the House of Representatives, he was chiefly responsible for revision of the patent and copyright laws, the general bankrupt law of 1867, and the introduction and adoption of a law for improving and regulating the civil service. He was an unsuccessful candidate for reelection in 1870.
After his defeat, Jenckes resumed the practice of law in Rhode Island. He died in Cumberland on November 4, 1875, and lies interred at Swan Point Cemetery in Providence.
Sources: Appleton's Cyclopedia of American Biography; Biographical Directory of the United States Congress.
Access & Use
Access to the collection:
There are no restrictions on access, except that the collection can only be seen by prior appointment. Some materials may be stored off-site and cannot be produced on the same day on which they are requested..
Use of the materials:
Although Brown University has physical ownership of the collection and the materials contained therein, it does not claim literary rights. Researchers should note that compliance with copyright law is their responsibility. Researchers must determine the owners of the literary rights and obtain any necessary permissions from them.
Preferred citation:
Thomas A. Jenckes papers, Ms. Rider.Jenckes, Brown University Library.
Contact information:
John Hay Library, Special Collections
Box A
Brown University
Providence, RI 02912
Tel: 401-863-2146
email: hay@brown.edu

Administrative Information
| | |
| --- | --- |
| ABOUT THE COLLECTION |   |
| Acquisition: | The Thomas A. Jenckes papers were a gift to Brown University from Marsden J. Perry given in 1936 (Acc. A3683-3798), 1937 (Acc. A3852), and 1971 (Acc. A55823 & A55825). |
| Processing information: | Detail of a notice from the Library of Congress to Thomas Jenckes, dated July 19, 1866, from Series 3 of this collection. |
| | |
| | |
| ABOUT THE FINDING AID |   |
| Author: | Finding aid prepared by Jayati Chaudhuri |
| Encoding: | This finding aid was produced using the Archivists' Toolkit 2013-03-04 |
Additional Information
Related material:
The Jenckes papers are part of the Sidney S. Rider Collection
: Rider Collection Related materials held by Brown University Library and retrievable by the following accession/collection numbers:

Thomas Allen Jenckes papers, circa 1830-1870 (A2000-30 Hay manuscripts; unprocessed)

Related collections or materials at other institutions include: Thomas A. Jenckes Family Papers, MSS 127, Rhode Island Historical Society.
Inventory
---
Series 1. Documents, 1839-1866
| | | | | |
| --- | --- | --- | --- | --- |
| Container | | Description | | Date |
Series 2. Letters received, 1834-1870
| | | | | |
| --- | --- | --- | --- | --- |
| Container | | Description | | Date |
Series 3. Miscellaneous manuscripts, 1840-1870
| | | | | |
| --- | --- | --- | --- | --- |
| Container | | Description | | Date |