Guide to the Willard Maas Papers, 1931-1968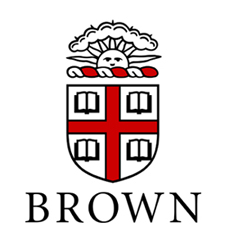 John Hay Library, University Archives and Manuscripts
Box A
Brown University
Providence, RI 02912
Telephone: Manuscripts: 401-863-3723; University Archives: 401-863-2148
Email: Manuscripts: hay@brown.edu; University Archives: archives@brown.edu


Published in 2016
Collection Overview
| | |
| --- | --- |
| Title: | Willard Maas papers |
| Date range: | 1931-1968 |
| Creator: | Maas, Willard |
| Extent: | 1.25 Linear feet |
| Abstract: | Includes correspondence, manuscripts, play scripts, film scripts, photographs, drawings, galley proofs, and ephemera of the American poet, experimental filmmaker, editor, and educator Willard Maas, dating from 1931 to 1968. Maas, who was openly bisexual and married to artist and filmmaker Marie Menken, with whom he often collaborated, is especially known for his pioneering avant-garde films, many of which explored homoerotic themes. These films, which were created from the early 1940s to the late 1960s, influenced the work of a number artists from that era, including Kenneth Anger and Andy Warhol; and they continue to garner much critical attention and acclaim by many contemporay scholars, filmmakers, and artists who acknowlege Maas' influential contribution to the history of cinematography. Highlights of this collection include: manuscripts of Maas' poetry; documents associated with the production of Maas' film, Image in the Snow; and correspondence from prominent writers and intellectuals about their views on the poetry of the Beat poets which Maas collected for the inaugural issue of the Wagner Literary Magazine. |
| Language of materials: | English |
| Repository: | John Hay Library, University Archives and Manuscripts |
| Collection number: | Ms.Maas |
Scope & content
The Willard Maas Papers consist of approximately five hundred letters, manuscripts, galley proofs, photographs, drawings, play scripts, and film scripts from the period 1931-1967.
Series 1, Manuscripts Presented to the Harris Collection, October 1962
is comprised primarily of correspondence, but also includes an assortment of literary manuscripts and galley proofs. The bulk of the correspondence includes business letters from editors of literary journals responding to submissions of poetry by Maas. It also includes an interesting mix of letters from both friends and associates of Maas—some personal, others professional, and often a mixture of the two. The most notable correspondents include George Barker, Maya Deren, J. Ronald Lane Latimer, Ezra Pound, Elizabeth Smart, Robert Penn Warren, and William Carlos Williams. Also notable in this series is an interesting collection of literary manuscripts. It includes: poetry by Maas; a small collection of poetry, plays, and filmscripts by George Barker, including text that he wrote for Maas' film,
The Geography of the Body
; and writings by Elizabeth Smart, including her best known work,
By Grand Central Station I Sat Down and Wept
. Galley proofs of a book that Maas co-edited,
The Essential Prose
, are also included in this series.
Series 2, Wagner Literary Magazine - Manuscripts and Correspondence Relating to the Spring 1959 Issue
, comprises materials associated with the inaugural publication of the Wagner Literary Magazine under Maas' direction, which featured a symposium of the Beat poets. The documents included here are mostly correspondence from major 20th-century writers and intellectuals in response to Maas' inquiry about their views on Beat poetry. It includes a copy of Maas' original letter of inquiry and letters from such dignitaries as George Barker, Gregory Corso, Allen Ginsberg, Marianne Moore, Paul Tillich, Lionel Trilling and William Carlos Williams. This series also includes scattered poetry manuscripts that were enclosed within some of the correspondence, including poems by Gregory Corso and Mina Loy.
Among the most notable materials in
Series 3 and 4, Additional Manuscripts (Groups 1 and 2)
is a set of manuscripts relating to the production of Maas' film,
Image in the Snow
. This set includes commentary, a film script, a music script, and directorial notes about the planning of this film.
Arrangement
The collection is divided into 4 series. The items in each series are arranged alphabetically.
Series 1. Manuscripts Presented to the Harris Collection, October 1962
Series 2. Wagner Literary Magazine - Manuscripts and Correspondence Relating to the Spring 1959 Issue
Series 3. Additional Manuscripts (Group 1) presented November 1969
Series 4. Additional Manuscripts (Group 2) presented September 1975
Biographical note
Willard Maas, a native of California born on June 24, 1906, was a poet, experimental filmmaker, editor and teacher. He attended San Jose College and the University of California before heading east to New York City, around 1934, where he continued to work on his poetry.
In 1937, Maas married New York abstract artist and filmmaker Marie Menken with whom he collaborated on several of his films. Their marriage, often characterized as turbulent and combative, was fraught with a number of conflicts, including issues surrounding Menken's miscarriage for which they blamed each other. Yet they remained married for the rest of their lives and forged an enduring legacy in the world of experimental filmmaking. They were also well-known for their salons, which gathered together many well-known and like-minded artists, writers, filmmakers, and intellectuals of that era. In the mid-1940s, they established a film collective known as The Gryphon Group, which remained active until late 1960s and played a role in the production of films by Maas, Menken and others, including Ben Moore, Charles Boultenhouse, John Hawkins, and Charles Henri Ford. Its lists of associates and collaborators included filmakers Gregory Markopoulos, Stan Brakhage, Norman McLaren, Maya Deren, Kenneth Anger, and Andy Warhol, composer Ben Weber, and the British poet, George Barker.
Maas, who was bisexual and openly engaged in affairs with men, created films which often explored homoerotic themes. They are recognized for their pioneering queer aesthetic by many contemporary academics, and continue to inspire contemporary filmakers and artists. His most noteworthy films include
Geography of the Body
(1943),
Image in the Snow
(1943-48), the
Mechanics of Love
(1955), and
Narcissus
(1956).
Maas joined the English faculty at Wagner College in 1958. Shortly after, in 1959, he served as faculty advisor of the college's literary journal, which was then called
Nimbus
, but renamed by Maas the
Wagner Literary Magazine
. He launched the newly-titled magazine by featuring a symposium on the Beats, in which Allen Ginsberg, Gregory Corso, and Peter Orlovsky respond to commentary about Beat poetry from well-known writers and intellectuals, including Marianne Moore, Herbert Read, Philp Rahv, Paul Tillich, Lionel Trilling, Robert Lowell, W C Williams, Norman Mailer, e.e. cummings, and Edmund Wilson. He also was an organizer of the New York City Writer's Conference at the college and co-edited an anthology of prose,
The Essential Prose
, published by Bobbs-Merrill Co. in 1965.
In addition to his films, Maas also published two books of poetry,
Fire Testament
(1935) and
Concerning the Young
(1938). Many of his poems were also published in leading American periodicals and anthologies.
He died on January 2, 1971, just four days after the death of Menken.
Sources: Wikipedia, viewed on August 30, 2016 (https://en.wikipedia.org/wiki/Willard_Maas, https://en.wikipedia.org/wiki/Marie_Menken) ; and Myth, Matter, Queerness: the Cinema of Willard Maas, Marie Menken, and the Gryphon Group, 1943-1969 (http://www.mitpressjournals.org/doi/pdf/10.1162/grey.2009.1.36.58)
Access & Use
Access to the collection:
There are no restrictions on access, except that the collection can only be seen by prior appointment. Some materials may be stored off-site and cannot be produced on the same day on which they are requested.
Use of the materials:
Although Brown University has physical ownership of the collection and the materials contained therein, it does not claim literary rights. Researchers should note that compliance with copyright law is their responsibility. Researchers must determine the owners of the literary rights and obtain any necessary permissions from them.
Preferred citation:
Willard Maas Papers, Ms. Maas, Brown University Library.
Contact information:
John Hay Library, University Archives and Manuscripts
Box A
Brown University
Providence, RI 02912
Telephone: Manuscripts: 401-863-3723; University Archives: 401-863-2148
Email: Manuscripts: hay@brown.edu; University Archives: archives@brown.edu

Administrative Information
| | |
| --- | --- |
| ABOUT THE COLLECTION |   |
| Acquisition: | The Willard Maas Papers were a gift of Willard Maas and Marie Menken in October 1962. Additional materials were received in November 1969 and September 1975. The galley proof of "The Essential Prose" by Maas was a gift in 1985 from Adele Menken (A85-317). |
| | |
| | |
| ABOUT THE FINDING AID |   |
| Author: | Finding aid prepared by Robert Rosa. |
| Encoding: | This finding aid was produced using the Archivists' Toolkit 2016-12-13 |
Additional Information
Related material:
See also:

Maas, Willard. Contributions to magazines, 1933-1951. 2-SIZE 1926 MA119co, Harris Collection, John Hay Library, Brown University
Willard Maas Collection, Harry Ransom Center, University of Texas at Austin

Other information:

Brown University Library catalog record for this collection: Willard Maas Papers
Inventory
---
Series 1. Manuscripts presented to the Harris Collection, October 1962, 1931-1966
| | | | | |
| --- | --- | --- | --- | --- |
| Container | | Description | | Date |
Series 2. Wagner Literary Magazine - Manuscripts and Correspondence Relating to the Spring 1959 Issue presented to Harris Collection, October 1962, 1959-1961
| | | | | |
| --- | --- | --- | --- | --- |
| Container | | Description | | Date |
Series 3. Additional Manuscripts (Group 1) presented November 1969, 1933-1965
| | | | | |
| --- | --- | --- | --- | --- |
| Container | | Description | | Date |
Series 4. Additional Manuscripts (Group 2) presented September 1975, 1936-1968
| | | | | |
| --- | --- | --- | --- | --- |
| Container | | Description | | Date |