Charles Philbrick correspondence with Hilary Masters and Elmer Blistein, 1959-1971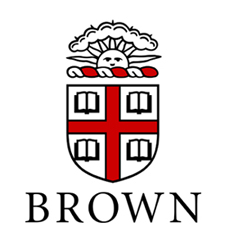 John Hay Library , Special Collections
Box A
Brown University
Providence, RI 02912
Tel: 401-863-2146
email: hay@brown.edu


Published in 2013
Collection Overview
| | |
| --- | --- |
| Title: | Charles Philbrick correspondence with Hilary Masters and Elmer Blistein |
| Date range: | 1959-1971 |
| Creator: | Philbrick, Charles Horace, 1922-1971 |
| Extent: | 1.0 linear foot |
| Abstract: | Charles Philbrick (class of 1947, 1953 PhD) was a poet who taught English at Brown University and won the Wallace Stevens Prize from the Academy of American Poets. The papers are personal correspondence, predominantly from Philbrick to Hilary Masters (class of 1952), a novelist, essayist, and short-story writer. |
| Language of materials: | English |
| Repository: | John Hay Library , Special Collections |
| Collection number: | Ms.Philbrick |
Scope & content
The papers are personal correspondence, predominantly from Charles Philbrick to Hilary Masters (class of 1952). There are two letters from Elmer Blistein (class of 1942, 1953 PhD; emeritus professor of English) to Philbrick. Six letters are from Deborah Philbrick to Hilary Masters.
Arrangement
Biographical note
Charles Horace Philbrick (1922-1971), professor of English, was born in Providence on December 12, 1922. He entered Brown in 1940, but his education was interrupted by service with the U.S. 8th Air Force stationed in England. He finished his course work at Brown in the summer of 1946, and became an assistant in the English Department in the fall, before his formal graduation in 1947. He was instructor in 1947-48 and earned his master's degree that year. He spent a year at graduate school at the University of Michigan. He received his Ph.D. degree at Brown in 1953, having been instructor in English again since 1949. He was appointed assistant professor in 1953, associate professor in 1959, and professor in 1967. He was chairman of the committee that set up the Afro-American Studies Program at Brown. He won recognition when his poem, "New England Suite", won the Wallace Stevens National Poetry contest in 1962. He published two other books of poetry,
Wonderstrand Revisited in 1960
, and
Voyages Down in 1967
, and a novel,
Westaway
, in 1968. He died on April 4, 1971 in Providence.
Source: Encyclopedia Brunoniana
Access & Use
Access to the collection:
There are no restrictions on access, except that the collection can only be seen by prior appointment. Some materials may be stored off-site and cannot be produced on the same day on which they are requested.
Use of the materials:
Although Brown University has physical ownership of the collection and the materials contained therein, it does not claim literary rights. Researchers should note that compliance with copyright law is their responsibility. Researchers must determine the owners of the literary rights and obtain any necessary permissions from them.
Preferred citation:
Charles Philbrick correspondence with Hilary Masters and Elmer Blistein, Ms. Philbrick, Brown University Library.
Contact information:
John Hay Library , Special Collections
Box A
Brown University
Providence, RI 02912
Tel: 401-863-2146
email: hay@brown.edu

Administrative Information
| | |
| --- | --- |
| ABOUT THE COLLECTION |   |
| Acquisition: | Gift of Professor and Mrs. Charles Philbrick. |
| | |
| | |
| ABOUT THE FINDING AID |   |
| Author: | Finding aid prepared by John Hay Library staff. |
| Encoding: | This finding aid was produced using the Archivists' Toolkit 2013-03-26 |
Additional Information
| | |
| --- | --- |
| Related material: | RESOURCES AT BROWN UNIVERSITY Charles Philbrick papers, Ms. 78.19 The Winfield Townley Scott papers contain 54 letters from Charles Philbrick to Scott, and 35 from Scott to Philbrick for the period 1948 to 1966 concerning their poetry, literature and personal affairs: Winfield Townley Scott papers, Ms. Scott |
| Other information: | Repository catalog record for this collection: Charles Philbrick correspondence |
Inventory
---
Box 1, Folder 1
Blistein, Elmer Milton to Philbrick, Charles Horace
South Wellfleet, MA
1.0 page
Genre: letters (correspondence)

Names:
Blistein, Elmer M. (Elmer Milton), 1920-1993
Philbrick, Charles Horace


1965 July 12
Box 1, Folder 2
Blistein, Elmer Milton to Philbrick, Charles Horace
South Wellfleet, MA
1.0 page
Genre: letters (correspondence)

Names:
Blistein, Elmer M. (Elmer Milton), 1920-1993
Philbrick, Charles Horace


1968 July 10
Box 1, Folder 3
Philbrick, Charles Horace to Masters, Hilary Thomas
South Wellfleet, MA
1.0 page
Genre: postcard

Names:
Masters, Hilary Thomas
Philbrick, Charles Horace


1959 August 18
Box 1, Folder 4
Philbrick, Charles Horace to Masters, Hilary Thomas
South Wellfleet, MA
2.0 pages
Genre: typed letter signed

Names:
Masters, Hilary Thomas
Philbrick, Charles Horace


1959 October 26
Box 1, Folder 5
Philbrick, Charles Horace to Masters, Hilary Thomas
South Wellfleet, MA
2.0 pages
Genre: typed letter signed with envelope

Names:
Masters, Hilary Thomas
Philbrick, Charles Horace


1959 November 12
Box 1, Folder 6
Philbrick, Charles Horace to Masters, Hilary Thomas
Providence, RI
1.0 page
Genre: typed letter signed with envelope

Names:
Masters, Hilary Thomas
Philbrick, Charles Horace


1960 January 29
Box 1, Folder 7
Philbrick, Charles Horace to Masters, Hilary Thomas
Providence, RI
4.0 pages
Genre: typed letter signed with envelope

Names:
Masters, Hilary Thomas
Philbrick, Charles Horace


1960 February 19
Box 1, Folder 8
Philbrick, Charles Horace to Masters, Hilary Thomas
Providence, RI
1.0 page
Genre: typed letter signed

Names:
Masters, Hilary Thomas
Philbrick, Charles Horace


1960 March 26
Box 1, Folder 9
Philbrick, Charles Horace to Masters, Hilary Thomas
Providence, RI
1.0 page
Genre: typed letter signed with envelope

Names:
Masters, Hilary Thomas
Philbrick, Charles Horace


1960 May 10
Box 1, Folder 10
Philbrick, Charles Horace to Masters, Hilary Thomas and Polly
South Wellfleet, MA
Genre: postcard

Names:
Masters, Hilary Thomas and Polly
Philbrick, Charles Horace


1960 August 20
Box 1, Folder 11
Philbrick, Charles Horace to Masters, Hilary Thomas and Polly
Providence, RI
2.0 pages
Genre: typed letter signed with envelope

Names:
Masters, Hilary Thomas and Polly
Philbrick, Charles Horace


1960 August 25
Box 1, Folder 12
Philbrick, Charles Horace to Masters, Hilary Thomas and Polly
Providence, RI
Genre: postcard

Names:
Masters, Hilary Thomas and Polly
Philbrick, Charles Horace


1960 September 18
Folder 13
Philbrick, Charles Horace to Masters, Hilary Thomas and Polly
Providence, RI
1.0 page
Genre: typed letter signed with envelope

Names:
Masters, Hilary Thomas and Polly
Philbrick, Charles Horace


1960 October 20
Box 1, Folder 14
Philbrick, Charles Horace to Masters, Hilary Thomas and Polly
Providence, RI
2.0 pages
Genre: typed letter signed with envelope

Names:
Masters, Hilary Thomas and Polly
Philbrick, Charles Horace


1960 November 29
Box 1, Folder 15
Philbrick, Charles Horace to Masters, Hilary Thomas and Polly
Providence, RI
1.0 page
Genre: typed letter signed with envelope

Names:
Masters, Hilary Thomas and Polly
Philbrick, Charles Horace


1960 December 20
Box 1, Folder 16
Philbrick, Charles Horace to Masters, Hilary Thomas
Providence, RI
1.0 page
Genre: letter

Names:
Masters, Hilary Thomas
Philbrick, Charles Horace


1961 January 14
Box 1, Folder 17
Philbrick, Charles Horace to Masters, Hilary Thomas
Providence, RI
2.0 pages
Genre: typed letter signed with envelope

Names:
Masters, Hilary Thomas
Philbrick, Charles Horace


1961 March 25
Box 1, Folder 18
Philbrick, Charles Horace to Masters, Hilary Thomas
Providence, RI
1.0 page
Genre: typed letter signed with envelope

Names:
Masters, Hilary Thomas
Philbrick, Charles Horace


1961 April 4
Box 1, Folder 19
Philbrick, Charles Horace to Masters, Hilary Thomas
Providence, RI
2.0 pages
Genre: typed letter signed with envelope

Names:
Masters, Hilary Thomas
Philbrick, Charles Horace


1962 May 24
Box 1, Folder 20
Philbrick, Charles Horace to Masters, Hilary Thomas and Polly
South Wellfleet, MA
2.0 pages
Genre: typed letter signed with envelope

Names:
Masters, Hilary Thomas and Polly
Philbrick, Charles Horace


1962 August 20
Box 1, Folder 21
Philbrick, Charles Horace to Masters, Hilary Thomas
South Wellfleet, MA
2.0 pages
Genre: typed letter signed with envelope

Names:
Masters, Hilary Thomas
Philbrick, Charles Horace


1962 September 3
Box 1, Folder 22
Philbrick, Charles Horace to Masters, Hilary Thomas and Polly
Providence, RI
2.0 pages
Genre: typed letter signed with envelope

Names:
Masters, Hilary Thomas and Polly
Philbrick, Charles Horace


1962 September 11
Box 1, Folder 23
Philbrick, Charles Horace to Masters, Hilary Thomas and Polly
Providence, RI
2.0 pages
Genre: typed letter signed with envelope

Names:
Masters, Hilary Thomas and Polly
Philbrick, Charles Horace


1963 April 1
Box 1, Folder 24
Philbrick, Charles Horace to Masters, Hilary Thomas
Providence, RI
1.0 page
Genre: typed letter signed with envelope

Names:
Masters, Hilary Thomas
Philbrick, Charles Horace


1963 May 25
Box 1, Folder 25
Philbrick, Charles Horace to Masters, Hilary Thomas and Polly
South Wellfleet, MA
Genre: postcard

Names:
Masters, Hilary Thomas and Polly
Philbrick, Charles Horace


1963 July 18
Box 1, Folder 26
Philbrick, Charles Horace to Masters, Hilary Thomas
Providence, RI
2.0 pages
Genre: typed letter signed with envelope

Names:
Masters, Hilary Thomas
Philbrick, Charles Horace


1963 October 4
Box 1, Folder 27
Philbrick, Charles Horace to Masters, Hilary Thomas
Providence, RI
2.0 pages
Genre: autograph letter signed

Names:
Masters, Hilary Thomas
Philbrick, Charles Horace


1963 December 13
Box 1, Folder 28
Philbrick, Charles Horace to Masters, Hilary Thomas
Providence, RI
2.0 pages
Genre: typed letter signed with envelope

Names:
Masters, Hilary Thomas
Philbrick, Charles Horace


1964 February 6
Box 1, Folder 29
Philbrick, Charles Horace to Masters, Hilary Thomas
Providence, RI
2.0 pages
Genre: autograph letter signed with envelope

Names:
Masters, Hilary Thomas
Philbrick, Charles Horace


1964 May 5
Box 1, Folder 30
Philbrick, Charles Horace to Masters, Hilary Thomas
Providence, RI
Genre: postcard

Names:
Masters, Hilary Thomas
Philbrick, Charles Horace


1964 June 4
Box 1, Folder 31
Philbrick, Charles Horace to Masters, Hilary Thomas
Providence, RI
4.0 pages
Genre: autograph letter signed with envelope

Names:
Masters, Hilary Thomas
Philbrick, Charles Horace


1965 February 12
Box 1, Folder 32
Philbrick, Charles Horace to Masters, Hilary Thomas
South Wellfleet, MA
2.0 pages
Genre: autograph letter signed

Names:
Masters, Hilary Thomas
Philbrick, Charles Horace


1965 July 14
Box 1, Folder 33
Philbrick, Charles Horace to Masters, Hilary Thomas
Providence, RI
2.0 pages
Genre: autograph letter signed

Names:
Masters, Hilary Thomas
Philbrick, Charles Horace


1966 April 5
Box 1, Folder 34
Philbrick, Charles Horace to Masters, Hilary Thomas
South Wellfleet, MA
2.0 pages
Genre: autograph letter signed with envelope

Names:
Masters, Hilary Thomas
Philbrick, Charles Horace


1966 June 14
Box 1, Folder 35
Philbrick Charles Horace to Masters, Hilary Thomas and Polly
Providence, RI
2.0 pages
Genre: autograph letter signed with envelope

Names:
Masters, Hilary Thomas and Polly
Philbrick Charles Horace


1966 December 12
Box 1, Folder 36
Philbrick, Charles Horace to Masters, Hilary Thomas and Polly
Providence, RI
4.0 pages
Genre: autograph letter with envelope

Names:
Masters, Hilary Thomas and Polly
Philbrick, Charles Horace


1967 May 5
Box 1, Folder 37
Philbrick, Charles Horace to Masters, Hilary Thomas
Providence, RI
4.0 pages
Genre: autograph letter signed with envelope

Names:
Masters, Hilary Thomas
Philbrick, Charles Horace


1967 May 28
Box 1, Folder 38
Philbrick, Charles Horace to Blistein, Elmer Milton
South Wellfleet, MA
2.0 pages
Genre: autograph letter signed

Names:
Blistein, Elmer M. (Elmer Milton), 1920-1993
Philbrick, Charles Horace


1967 July 8
Box 1, Folder 39
Philbrick, Charles Horace to Masters, Hilary Thomas
South Wellfleet, MA
2.0 pages
Genre: autograph letter with envelope

Names:
Masters, Hilary Thomas
Philbrick, Charles Horace


1967 July 11
Box 1, Folder 40
Philbrick, Charles Horace to Masters, Hilary Thomas and Polly
Providence, RI
2.0 pages
Genre: autograph letter signed with envelope

Names:
Masters, Hilary Thomas and Polly
Philbrick, Charles Horace


1968 April 19
Box 1, Folder 41
Philbrick, Chalres Horace to Masters, Hilary Thomas and Polly
Providence, RI
2.0 pages
Genre: autograph letter signed with envelope

Names:
Masters, Hilary Thomas and Polly
Philbrick, Chalres Horace


1968 April 29
Box 1, Folder 42
Philbrick, Charles Horace to Blistein, Elmer Milton
South Wellfleet, MA
2.0 pages
Genre: autograph letter signed

Names:
Blistein, Elmer M. (Elmer Milton), 1920-1993
Philbrick, Charles Horace


1968 July 8
Box 1, Folder 43
Philbrick, Charles Horace to Masters, Hilary Thomas and Polly
Contents Note: Note is on a reprint of "Streams this year" by Philbrick

Genre: autograph note signed

Names:
Masters, Hilary Thomas and Polly
Philbrick, Charles Horace


1968 August
Box 1, Folder 44
Philbrick, Charles Horace to Masters, Hilary Thomas
Providence, RI
2.0 pages
Genre: autograph letter signed with envelope

Names:
Masters, Hilary Thomas
Philbrick, Charles Horace


1969 January 3
Box 1, Folder 45
Philbrick, Charles Horace to Masters, Hilary Thomas
Providence, RI
1.0 page
Genre: autograph letter signed with envelope

Names:
Masters, Hilary Thomas
Philbrick, Charles Horace


1969 April 19
Box 1, Folder 46
Philbrick, Charles Horace to Blistein, Elmer Milton
Providence, RI
2.0 pages
Genre: autograph letter signed with envelope

Names:
Blistein, Elmer M. (Elmer Milton), 1920-1993
Philbrick, Charles Horace


1971 January 1
Box 1, Folder 47
Philbrick, Deborah Hunt to Masters, Hilary Thomas and Polly
Providence, RI
Genre: postcard

Names:
Masters, Hilary Thomas and Polly
Philbrick, Deborah Hunt


1961 May 2
Box 1, Folder 48
Philbrick, Deborah Hunt to Masters, Polly
Providence, RI
2.0 pages
Genre: autograph note signed with envelope

Names:
Masters, Polly
Philbrick, Deborah Hunt


1963 April 8
Box 1, Folder 49
Philbrick, Deborah Hunt to Masters, John D. C.
Providence, RI
1.0 page
Genre: note signed with envelope

Names:
Masters, John D. C.
Philbrick, Deborah Hunt


1965
Box 1, Folder 50
Philbrick, Deborah Hunt to Masters, Hilary Thomas
Providence, RI
4.0 pages
Contents Note: With this is an autograph note signed from Charles Philbrick.

Genre: autograph letter signed with envelope

Names:
Masters, Hilary Thomas
Philbrick, Deborah Hung


1965 October 15
Box 1, Folder 51
Philbrick, Deborah Hunt to Masters, Hilary Thomas
South Wellfleet, MA
Genre: postcard

Names:
Masters, Hilary Thomas
Philbrick, Deborah, Hunt


1967 June 29
Box 1, Folder 52
Philbrick, Deborah Hunt to Masters, Hilary Thomas
Providence, RI
4.0 pages
Genre: autograph letter signed

Names:
Masters, Hilary Thomas
Philbrick, Deborah Hunt


1968 May 7