Jonathan Russell papers, 1661-1838
(bulk 1810-1818)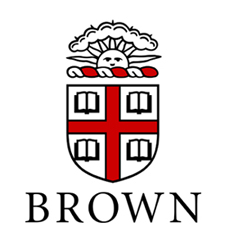 Brown University Library, Special Collections
Box A
Brown University
Providence, RI 02912
Tel: 401-863-2146
email: hay@brown.edu


Published in 2012
Collection Overview
| | |
| --- | --- |
| Title: | Jonathan Russell papers |
| Date range: | 1661-1838, Bulk, 1810-1818 |
| Creator: | Russell, Jonathan, 1771-1832 |
| Extent: | 10.0 Linear feet |
| Abstract: | Appointed chargé d'affaires in Paris in 1810 by President Madison, Russell served as one of five U. S. negotiators for the Treaty of Ghent, which ended the War of 1812. He subsequently served as United States minister to Sweden and Norway from 1814 to 1818. Collection consists of correspondence, documents, ledgers, passports, and an account book created or received by Jonathan Russell during his career as merchant and diplomat between 1810 and 1818. |
| Language of materials: | English |
| Repository: | Brown University Library, Special Collections |
| Collection number: | Ms.Russell |
Scope & content
Series 1. Calling Cards:
This series contains 107 cartes de visite collected by Jonathan Russell during his diplomatic duties in Europe during 1810-1818.
Series 2. Correspondence and Documents:
This series is arranged alphabetically by name and subject and contains letters written to Jonathan Russell, his family, and associates as well as copies of letters that he wrote. They relate to his career as a merchant and also to his duties as a diplomat in Great Britain, France, and Sweden. Much of the correspondence relates to the War of 1812 and the capture and release of seaman. Among the correspondents are many diplomats, consuls, politicians, noblemen, and royalty of the day. He also received correspondence from sailors and other Americans requesting his assistance with passports and other official documents. See also the 4 letter books in Series 5 containing copies of letters written by Jonathan Russell during 1809-1813. The documents are materials he gathered as part of his duties as a diplomat and relate to the history, commerce, governance, and international relationships Great Britain, France, and Sweden.
Series 3. Diplomas and Appointment:
This series contains 2 diplomas from Rhode Island College (later named Brown University), an honorary degree from Brown University and his official appointment as the chargé d'affaires to Great Britain in 1811.
Series 4. Passports:
This series is arranged chronologically and contains 16 passports, and one letter regarding a passport, given to Jonathan Russell for travel to and within Scandinavia and Europe.
Series 5. Ledgers and Codices:
This series contains 4 letter books containing copies of letters Jonathan Russell wrote during 1809-1813. The account book relates to Jonathan Russell's business accounts from 1807-1810. His diary notes for 1814 were recorded inside a copy of
The Gentleman's Annual Pocket Remembrancer for the Year 1814
. He also retained the Records of the American legation at Stockholm during 1814-1816 and records of the U.S. Commissioners negotiating with Great Britain at Ghent during 1813-1814.
Access Points
Subject NamesSubject OrganizationsSubject TopicsDocument Types
Subject Topics
Geographical Names
Subject Topics
Arrangement
Series 1. Calling Cards
Series 2. Correspondence
Series 3. Diplomas and Appointment
Series 4. Passports
Series 5. Ledgers and Codices
Biographical Note
Jonathan Russell (1771-1832), diplomat, was born in Providence on February 27, 1771, the son of Jonathan and Abigail (Russell) Russell. His father was descended from John Russell, a 1640 resident of Charlestown, Massachusetts, to whom his mother of the same surname was not related. He graduated from Rhode Island College in 1791. He studied law, but did not practice. He married Sylvia Ammidon and entered into European trade with his partner Otis Ammidon. He was known as an orator, and his Fourth of July oration in 1800 in the First Baptist Church in Providence was published in a number of editions. His diplomatic career began when President James Madison appointed him chargé d'affaires in Paris in 1810. The next year he was given the same position in London. From 1814 to 1818 he was United States minister to Sweden and Norway. He was one of the negotiators of the Treaty of Ghent, with John Quincy Adams, James A. Bayard, Henry Clay, and Albert Gallatin. In 1818 he was recalled from Sweden by James Monroe, and the next year he settled in Mendon, Massachusetts. He served in the Massachusetts House of Representatives for one term in 1820. He was then elected as a Republican to the United States House of Representatives for the Seventeenth Congress and served from March 4, 1821-March 3, 1823. During his term he was also the chairman of the Committee on Foreign Affairs. Thereafter, Russell retired from public life. He died in Milton, Massachusetts on February 17, 1832.
- Mitchell, Martha. "Jonathan Russell." Encyclopedia Brunoniana. Providence: Brown University Library, 1993. 482.
Access & Use
Access to the collection:
There are no restrictions on access, except that the collection can only be seen by prior appointment. Some materials may be stored off-site and cannot be produced on the same day on which they are requested.
Use of the materials:
Although Brown University has physical ownership of the collection and the materials contained therein, it does not claim literary rights. Researchers should note that compliance with copyright law is their responsibility. Researchers must determine the owners of the literary rights and obtain any necessary permissions from them.
Preferred citation:
Jonathan Russell papers, Ms. Russell, Brown University Library.
Contact information:
Brown University Library, Special Collections
Box A
Brown University
Providence, RI 02912
Tel: 401-863-2146
email: hay@brown.edu

Administrative Information
| | |
| --- | --- |
| ABOUT THE COLLECTION |   |
| Acquisition: | The bulk of this collection was donated by Miss Mary Allen Rivers in 1910. The 107 calling cards (cartes de visite) were donated in 1980 by Mrs. Leuna L. Russell, the wife of George R. Russell. |
| | |
| | |
| ABOUT THE FINDING AID |   |
| Author: | Finding aid prepared by Karen Eberhart |
| Encoding: | This finding aid was produced using the Archivists' Toolkit, 2012 Aug 28 |
| Descriptive rules: | Finding aid based on Describing Archives: A Content Standard (DACS) |
Additional Information
Alternative guide:
A printed inventory for the collection is available in the John Hay Library. Each item is also listed in the Manuscripts Card Catalog at the John Hay Library by name and by date.
Bibliography:

Lawrence S. Kaplan, "Jonathan Russell and the Capture of the Guerriere," William and Mary Quarterly, Third Series, Vol. 24, No. 2 (Apr., 1967), pp. 284-287 (available through JSTOR)

Norman E. Saul, "Jonathan Russell, President Adams and Europe in 1810," American Neptune, Vol. 30, no. 4 (Sept. 1970), pp. 279-293.
Inventory
---
Series 1. Calling Cards
| | | | | |
| --- | --- | --- | --- | --- |
| Container | | Description | | Date |
Series 2. Correspondence and Documents
| | | | | |
| --- | --- | --- | --- | --- |
| Container | | Description | | Date |
Series 3. Diplomas and Appointment
| | | | | |
| --- | --- | --- | --- | --- |
| Container | | Description | | Date |
Series 4. Passports
| | | | | |
| --- | --- | --- | --- | --- |
| Container | | Description | | Date |
Series 5. Ledgers and Codices
| | | | | |
| --- | --- | --- | --- | --- |
| Container | | Description | | Date |