Guide to the Alpha Delta Phi Files, 1899-1977
(bulk 1950-1977)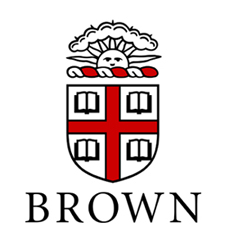 John Hay Library, University Archives and Manuscripts
Box A
Brown University
Providence, RI, 02912
Telephone: Manuscripts: 401-863-3723; University Archives: 401-863-2148
Email: Manuscripts: hay@brown.edu; University Archives: archives@brown.edu


Published in 2019
Collection Overview
| | |
| --- | --- |
| Title: | Alpha Delta Phi Files |
| Date range: | 1899-1977, (bulk 1950-1977) |
| Creator: | Alpha Delta Phi |
| Extent: | 1 linear foot |
| Abstract: | The Alpha Delta Phi Files include correspondence, renovation plans, alumni information, and funding files dated from 1899 to 1977, with most dated after 1950. |
| Language of materials: | English |
| Repository: | John Hay Library, University Archives and Manuscripts |
| Collection number: | OF-1Q-A2 |
Scope & content
The Alpha Delta Phi Files include correspondence, renovation plans, alumni information, and funding files dated from 1899 to 1977, with most dated after 1950.
Arrangement
This collection is arranged into one series, arranged by subject.
Biographical/Historical Note
The Brunonian Chapter of Alpha Delta Phi Society is a gender inclusive residential literary society located in Goddard House on the Brown University campus. Founded in 1836, four years after Alpha Delta Phi's inception, the Brunonian Chapter was the first Greek-letter organization established at Brown. In 1973, the Chapter opened its doors to women.
Access & Use
Access to the collection:
There are no restrictions on access, except that the collection can only be seen by prior appointment. Some materials may be stored off-site and cannot be produced on the same day on which they are requested.
Use of the materials:
Although Brown University has physical ownership of the collection and the materials contained therein, it does not claim literary rights. Researchers should note that compliance with copyright law is their responsibility. Researchers must determine the owners of the literary rights and obtain any necessary permissions from them.
Preferred citation:
Alpha Delta Phi Files, OF-1Q-A2, Brown University Library
Contact information:
John Hay Library, University Archives and Manuscripts
Box A
Brown University
Providence, RI, 02912
Telephone: Manuscripts: 401-863-3723; University Archives: 401-863-2148
Email: Manuscripts: hay@brown.edu; University Archives: archives@brown.edu

Administrative Information
| | |
| --- | --- |
| ABOUT THE COLLECTION |   |
| | |
| | |
| ABOUT THE FINDING AID |   |
| Author: | Finding aid prepared by Paul Jordan and Daniela Carney |
| Encoding: | This finding aid was produced using the RIAMCO EAD spreadsheet, 2019 April 29 |
| Descriptive rules: | Finding aid based on Describing Archives: A Content Standard (DACS) |
Additional Information
Inventory
---
Series 1. Subject Files, 1899-1977 ((bulk 1950-1977))
| | | | | |
| --- | --- | --- | --- | --- |
| Container | | Description | | Date |