Pembroke Study Committee Records, 1968-1970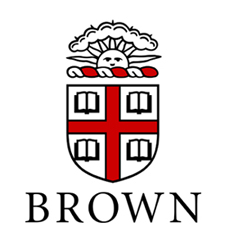 John Hay Library , Special Collections
Box A
Brown University
Providence, RI 02912
Tel: 401-863-2146
email: hay@brown.edu


Published in 2013
Collection Overview
| | |
| --- | --- |
| Title: | Pembroke Study Committee records |
| Date range: | 1968-1970 |
| Creator: | Brown University. Corporation. |
| Extent: | 0.5 Linear feet |
| Language of materials: | English |
| Repository: | John Hay Library , Special Collections |
| Collection number: | OF.1B.5zp |
Scope & content
The records of the Pembroke Study Committee consist of Chair Elizabeth LeDuc's correspondence with the committee and people at Brown and other universities, letters of appointment to the committee, mailings to the committee and material distributed during meetings, and resource material collected from other colleges and universities. The mailings distributed material include minutes, correspondence with and reports from Pembroke College and Brown University offices and faculty, correspondence with and reports from other universities, and drafts of a questionnaire. The records not only document a crucial stage in the decision to make Brown a coeducational undergraduate institution, but also provide a snapshot of Pembroke College's administrative structure and how it functioned. There is also information about how other institutions were handling pressure to merge, or to otherwise become coeducational, particularly Radcliffe College, Stanford University, and Princeton University.
Arrangement
The collection is organized in one series: I. General files, 1968-1970.
Historical Note
Acting President Merton P. Stoltz, under the authorization of the Brown University Corporation, established the Pembroke Study Committee in November 1969. The committee's charge was to "look into all facets of University life affecting the education of women at Brown University; to examine the effectiveness of the coordinate model as it exists here and at other institutions and alternative models, and to make recommendations to the President and the Corporation for such modifications in the present organization of education for women as it deems desirable."
Comprised of three faculty members, three corporation members, three students, the Pembroke College Dean, the presidents of the Alumnae Association and the Pembroke Council, and Acting President Stoltz (ex-officio), the committee read, heard, and discussed reports from Pembroke College administrative offices and faculty, from Brown University offices and faculty, and from other universities, many of which had held or were holding similar discussions about coeducation and mergers. Chaired by Professor of Biology Elizabeth H. LeDuc, the committee issued a "Majority Report" and a "Minority Report," on May 8, 1970. Among the majority's recommendations to the Corporation was that Pembroke College's administrative functions merge with those of Brown University's, and that women fill positions at all levels of the merged administration. The minority stressed a need for further study. Both groups recommended a center for women be established. On November 12, 1970, the Advisory and Executive Committee of the Corporation effectively decided to merge the undergraduate women's and men's administrations, with full approval from the corporation as a whole coming on January 8, 1971.
Access & Use
Access to the collection:
There are no restrictions on access, except that the collection can only be seen by prior appointment. Some materials may be stored off-site and cannot be produced on the same day on which they are requested.
Use of the materials:
All researchers seeking to publish materials from the collections of the John Hay Library are requested to complete a Notice of Intent to Publish, prior to reproducing, quoting, or otherwise publishing any portion or extract from this collection. Although Brown University has physical ownership of the collection and the materials contained therein, it may not claim literary rights. It is up to the researcher to determine the owners of the literary rights and to obtain any necessary permissions from them.
Preferred citation:
Pembroke Study Committee Records, OF.1B.5zp, Brown University Archives.
Contact information:
John Hay Library , Special Collections
Box A
Brown University
Providence, RI 02912
Tel: 401-863-2146
email: hay@brown.edu

Administrative Information
| | |
| --- | --- |
| ABOUT THE COLLECTION |   |
| Acquisition: | Former member of the Pembroke Study Committee Sophie (Schaffer) Blistein donated her resource material to Brown University in the late 1980s; other records and correspondence were kept by Chair Elizabeth LeDuc. |
| | |
| | |
| ABOUT THE FINDING AID |   |
| Author: | Finding aid prepared by Kim Brookes. |
| Encoding: | This finding aid was produced using the Archivists' Toolkit 2013 January 11 |
| Descriptive rules: | Finding aid based on Describing Archives: A Content Standard (DACS) |
| Sponsor: | Processing funded by a grant from the National Historical Publications and Records Commission. |
Additional Information
| | |
| --- | --- |
| Related material: | For the reports, see the University Archives Classified file: Pembroke Study Committee Majority and Minority Reports; or the folder in this collection. For reactions to the reports and to the merger, see the Brown Daily Herald, Brown Alumni Monthly, and Pembroke Alumna |
Inventory
---
I. General files
| | | | | |
| --- | --- | --- | --- | --- |
| Container | | Description | | Date |