Guide to the John Elmendorf papers, circa 1961-1966 , circa 1961-1966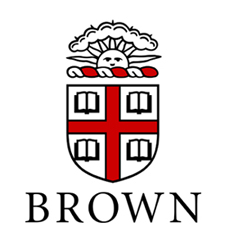 John Hay Library , Special Collections
Box A
Brown University
Providence, RI 02912
Tel: 401-863-2146
email: hay@brown.edu


Published in 2013
Collection Overview
| | |
| --- | --- |
| Title: | John Elmendorf papers |
| Date range: | circa 1961-1966 |
| Creator: | Elmendorf, John |
| Extent: | 2.5 Linear feet |
| Abstract: | The John Elmendorf papers include office files, subject files, and materials regarding the Latin American Studies Program at Brown University. The papers were compiled while Elmendorf was Vice President of Brown, from 1961 to 1965. |
| Language of materials: | English |
| Repository: | John Hay Library , Special Collections |
| Collection number: | OF.1CA.E1 |
Scope & content
The John Elmendorf papers include office files, subject files, and materials regarding the Latin American Studies Program at Brown University. The papers were compiled during Elmendorf's tenure as Vice President of Brown University, from 1961 to 1965. They have been organized into three series: The first series, Brown files, includes materials regarding various academic departments, student organizations, the Brown University Bicentennial in 1964, and the Peace Corps. Series II, Subject files, includes materials regarding the African-American Institute, government relations, Kansas Universities, Soviet visitors, and the National Aeronautics and Space Administration (NASA). The final series, Latin American Studies Program, contains materials regarding the development of a Latin American Studies Program at the University.
Arrangement
The John Elmendorf papers have been organized in three series:
I. Brown files
II. Subject files
III. Latin American Studies Program
Biographical note
John Van Gaasbeek Elmendorf (1916-1980) was an educator whose career embraced nearly every aspect of teaching and academic administration. His intellectual interests were in languages and linguistics. He attended the University of North Carolina with future Brown University President Barnaby Conrad Keeney, graduating in 1937. During World War II, Keeney and Elmendorf served together in the 35th Infantry Division. Elmendorf was in U.S. Army Military Intelligence and was awarded a Bronze Star. In 1946, he served as the Deputy Commissioner for Europe for the American Friends Service Committee
After World War II, Elmendorf earned his M.A. (1947) and Ph.D.(1951) at the University of North Carolina. He served as excutive director of the Mexican-American Cultural Institute from 1951 to 1953 and was Vice President and Dean of the Faculty at Mexico City College before leaving in 1961 to become Vice President of Brown University, where Keeney was then President.
After leaving Brown in 1965, Elmendorf served as president of New College in Sarasota, Florida from 1965 to 1972 and as a consultant with the Academy for Educational Development in Washington, D.C.
In 1937, Elmendorf married the former Mary Tillery Lindsay, an anthropologist who was also active in international welfare work. She started the CARE program in Mexico, created a work abroad program for Brown University students and was a consultant for Peace Corps programs in Latin America and the Leadership Institute at Pembroke and Wellesley.
Elmendorf passed away in 1980 at the age of sixty-four.
Access & Use
Access to the collection:
There are no restrictions on access, except that the collection can only be seen by prior appointment. Some materials may be stored off-site and cannot be produced on the same day on which they are requested.
Use of the materials:
All researchers seeking to publish materials from the collections of the John Hay Library are requested to complete a Notice of Intent to Publish, prior to reproducing, quoting, or otherwise publishing any portion or extract from this collection. Although Brown University has physical ownership of the collection and the materials contained therein, it may not claim literary rights. It is up to the researcher to determine the owners of the literary rights and to obtain any necessary permissions from them.
Preferred citation:
John Elmendorf Papers, OF-1CA-E1, Brown University Archives.
Contact information:
John Hay Library , Special Collections
Box A
Brown University
Providence, RI 02912
Tel: 401-863-2146
email: hay@brown.edu

Administrative Information
| | |
| --- | --- |
| ABOUT THE COLLECTION |   |
| | |
| | |
| ABOUT THE FINDING AID |   |
| Author: | Finding aid prepared by Brown University Library staff. |
| Encoding: | This finding aid was produced using the Archivists' Toolkit 2013 January 25 |
| Descriptive rules: | Finding aid based on Describing Archives: A Content Standard (DACS) |
| Sponsor: | Processing funded by a grant from the National Historical Publications and Records Commission. |
Additional Information
Inventory
---
Series I. Brown files, 1961-1965
| | | | | |
| --- | --- | --- | --- | --- |
| Container | | Description | | Date |
Series II. Subject files, 1962-1966
| | | | | |
| --- | --- | --- | --- | --- |
| Container | | Description | | Date |
Series III. Latin American Studies Program, 1961-1965
| | | | | |
| --- | --- | --- | --- | --- |
| Container | | Description | | Date |