Guide to the Secretary's Office Files , 1948-1972
(bulk 1955-1970)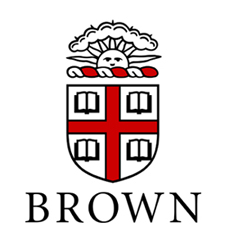 John Hay Library , Special Collections
Box A
Brown University
Providence, RI 02912
Tel: 401-863-2146
email: hay@brown.edu


Published in 2013
Collection Overview
| | |
| --- | --- |
| Title: | Secretary's Office files |
| Date range: | 1948-1972, (bulk 1955-1970) |
| Creator: | Brown University. Office of the Secretary. |
| Extent: | 3.0 Linear feet |
| Abstract: | The Secretary's office files document the varied administrative functions attached to the position, including significant public relations responsibilities. The collection consists of administrative records arranged alphabetically by name and topic and deal with a broad range of campus issues including campus conflicts, the Corporation, honorary degrees, ROTC programs, student activities, visitors to campus. Materials date from 1948 through 1972. |
| Language of materials: | English |
| Repository: | John Hay Library , Special Collections |
| Collection number: | OF-1S-6 |
Scope & content
Arrangement
The collection is organized in one series:
I. General files, 1948-1972
Administrative History
The Office of the Secretary of the University was established in 1956 with the promotion of the Director of Public Relations Howard S. Curtis. The Secretary would retain his former responsibilities but was given additional administrative assignments by the president. Curtis began his career at Brown in 1946 as director of the News Bureau.
Access & Use
Access to the collection:
There are no restrictions on access, except that the collection can only be seen by prior appointment. Some materials may be stored off-site and cannot be produced on the same day on which they are requested.
Use of the materials:
All researchers seeking to publish materials from the collections of the John Hay Library are requested to complete a Notice of Intent to Publish, prior to reproducing, quoting, or otherwise publishing any portion or extract from this collection. Although Brown University has physical ownership of the collection and the materials contained therein, it does not claim literary rights. It is up to the researcher to determine the owners of the literary rights and to obtain any necessary permissions from them.
Preferred citation:
Secretary's Office Files, OF-1S-6, Brown University Archives.
Contact information:
John Hay Library , Special Collections
Box A
Brown University
Providence, RI 02912
Tel: 401-863-2146
email: hay@brown.edu

Administrative Information
| | |
| --- | --- |
| ABOUT THE COLLECTION |   |
| | |
| | |
| ABOUT THE FINDING AID |   |
| Author: | Finding aid prepared by Brown University Library staff |
| Encoding: | This finding aid was produced using the Archivists' Toolkit 2013 January 24 |
| Descriptive rules: | Finding aid based on Describing Archives: A Content Standard (DACS) |
| Sponsor: | Processing funded by a grant from the National Historical Publications and Records Commission. |
Additional Information
Inventory
---
I. General files
| | | | | |
| --- | --- | --- | --- | --- |
| Container | | Description | | Date |