Guide to the University Librarians' files, circa 1992-2012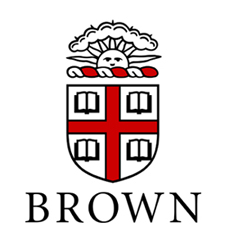 John Hay Library , Special Collections
Box A
Brown University
Providence, RI 02912
Tel: 401-863-2146
email: hay@brown.edu


Published in 2013
Collection Overview
| | |
| --- | --- |
| Title: | University Librarians' files |
| Date range: | circa 1992-2012 |
| Creator: | Brown University. Office of University Librarian. |
| Extent: | 9.25 Linear feet |
| Abstract: | The University Librarians' files, circa 1992-2012, contains alphabetically arranged office files dated from circa 1992 to 2012. This material was compiled during the tenure of University Librarians Merrily Taylor and Harriette Hemmasi. The files concern, among other topics, the library's budget, gifts, and various library and academic departments. |
| Language of materials: | English |
| Repository: | John Hay Library , Special Collections |
| Collection number: | OF.1X.23 |
Scope & content
The University Librarians' files, circa 1992-2012, contains alphabetically arranged office files dated from circa 1992 to 2012. This material was compiled during the tenure of University Librarians Merrily Taylor and Harriette Hemmasi. The files concern, among other topics, the library's budget, gifts, and various library and academic departments. They have been arranged into one series labeled General files.
Arrangement
The University Librarians' files, circa 1992-2012, has been organized in one series: I. General files.
Administrative History
The University Librarian serves as director of the University Libraries and as Chair of the Library Advisory Board (LAB). The University Librarian reports directly to the Provost of the University. Early librarians were generally tutors in the College, who added the care of the library to their other duties, and usually served for only a few years. The first of the long-term librarians was Horatio Gates Bowen from 1824 to 1840, who was followed by Charles C. Jewett (1842 to 1848), Reuben A. Guild (1848-1893), Harry Lyman Koopman (1893-1930), Henry B. Van Hoesen (1930-1949), David A. Jonah (1949-1974), Charles D. Churchwell (1974-1979), C. James Schmidt (1979- 1982), Merrily Taylor (1982-2004), Harriette Hemmasi (2005-present).
Access & Use
Access to the collection:
There are no restrictions on access, except that the collection can only be seen by prior appointment. Some materials may be stored off-site and cannot be produced on the same day on which they are requested.
Use of the materials:
Although Brown University has physical ownership of the collection and the materials contained therein, it does not claim literary rights. Researchers should note that compliance with copyright law is their responsibility. Researchers must determine the owners of the literary rights and obtain any necessary permissions from them.
Preferred citation:
University Librarians' files, circa 1992-2012, OF-1X-23, Brown University Library.
Contact information:
John Hay Library , Special Collections
Box A
Brown University
Providence, RI 02912
Tel: 401-863-2146
email: hay@brown.edu

Administrative Information
| | |
| --- | --- |
| ABOUT THE COLLECTION |   |
| | |
| | |
| ABOUT THE FINDING AID |   |
| Author: | Finding aid prepared by Brown University Library staff. |
| Encoding: | This finding aid was produced using the Archivists' Toolkit 2013 January 28 |
| Descriptive rules: | Finding aid based on Describing Archives: A Content Standard (DACS) |
| Sponsor: | Processing funded by a grant from the National Historical Publications and Records Commission. |
Additional Information
Inventory
---
Series I. General files, circa 1992-2012
| | | | | |
| --- | --- | --- | --- | --- |
| Container | | Description | | Date |