Guide to the Brown University Department of Music records, circa 1858-2009
(bulk 1919-1962)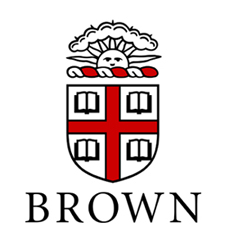 John Hay Library, University Archives and Manuscripts
Box A
Brown University
Providence, RI 02912
Telephone: Manuscripts: 401-863-3723; University Archives: 401-863-2148
Email: Manuscripts: hay@brown.edu; University Archives: archives@brown.edu


Published in 2016
Collection Overview
| | |
| --- | --- |
| Title: | Brown University Department of Music records |
| Date range: | circa 1858-2009, (bulk 1919-1962) |
| Creator: | Brown University. Dept. of Music. |
| Extent: | 16.0 Linear feet |
| Abstract: | The Brown University Department of Music records contain materials related to the Department dated from circa 1898 to 2009, with most of the materials dated from 1919 to 1962. The materials include concert programs, correspondence, office files, programs, publications, recordings and surveys. |
| Language of materials: | English |
| Repository: | John Hay Library, University Archives and Manuscripts |
| Collection number: | OF.1ZMU.1 |
Scope & content
The Brown University Department of Music records contain materials related to the Department dated from circa 1898 to 2009, with most of the materials dated from 1919 to 1962. The materials include concert programs, correspondence, office files, programs, publications, recordings and surveys. The records have been orgainzed into the following series:
Series I. Department of Music files
has been divided into subseries according to topics such as the history of the music department at Brown, music department staff, and the Rosenberger Prize. The Susan Colver Rosenbergr Medal is awarded by designation of the faculty and is regarded as the highest honor Brown University can confer. This series is dated from 1941 to 1954.
Series II. Correspondence
is arranged into subseries by date and then alphabetically within each subseries, with the exception of two folders labeled Coolidge (Arlan Coolidge) and Greene (Edward B. Greene). The correspondence is dated from 1930 to 1943.
Series III. Classes
contains materials regarding the various classes taught in the Department. It is arranged into subseries by the name of the class and then chronologically within each subseries. These materials are dated from 1930 to 1956.
Series IV. Brown musical organizations
contains materials chiefly regarding the Brown Glee Club. The materials are dated from 1930 to 1962.
Series V. Musical organizations, etc.
contains materials regarding organizations such as the Rhode Island Philharmonic Orchestra, the Providence Chamber Music Society and the Music Teachers Association. The materials are dated from 1939 to 1952.
Series VI. Concerts
is arranged into three subseries: Brown Musical Club concerts, Brown Concert Series and Miscellaneous concerts. With each subseries the materials are arranged, for the most part, chronologically. These materials are dated from 1919 to 1952.
Series VII. Concert programs
is arranged into two subseries: Programs: 1858-2009 and Departmental concert programs. The Departmental programs are arranged chronologically. This series is dated from 1858 to 2009.
Series VIII. Publications and recordings
contains materials related to publication contracts for Brown's Choral Series and sound recordings from Pembroke and Brown. The materials are dated from 1947 to 1948. Some undated materials are also included in this series.
Series IX. Surveys
contains two surveys from the Music Teachers National Association (MTNA), a survey of music classes at Brown, and an educational survey of the University of Pennsylvania. The surveys range in date from 1942 to 1956. Not all are dated.
Series X. Arlan R. Coolidge Music Department records
contains materials regarding the Central Congregational Church (Providence, R.I.), an entry in a musical encyclopedia, speeches, a radio talk, Senate hearings on the arts and humanities, and administrative files. The administrative files contain records related to the Brown University curriculum as well as the music department curriculum, enrollment, concerts, and lectures. Correspondence, reports, and printed ephemera are also included. These materials are dated from circa 1930 to 1955.
Arrangement
The Brown University Department of Music records have been organized into the following ten series:
Series I. Department of Music files
Series II. Correspondence
Series III. Classes
Series IV. Brown musical organizations
Series V. Musical organizations, etc.
Series VI. Concerts
Series VII. Concert programs
Series VIII. Publications and recordings
Series IX. Surveys
Series X. Arlan R. Coolidge Music Department records
Historical note
Music was included in the Department of Fine Arts when it was first taught in 1895 by Joseph N. Ashton 1891, who had been appointed instructor of musical theory and history. Ashton was promoted to associate professor in 1898, and in 1900 became director of chapel music. During the first year of the Sayles Hall organ he conducted two series of concerts, before his resignation in 1904. No classes in music are listed in the course announcement for the years 1904-05 through 1907-08. The next year Hamilton MacDougall of Wellesley College acted as lecturer in music on a temporary basis, teaching a course in "The Evolution of Modern Music." In 1909-10 Arthur Ware Locke (Harvard 1894), who had taught at St. Paul's School in Concord, New Hampshire, and had studied in Berlin and Paris, was was instructor in music, teaching the same course. The next year Professor MacDougall returned, and until his departure in 1914 the music courses varying from year to year covered elementary and advanced harmony, the symphony, and the opera. Edwin Ernest Wilde, who was also in charge of music at St. Stephen's Church, was lecturer in music at Brown from 1914 to 1920. Gene Wilder Ware '06, who had been director of chapel music since 1906, became lecturer in music in 1920, and assistant professor of music in 1923.
The department occupied two first floor rooms in the dormitory at 36 Prospect Street in 1924. In 1929 Brown entered into an affiliation with St. Dunstan's College of Sacred Music, which made it unnecessary for Brown to give advanced courses in music and allowed students at St. Dunstan's to take courses at Brown. In 1930, for the first time Brown students were able to major in music, and for the first time in 1930-31 credit was given for work in applied music, as students who had already had training in singing or playing instruments upon examination were allowed to continue their training under an approved teacher. Also, in 1930, Arlan Coolidge '26 succeeded Gene Ware as professor of music. As the only member of the department he taught two courses in music appreciation. He was named chairman of the department in 1939, a post he held until 1963. In 1932 the student musical organizations were put under the direction of the department. When St. Dunstan's withdrew from work of college grade in 1932, the Music Department added a new course in elementary theory. The department grew steadily with the arrival of William Dinneen in 1938, Francis K. C. Madeira in 1943, Edward B. Greene in 1946, Martin Fischer in 1947, Otto van Koppenhagen in 1949, Millard S. Thomson and Mildred Pansy in 1950, David Laurent in 1951, Ron Nelson in 1956, and Paul Nelson in 1964.
Professor Ron Nelson, a graduate of the Eastman School of Music at the University of Rochester, became chairman in 1963. His cantata, The Christmas Story, was first performed at Brown, and his Triumphal Te Deum became part of Brown's annual Latin Carol Service in 1962.
When Professor Coolidge retired in 1967, the department offered thirty courses. A new concentration in non-Western music was added in 1971. In 1971, when enrollment in applied music had increased 300% in the preceding five years, students sought more space for the Music Department by staging a demonstration in University Hall. As a result the department was given a building on the East Campus at 148 Power Street. With contributions from the Steinert Foundation the building was fitted with soundproof practice rooms and an electropiano laboratory in which the sound of piano-playing is heard through earphones. In 1973 1,400 undergraduates of the University's 4,700 were taking courses in music. The houses on College Street which the department occupied were outgrown. A grant from the Kresge Foundation made possible the conversion of South Hall on the East Campus into a new home for the Music Department, which was later named the Orwig Music Center. A new wing on the building in 1988 added a music library. Students of music can now specialize in composition, musicology, and ethnomusicology. Among the courses featuring rehearsal and performance are offerings in old time string band, chamber music, chorus, orchestra, wind symphony, Ghanaian drumming and dance, and the gamelan music of Bali. The department chairmen after Coolidge have been Ron Nelson, David Laurent, David Josephson, Gerald M. Shapiro, and James M. Baker.
The above entry appears in Encyclopedia Brunoniana by Martha Mitchell, copyright ©1993 by the Brown University Library. It is used here by permission of the author and the University and may not be copied or further distributed without permission.
Access & Use
Access to the collection:
There are no restrictions on access, except that the collection can only be seen by prior appointment. Some materials may be stored off-site and cannot be produced on the same day on which they are requested.
Use of the materials:
All researchers seeking to publish materials from the collections of the John Hay Library are requested to complete a Notice of Intent to Publish, prior to reproducing, quoting, or otherwise publishing any portion or extract from this collection. Although Brown University has physical ownership of the collection and the materials contained therein, it may claim literary rights. It is up to the researcher to determine the owners of the literary rights and to obtain any necessary permissions from them.
Preferred citation:
Brown University Department of Music records, OF-1ZMU-1, Brown University Archives.
Contact information:
John Hay Library, University Archives and Manuscripts
Box A
Brown University
Providence, RI 02912
Telephone: Manuscripts: 401-863-3723; University Archives: 401-863-2148
Email: Manuscripts: hay@brown.edu; University Archives: archives@brown.edu

Administrative Information
| | |
| --- | --- |
| ABOUT THE COLLECTION |   |
| Acquisition: | Transferred to the University Archives from the Music Department. |
| | |
| | |
| ABOUT THE FINDING AID |   |
| Author: | Finding aid prepared by Brown University Library staff. |
| Encoding: | This finding aid was produced using the Archivists' Toolkit 2016-04-08 |
| Descriptive rules: | Finding aid based on Describing Archives: A Content Standard (DACS) |
| Sponsor: | Processing funded by a grant from the National Historical Publications and Records Commission. |
Additional Information
Inventory
---
Series I. Department of Music files, circa 1941-1954
| | | | | |
| --- | --- | --- | --- | --- |
| Container | | Description | | Date |
Series II. Correspondence, 1930-1953
Subseries 1.
Subseries 2.
Subseries 3.
Subseries 4.
Subseries 5.
Subseries 6.
| | | | | |
| --- | --- | --- | --- | --- |
| Container | | Description | | Date |
Subseries 7.
Subseries 8.
Subseries 9.
Subseries 10.
Subseries 11.
Subseries 12.
Subseries 13.
Subseries 14.
Subseries 15.
Subseries 16.
Subseries 17. Coolidge
Subseries 18. Greene
Series III. Classes, 1930-1956
Subseries 1. Music 1
Subseries 2. Music 1C
Subseries 3. Music 1(2)
Subseries 4. Music 2
Subseries 5. Music 3A
Subseries 6. Music 3
Subseries 7. Music 3(4)
Subseries 8. Music 4A
Subseries 9. Music 4
Subseries 10. Music 5A
Subseries 11. Music 5
Subseries 12. Music 5(6)
Subseries 13. Music 6
Subseries 14. Music 15
Subseries 15. Music 15(16)
Subseries 16. Music 16
Subseries 17. Music 17
Subseries 18. Music 17(18)
Subseries 19. Music 18
Subseries 20. Music 23
Subseries 21. Music 71
Subseries 22. Music 105
Subseries 23. Music 118(119)
Subseries 24. Music 119
Subseries 25. Music 191
Subseries 26. Music 198
Subseries 27. Music D1
Subseries 28. Applied music
Subseries 29. Honors Program
Subseries 30. Special exams
Subseries 31. Comprehensive exams
Series IV. Brown musical organizations, 1930-1962
| | | | | |
| --- | --- | --- | --- | --- |
| Container | | Description | | Date |
Series V. Musical organizations, etc., 1939-1952, undated
| | | | | |
| --- | --- | --- | --- | --- |
| Container | | Description | | Date |
Series VI. Concerts, 1919-1952
Subseries 1. Brown Musical Club concerts
| | | | | |
| --- | --- | --- | --- | --- |
| Container | | Description | | Date |
Subseries 2. Brown Concert Series
Subseries 3. Miscellaneous concerts
| | | | | |
| --- | --- | --- | --- | --- |
| Container | | Description | | Date |
Series VII. Concert programs, 1858-2009
Subseries 1. Programs: 1858-2009
| | | | | |
| --- | --- | --- | --- | --- |
| Container | | Description | | Date |
Subseries 2. Departmental concert programs
Series VIII. Publications and recordings, 1947-1948, undated
| | | | | |
| --- | --- | --- | --- | --- |
| Container | | Description | | Date |
Series IX. Surveys, 1942-1956, undated
| | | | | |
| --- | --- | --- | --- | --- |
| Container | | Description | | Date |
Series X. Arlan R. Coolidge Music Department records, circa 1930-1955
| | | | | |
| --- | --- | --- | --- | --- |
| Container | | Description | | Date |