Guide to the Anna T. Carmody papers, circa 1930-1936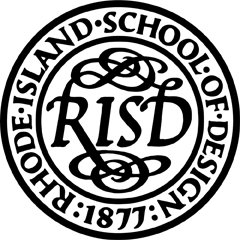 Rhode Island School of Design Archives
Fleet Library at RISD
2 College Street
Providence, RI 02903
Tel: 401-709-5922
Fax: 401-709-5932
email: risdarchives@risd.edu


Published in 2012
Collection Overview
| | |
| --- | --- |
| Title: | Anna T. Carmody papers |
| Date range: | circa 1930-1936 |
| Creator: | Carmody, Anna T., 1895-1969 |
| Extent: | .10 linear feet |
| Abstract: | The collection contains materials documenting Anna T. Carmody's career as an artist and instructor, circa 1930-1936. |
| Language of materials: | English |
| Repository: | Rhode Island School of Design Archives |
| Collection number: | 10.2.8 |
Scope & content
The collection contains materials documenting Anna T. Carmody's career as an artist and instructor, circa 1930-1936. Records include exhibition announcements from the Providence Art Club and the Studio Guild (NY), an exhibition catalogue from the International Water Color Exhibition at the Art Institute of Chicago (1934), a RISD Senior Day School Catalog, two photos not identified, and a scrapbook of articles about Carmody and primarily Providence Art Club exhibitions, 1930-1936. The scrapbook includes newspaper clipping photographs of Carmody and her paintings.
Arrangement
The collection is organized into one series.
Biographical note
Born in Rhode Island on February 5, 1895, Carmody graduated from Rhode Island School of Design in 1917. She also studied at the Art Students League and the Grand Central Art School in New York City and the Breckenridge School of Art in Gloucester, MA. Carmody spent a summer living in the Latin Quarter in Paris and, along with RISD colleague Stephen W. Macomber, took a special course in the figure from Hans Hofmann during 1935 December. She taught Freehand Drawing at RISD from 1920 to 1947.
A resident of Providence, RI, she summered on Block Island and at the Woodstock (NY) Art Colony. Carmody concentrated on watercolors though also worked with oils and lithographs. She exhibited at the Providence Art Club, the South County (RI) Art Association, the Art Institute of Chicago, the Studio Guild (NY), and the Boston Art Club. Anna T. Carmody died in 1969 January.
Access & Use
Access to the collection:
The use of certain documents and collections may be restricted. Please consult the Archives staff for further details.
Use of the materials:
Permission to publish, reproduce, or quote from archival materials must be obtained in writing from the Archives. The researcher assumes full responsibility for use of material and for conformity to all applicable laws, including copyright.
Preferred citation:
Anna T. Carmody papers, Rhode Island School of Design Archives.
Contact information:
Rhode Island School of Design Archives
Fleet Library at RISD
2 College Street
Providence, RI 02903
Tel: 401-709-5922
Fax: 401-709-5932
email: risdarchives@risd.edu

Administrative Information
ABOUT THE COLLECTION
 
Acquisition:
Transferred to the RISD Archives by the Fleet Library at RISD.
ABOUT THE FINDING AID
 
Author:
Finding aid prepared by Rachael Juskuv.
Encoding:
Finding aid encoded by Rachael Juskuv 2012 November 16
Revisions:

2012 July 3

Revised by Douglas Doe
Descriptive rules:
Finding aid based on Describing Archives: A Content Standard (DACS)
Additional Information
Inventory
---
| | | | | |
| --- | --- | --- | --- | --- |
| Box 1, Folder 1 | | Invitations and Programs to the Studio Guild and Providence Art Club | | 1936 |
| | | | | |
| --- | --- | --- | --- | --- |
| Box 1, Folder 1 | | Two photographs (not identified) | | undated |
| | | | | |
| --- | --- | --- | --- | --- |
| Box 1, Folder 1 | | International Water Color Exhibition, Art Institute of Chicago program | | 1934 |
| | | | | |
| --- | --- | --- | --- | --- |
| Box 1, Folder 1 | | Rhode Island School of Design: Senior Day School catalogue | | 1932-1933 |
| | | | | |
| --- | --- | --- | --- | --- |
| Box 1, Folder 1 | | Scrapbook | | 1930-1936 |