Guide to the Gorham Manufacturing Company records, 1892-1952, 1980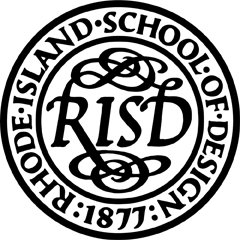 Rhode Island School of Design Archives
Fleet Library at RISD
2 College Street
Providence, RI 02903
Tel: 401-709-5922
Fax: 401-709-5932
email: risdarchives@risd.edu


Published in 2012
Collection Overview
| | |
| --- | --- |
| Title: | Gorham Manufacturing Company records |
| Date range: | 1892-1952, 1980 |
| Creator: | Gorham Manufacturing Company |
| Extent: | 1.75 linear feet |
| Abstract: | The records include Gorham Manufacturing catalogues, books, and scrapbooks. |
| Language of materials: | English |
| Repository: | Rhode Island School of Design Archives |
| Collection number: | SP4.0 |
Scope & content
The Collection contains promotional catalogues (Series I) of the Gorham Manufacturing Company. The series includes catalogues that list flatware, silverware, bronze memorial plates, and other silver work done by Gorham Manufacturing. The catalogues date from 1892-1952, 1980. Also in the collection are a variety of books, pamphlets, and scrapbooks originally from the Gorham Design Library (Series II).
The Collection is arranged in two Series:
Series I: Catalogues, 1892-1952, 1980
Series II: Books, 1910-1937
Arrangement
Historical note
Jabez Gorham and Henry Webster founded Gorham and Webster in 1831 at the botton of Steeple Street, Providence, RI to manufacture jewelry and coin spoons. Webster left within a decade resulting in the formation of J. Gorham and Son in 1841. John Gorham assumed leadership of the company when his father departed in 1847. He led the phenomenal growth of Gorham Manufacturing Co. as the country's premier slver design company. He lost control of the company in 1875 due to personal bankruptcy. Gorham pioneered manufacturing and sales techniques during the 1800s and early 1900s. The company remained independent until sold to Textron in 1967. Textron sold the company to Dansk International Designs in 1989. Additional mergers and acquisitions led to Brown University's acquisition of the company archives. The RISD Museum of Art acquired the company's silver collection and the Fleet Library at RISD received the Gorham Design Library.
For a detailed history of the company please see the 2019 RISD Museum of Art exhibition catalogue Gorham Silver: Designing Brilliance, 1850-1970, editor, Elizabeth A. Williams.
Access & Use
Access to the collection:
The use of certain documents and collections may be restricted. Please consult the Archives staff for further details.
Use of the materials:
Permission to publish, reproduce, or quote from archival materials must be obtained in writing from the Archives. The researcher assumes full responsibility for use of material and for conformity to all applicable laws, including copyright.
Preferred citation:
Gorham Manufacturing Company records, Rhode Island School of Design Archives.
Contact information:
Rhode Island School of Design Archives
Fleet Library at RISD
2 College Street
Providence, RI 02903
Tel: 401-709-5922
Fax: 401-709-5932
email: risdarchives@risd.edu

Administrative Information
ABOUT THE COLLECTION
 
Acquisition:
In August of 2005, RISD was the recipient of a significant gift from Lenox, Inc. through the parent company Brown-Forman. The historic Gorham Design Library had left Rhode Island a number of years previously as a result of corporate mergers; at this time the company decided the material did belong in Rhode Island, and they donated the books (c. 1300 volumes) to the Library, designs and presentation drawings to the RIDS Museum of Art, and the Gorham company archives to Brown University.
ABOUT THE FINDING AID
 
Author:
Finding aid prepared by Rachael Juskuv.
Encoding:
Finding aid encoded by Rachael Juskuv 2012 July 20
Revisions:

2019 July 3

Revised by Douglas Doe
Descriptive rules:
Finding aid based on Describing Archives: A Content Standard (DACS)
Additional Information
Inventory
---
Series I. Catalogues
| | | | | |
| --- | --- | --- | --- | --- |
| Container | | Description | | Date |
Series II. Books
| | | | | |
| --- | --- | --- | --- | --- |
| Container | | Description | | Date |