Guide to the Bert Gallery Stephen W. Macomber Inventory book, circa 1987-2000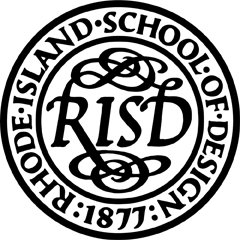 Rhode Island School of Design Archives
Fleet Library at RISD
2 College Street
Providence, RI 02903
Tel: 401-709-5922
Fax: 401-709-5932
email: risdarchives@risd.edu


Published in 2012
Collection Overview
| | |
| --- | --- |
| Title: | Bert Gallery Stephen W. Macomber Inventory book |
| Date range: | circa 1987-2000 |
| Creator: | Bert Gallery |
| Extent: | .5 linear feet |
| Abstract: | Stephen W. Macomber was a portrait, still life, and landscape painter. The Bert Gallery (Providence, RI) created an inventory book of photographs of his paintings identified by title, medium, size, and indication if sold and at what price. |
| Language of materials: | English |
| Repository: | Rhode Island School of Design Archives |
| Collection number: | Sp 5.0 |
Scope & content
The collection consists of an inventory book (6"x9") of fifty-nine bound photographs and fourteen individual photographs of Stephen W. Macomber's paintings identified by title, medium, size, and indication if sold and at what price. Labeled "Old Inventory List," the book was created by the Bert Gallery located in Providence, RI. The book is not dated, but four individual photographs are date stamped "'87 1 13" and one photograph has a label marked "Stephen Macomber: From the Region April-May 2000 Photographer: Erik Gould." Twelve of the fourteen individual photographs are duplicates of photographs found in the inventory book. Several photographs of identified paintings are missing from the collection.
Arrangement
There is no apparent order of the photographs in the inventory book.
Biographical note
Hugo Bert and Catherine Little Bert founded the Bert Gallery (Providence, RI) in 1985 to showcase Rhode Island artists. Catherine Little Bert became the sole owner in 1992 and expanded the gallery's focus to include regional contemporary artists.
The gallery represented local artist Stephen Wesley Macomber known for his still-life, portrait, and landscape paintings. Born in Westerly, MA 1889 November 15, Macomber attended Rhode Island School of Design, 1907-1913 receiving a certificate in 1912 and diploma in 1913 for Freehand Drawing and Painting. He began his teaching career at RISD as a part-time assistant to Freehand Drawing and Painting instructor William Cushing Loring, 1913-1915. He also taught English at Classical High School, Providence, RI. His work was included in the Art Institute of Chicago's 1913 Exhibition of American Paintings and Sculpture. Macomber served with the 77th Field Artillery, 4th Division during World War One and stayed in Paris after the war to attend the Academie Julian in 1919.
Macomber returned to the United States sometime during the 1920s and in 1927 married Helen Johnson of North Stonington, CT. He returned to RISD in 1929 as an assistant to Wilfred I. Duphiney and Nancy C. Jones, both of the Freehand Drawing and Painting Department, beginning a 45 year teaching career at the school. He taught still life, action, and cast drawing during the 1930s and joined the Freshman Foundation Department in the 1940s where he taught drawing. He and RISD colleague Anna T. Carmody attended the Hans Hofmann School of Fine Arts during 1935 December taking a special course in the fugure. He retired in 1974 receiving the RISD Distinguished Alumnus Award. His work has been exhibited at the Providence Art Club, the Rhode Island School of Design Museum of Art, Mystic Art Association, the Bert Gallery, and other galleries. Macomber served on the Westerly (RI) Town Council during the 1940s and was elected to the Rhode Island State Senate for the 1949-1950 term. He died on 1983 April 7.
Access & Use
Access to the collection:
The use of certain documents and collections may be restricted. Please consult the Archives staff for further details.
Use of the materials:
Permission to publish, reproduce, or quote from archival materials must be obtained in writing from the Archives. The researcher assumes full responsibility for use of material and for conformity to all applicable laws, including copyright.
Preferred citation:
Bert Gallery Stephen W. Macomber Inventory book, Rhode Island School of Design Archives.
Contact information:
Rhode Island School of Design Archives
Fleet Library at RISD
2 College Street
Providence, RI 02903
Tel: 401-709-5922
Fax: 401-709-5932
email: risdarchives@risd.edu

Administrative Information
ABOUT THE COLLECTION
 
Acquisition:
Donated to the Rhode Island School of Design Archives in 2012 by Catherine Bert of the Bert Gallery, Providence, RI.
ABOUT THE FINDING AID
 
Author:
Finding aid prepared by Rachael Juskuv.
Encoding:
Finding aid encoded by Rachael Juskuv 2012 September 21
Revisions:

2013 July 3

Revised by Douglas Doe
Descriptive rules:
Finding aid based on Describing Archives: A Content Standard (DACS)
Additional Information
Inventory
---
Stephen W. Macomber Inventory book, circa 1987-2000.