Guide to the Ernst Studio Collection, circa 1909-1967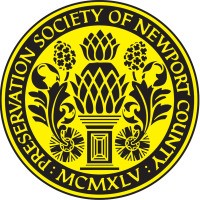 The Preservation Society of Newport County
424 Bellevue Avenue
Newport, RI 02840
Tel: 401-847-1000
KGarrett-Cox@newportmansions.org


Published in 2019
Collection Overview
| | |
| --- | --- |
| Title: | The Ernst Studio Collection |
| Date range: | circa 1909-1967 |
| Creator: | Alphonsine Thout Ernst |
| Extent: | 5 Hollinger Boxes; 5 Oversized Boxes |
| Abstract: | The Ernst Studio Collection is comprised of photographs taken by Ernst Studio between 1909 and 1967. The materials photographed include portraits of Newport residents and local events of all sorts. Also included are images of various Newport estates and landmarks, as well as sailing vessels and Newport Harbor. |
| Language of materials: | English |
| Repository: | The Preservation Society of Newport County |
| Collection number: | PSNCA.H.013 |
Scope & content
The Ernst Studio Collection is comprised of over 600 photographs of Newport, taken by members of the Ernst Family, while operating Ernst Studio. The Ernst Studio operated in Newport between 1909 and 1965, and was located at 126 Bellevue Avenue. The collection includes images of Newport residents, estates, weddings, high school graduating classes, the police and fire departments, religious orders, coastal scenery, hurricane damage, and sailboats. The Preservation Society acquired this collection of photographs in order to preserve a visual record of Newport's citizens, buildings, and scenery.
This collection has been fully digitized and is available for viewing online at newportalri.org
Arrangement
This collection is arranged in 10 boxes, with all effort kept to maintain the order which the curator adopted upon purchase. The collection was not split into series.
Access & Use
Access to the collection:
The collection is open to the public, and there are no restrictions on access. However, the collection can only be seen by scheduled appointment.
Use of the materials:
All researchers seeking to publish materials from the collections of the PSNC Archives and Special Collections are requested to contact the archivist, prior to reproducing, quoting, or otherwise publishing any portion or extract from this collection. Although the Preservation Society has physical ownership of the collection and the materials contained therein, it does not claim copyright ownership. It is up to the researcher to determine the owners of the copyright and to obtain any necessary permission from them.
Preferred citation:
"The Preservation Society of Newport County"
Contact information:
The Preservation Society of Newport County
424 Bellevue Avenue
Newport, RI 02840
Tel: 401-847-1000
KGarrett-Cox@newportmansions.org

Administrative Information
| | |
| --- | --- |
| ABOUT THE COLLECTION |   |
| Acquisition: | This collection was purchased at auction in 2000. |
| | |
| | |
| ABOUT THE FINDING AID |   |
| Author: | Finding aid written and encoded by Kate McNally, Digitization Archivist. |
| Encoding: | This finding aid was encoded using Oxygen XML Editor, 2019 |
| Descriptive rules: | Finding aid based on Describing Archives: A Content Standard(DACS). |
Additional Information
Inventory
---
Box 1, Folder 1
Photograph of People in Automobile
Accession Number: PSNCA.H.013.1

circa 1910 - 1915
Box 1, Folder 1
Photograph of Group Beside a Pool
Accession Number: PSNCA.H.013.2

circa 1935 - 1940
Box 1, Folder 1
Photograph of a Yachtsman at the Helm
Accession Number: PSNCA.H.013.3

circa 1930 - 1935
Box 1, Folder 1
Photograph of Woman and Children Outdoors
Accession Number: PSNCA.H.013.4

circa 1909 - 1967
Box 1, Folder 1
Photograph of People Picnicking
Accession Number: PSNCA.H.013.5

circa 1935 - 1940
Box 1, Folder 1
Photograph of Adults and Child outdoors
Accession Number: PSNCA.H.013.6

circa 1930
Box 1, Folder 1
Photograph of Adults and Child Outdoors
Accession Number: PSNCA.H.013.7

circa 1930
Box 1, Folder 1
Photograph of Three People with a Dog
Accession Number: PSNCA.H.013.8

circa 1909 - 1967
Box 1, Folder 1
Photograph of Four People Seated Outdoors
Accession Number: PSNCA.H.013.9

circa 1909 - 1967
Box 1, Folder 1
Photograph of Guests in Lawn Chairs at Brent Lodge
Accession Number: PSNCA.H.013.10

circa 1909 - 1967
Box 1, Folder 1
Photograph of the Governors of the Clambake Club
Accession Number: PSNCA.H.013.11

circa 1909 - 1967
Box 1, Folder 1
Photograph of Guests at Brent Lodge
Accession Number: PSNCA.H.013.12

circa 1909 - 1967
Box 1, Folder 1
Photograph of a Group at Bailey's Beach
Accession Number: PSNCA.H.013.13

circa 1935
Box 1, Folder 1
Photograph of a Costume Parade at Bailey's Beach
Accession Number: PSNCA.H.013.14

circa 1930
Box 1, Folder 1
Photograph of Two Women Outside Bailey's Beach Rotunda
Accession Number: PSNCA.H.013.15

circa 1935
Box 1, Folder 1
Photograph of a Pair Wearing Coats on the Beach
Accession Number: PSNCA.H.013.16

circa 1935
Box 1, Folder 1
Photograph of the Duke and Duchess of Windsor in Palm Beach
Accession Number: PSNCA.H.013.17

circa 1941
Box 1, Folder 1
Photograph of Family Outside a House
Accession Number: PSNCA.H.013.18

circa 1909 - 1967
Box 1, Folder 1
Postcard Image of the Newport Casino Symphony Orchestra
Accession Number: PSNCA.H.013.19

circa 1909 - 1967
Box 1, Folder 1
Postcard Image of a U.S. Naval Marching Band on Bellevue Avenue
Accession Number: PSNCA.H.013.20

circa 1909 - 1967
Box 1, Folder 1
Photograph of the Courtyard at Newport Casino
Accession Number: PSNCA.H.013.21

circa 1909 - 1967
Box 1, Folder 1
Photograph of Mr. and Mrs. Spencer Outside Althorpe
Accession Number: PSNCA.H.013.22

circa 1909 - 1967
Box 1, Folder 1
Photograph of Two Men Wearing Knickerbockers
Accession Number: PSNCA.H.013.23

circa 1909 - 1967
Box 1, Folder 2
Portrait Photograph of Young Girl
Accession Number: PSNCA.H.013.24

circa 1909 - 1967
Box 1, Folder 2
Portrait Photograph of Young Woman
Accession Number: PSNCA.H.013.25

circa 1909 - 1967
Box 1, Folder 2
Portrait Photograph of Mr. Powell, Playwright
Accession Number: PSNCA.H.013.26

circa 1935 - 1940
Box 1, Folder 2
Portrait Photograph of Woman in Formal Dress
Accession Number: PSNCA.H.013.27

circa 1909 - 1967
Box 1, Folder 2
Portrait Photograph of a Young Woman
Accession Number: PSNCA.H.013.28

circa 1909 - 1967
Box 1, Folder 2
Portrait Photograph of Mrs. Henry Phelps
Accession Number: PSNCA.H.013.29

circa 1909 - 1967
Box 1, Folder 2
Portrait Photograph of Mr. Henry James
Accession Number: PSNCA.H.013.30

circa 1909 - 1967
Box 1, Folder 2
Portrait Photograph of a Woman
Accession Number: PSNCA.H.013.31

circa 1909 - 1967
Box 1, Folder 2
Portrait Photograph of a Man
Accession Number: PSNCA.H.013.32

circa 1909 - 1967
Box 1, Folder 2
Portrait Photograph of a Man
Accession Number: 2PSNCA.H.013.33

circa 1909 - 1967
Box 1, Folder 2
Portrait Photograph of Mrs. Harold Brown
Accession Number: PSNCA.H.013.34

circa 1909 - 1967
Box 1, Folder 2
Photograph of Serge Obolensky at Bailey's Beach
Accession Number: PSNCA.H.013.35

circa 1948
Box 1, Folder 2
Photograph of a Man Holding a Cat
Accession Number: PSNCA.H.013.36

circa 1909 - 1967
Box 1, Folder 2
Photograph of Esther Lanning in Eighteenth Century Costume
Accession Number: PSNCA.H.013.37

circa 1909 - 1967
Box 1, Folder 2
Photograph of a Young Girl in Asian Costume
Accession Number: PSNCA.H.013.38

circa 1909 - 1967
Box 1, Folder 2
Portrait Photograph of Mrs. Lorillard Spencer
Accession Number: PSNCA.H.013.39

circa 1909 - 1967
Box 1, Folder 2
Portrait Photograph of a Woman
Accession Number: PSNCA.H.013.40

circa1909 - 1967
Box 1, Folder 3
Portrait Photograph of a Young Woman
Accession Number: PSNCA.H.013.41

circa 1909 - 1967
Box 1, Folder 3
Portrait Photograph of Edmund Maurice Burke Roche, Baron Fermoy
Accession Number: PSNCA.H.013.42

circa 1935
Box 1, Folder 3
Portrait Photograph of a Man in Military Formal Dress
Accession Number: PSNCA.H.013.43

circa 1909 - 1967
Box 1, Folder 3
Portrait Photograph of Norman Whitehouse
Accession Number: PSNCA.H.013.44

circa 1909 - 1967
Box 1, Folder 3
Portrait Photograph of Nadine Pepys
Accession Number: PSNCA.H.013.45

circa 1909 - 1967
Box 1, Folder 3
Portrait Photograph of a Young Girl with a Stuffed Dog
Accession Number: PSNCA.H.013.46

circa 1909 - 1967
Box 1, Folder 3
Photograph of Miss Williams
Accession Number: PSNCA.H.013.47

circa 1909 - 1967
Box 1, Folder 3
Portrait Photograph of Katherine Cortazzo
Accession Number: PSNCA.H.013.48

circa 1925 - 1930
Box 1, Folder 3
Portrait Photograph of Mrs. Arthur Curtiss James
Accession Number: PSNCA.H.013.49

circa 1909 - 1967
Box 1, Folder 3
Portrait Photograph of an Older Woman
Accession Number: PSNCA.H.013.50

circa 1909 - 1967
Box 1, Folder 3
Portrait Photograph of a Man
Accession Number: PSNCA.H.013.51

circa 1930 - 1935
Box 1, Folder 3
Photograph of a Man in Eighteenth Century Military Costume
Accession Number: PSNCA.H.013.52

circa 1909 - 1967
Box 1, Folder 4
Portrait Photograph of a Young Woman
Accession Number: PSNCA.H.013.53

circa 1909 - 1967
Box 1, Folder 4
Portrait Photograph of a Woman
Accession Number: PSNCA.H.013.54

circa 1909 - 1967
Box 1, Folder 4
Portrait Photograph of Mary "Minnie" Stevens, Lady Paget
Accession Number: PSNCA.H.013.55

circa 1915 - 1920
Box 1, Folder 4
Portrait Photograph of Henry Osborne Havemeyer
Accession Number: PSNCA.H.013.56

circa 1909 - 1967
Box 1, Folder 4
Portrait Photograph of Mr. Clinton Ledyard Blair
Accession Number: PSNCA.H.013.57

circa 1930 - 1940
Box 1, Folder 4
Portrait Photograph of Joseph Donon, Chef
Accession Number: PSNCA.H.013.58

circa 1909 - 1967
Box 1, Folder 4
Portrait Photograph of a Woman
Accession Number: PSNCA.H.013.59

circa 1909 - 1967
Box 1, Folder 4
Portrait Photograph of Mrs. Arthur Curtiss James
Accession Number: PSNCA.H.013.60

circa 1909 - 1967
Box 1, Folder 4
Portrait Photograph of a Young Woman
Accession Number: PSNCA.H.013.61

circa 1909 - 1967
Box 1, Folder 4
Portrait Photograph of an Older Man
Accession Number: PSNCA.H.013.62

circa 1909 - 1967
Box 1, Folder 4
Portrait Photograph of a Christian Brother
Accession Number: PSNCA.H.013.63

circa 1909 - 1967
Box 1, Folder 4
Portrait Photograph of an Older Man
Accession Number: PSNCA.H.013.64

circa 1909 - 1967
Box 1, Folder 4
Portrait Photograph of Admiral Harry E. Yarnell and a Woman
Accession Number: PSNCA.H.013.65

circa 1909 - 1967
Box 1, Folder 4
Portrait Photograph of an Older Woman
Accession Number: PSNCA.H.013.66

circa 1920
Box 1, Folder 4
Photograph of a Man
Accession Number: PSNCA.H.013.67

circa 1909 - 1967
Box 1, Folder 4
Portrait Photograph of a Man
Accession Number: PSNCA.H.013.68

circa 1909 - 1967
Box 1, Folder 4
Photograph of Mrs. Charles Frederick Hoffman, Jr. in the Garden at Armsea Hall
Accession Number: PSNCA.H.013.69

circa 1909 - 1967
Box 1, Folder 4
Photograph of Mr. Norman Whitehouse
Accession Number: PSNCA.H.013.70

circa 1909 - 1967
Box 1, Folder 4
Photograph of a Woman in a Garden
Accession Number: PSNCA.H.013.71

circa 1909 - 1967
Box 1, Folder 5
Photograph of a Woman in a Garden
Accession Number: PSNCA.H.013.72

circa 1909 - 1967
Box 1, Folder 5
Portrait Photograph of Hellen Roland
Accession Number: PSNCA.H.013.73

circa 1909 - 1967
Box 1, Folder 5
Photograph of a Young Woman in Costume
Accession Number: PSNCA.H.013.74

circa 1909 - 1967
Box 1, Folder 5
Portrait Photograph of a Young Woman
Accession Number: PSNCA.H.013.75

circa 1909 - 1967
Box 1, Folder 5
Portrait Photograph of an Older Woman
Accession Number: PSNCA.H.013.76

circa 1909 - 1967
Box 1, Folder 5
Photograph of a Man in Eighteenth-Century Costume
Accession Number: PSNCA.H.013.77

circa 1909 - 1967
Box 1, Folder 5
Photograph of a Woman in Medieval Costume
Accession Number: PSNCA.H.013.78

circa 1909 - 1967
Box 1, Folder 5
Portrait Photograph of a Young Boy
Accession Number: PSNCA.H.013.79

circa 1909 - 1967
Box 1, Folder 5
Portrait Photograph of a Young Girl in Dutch Costume
Accession Number: PSNCA.H.013.80

circa 1909 - 1967
Box 1, Folder 5
Photograph of a Woman in a Garden
Accession Number: PSNCA.H.013.81

circa 1909 - 1967
Box 1, Folder 5
Photograph of a Child in a Kimono
Accession Number: PSNCA.H.013.82

circa 1909 - 1967
Box 1, Folder 6
Photograph of Admiral William Banks Caperton and a Friend
Accession Number: PSNCA.H.013.83

circa 1909 - 1941
Box 1, Folder 6
Photograph of Members of the Hammond Family
Accession Number: PSNCA.H.013.84

circa 1909 - 1967
Box 1, Folder 6
Photograph of a Family
Accession Number: PSNCA.H.013.85

circa 1909 - 1967
Box 1, Folder 6
Portrait Photograph of Margaret "Daisy" Post Van Alen and Her Children
Accession Number: PSNCA.H.013.86

circa 1909 - 1967
Box 1, Folder 6
Photograph of Margaret "Daisy" Post Van Alen and Her Children
Accession Number: PSNCA.H.013.87

circa 1909 - 1967
Box 1, Folder 6
Photograph of a Man and Two Young Boys
Accession Number: PSNCA.H.013.88

circa 1909 - 1967
Box 1, Folder 6
Portrait Photograph of Three Young Men
Accession Number: PSNCA.H.013.89

circa 1909 - 1967
Box 1, Folder 6
Photograph of Mrs. Borland and Son
Accession Number: PSNCA.H.013.90

circa 1930
Box 1, Folder 6
Photograph of a Woman and Child
Accession Number: PSNCA.H.013.91

circa 1909 - 1967
Box 1, Folder 6
Photograph of a Family
Accession Number: PSNCA.H.013.92

circa 1909 - 1967
Box 1, Folder 7
Photograph of a Group with a Dog
Accession Number: PSNCA.H.013.93

circa 1909 - 1967
Box 1, Folder 7
Photograph of a Group with a Nun
Accession Number: PSNCA.H.013.94

circa 1920
Box 1, Folder 7
Photograph of a Group of Caddies from the Newport Country Club
Accession Number: PSNCA.H.013.95

circa 1909 - 1967
Box 1, Folder 7
Photograph of a Group of Members from the Coaching Club of America and W.H. Vanderbilt III
Accession Number: PSNCA.H.013.96

circa 1886
Box 1, Folder 7
Photograph of a Man and Woman Walking
Accession Number: PSNCA.H.013.97

circa 1909 - 1967
Box 1, Folder 7
Photograph of a Woman in a Wheelchair Entering a Car
Accession Number: PSNCA.H.013.98

circa 1909 - 1967
Box 1, Folder 7
Photograph of a Lawn Party at Brent Lodge
Accession Number: PSNCA.H.013.99

circa 1909 - 1967
Box 1, Folder 7
Photograph of Mrs. William DeForest Manice and her Daughter at the Swiss Village
Accession Number: PSNCA.H.013.100

circa 1930
Box 1, Folder 7
Photograph of Naval Mixer at Elks Club, Newport
Accession Number: PSNCA.H.013.101

circa 1909 - 1967
Box 1, Folder 8
Photograph of a Group of Males on a Ship
Accession Number: PSNCA.H.013.102

circa 1909 - 1967
Box 1, Folder 8
Photograph of a Group of Children and Adults
Accession Number: PSNCA.H.013.103

circa1909 - 1967
Box 1, Folder 8
Photograph of a Group of Males on a Ship
Accession Number: PSNCA.H.013.105

circa 1909 - 1967
Box 1, Folder 8
Photograph of a Woman with Two Children
Accession Number: PSNCA.H.013.106

circa 1890 - 1967
Box 1, Folder 8
Photograph of Ladies and Gentlemen in Matching Dress
Accession Number: PSNCA.H.013.107

circa 1909 - 1967
Box 1, Folder 8
Photograph of Mr. and Mrs. Van Alen in the Riviera
Accession Number: PSNCA.H.013.108

circa 1909 - 1921
Box 1, Folder 8
Photograph of Mr. and Mrs. Louis Bruguiere on a Chaise Lounge
Accession Number: PSNCA.H.013.109

circa 1948 - 1952
Box 1, Folder 8
Portrait Photograph of Reginald and Alfred Vanderbilt
Accession Number: PSNCA.H.013.110

circa 1895 - 1967
Box 1, Folder 8
Photograph of the Newport Casino Orchestra
Accession Number: PSNCA.H.013.111

circa 1909 - 1967
Box 1, Folder 9
Photograph of Oil Portrait of a Woman and Child
Accession Number: PSNCA.H.013.112

circa 1909 - 1967
Box 1, Folder 9
Photograph of Oil Portrait of Rev. James Galvin
Accession Number: PSNCA.H.013.113

circa 1909 - 1967
Box 1, Folder 9
Photograph of an Oil Portrait of Two Children
Accession Number: PSNCA.H.013.114

circa 1909 - 1967
Box 1, Folder 9
Photograph of an Oil Portrait of a Woman
Accession Number: PSNCA.H.013.115

circa 1940
Box 1, Folder 9
Photograph of an Oil Portrait of a Man
Accession Number: PSNCA.H.013.116

circa 1909 - 1967
Box 1, Folder 9
Photograph of a Daguerreotype of a Civil War Colonel
Accession Number: PSNCA.H.013.117

circa 1909 - 1967
Box 1, Folder 10
Portrait Photograph of a Young Woman
Accession Number: PSNCA.H.013.118

circa 1909 - 1967
Box 1, Folder 10
Photograph of Original Charcoal Portrait
Accession Number: PSNCA.H.013.119

circa 1939
Box 1, Folder 10
Photograph of Portrait by Léon Bonnat
Accession Number: PSNCA.H.013.120

circa 1947
Box 1, Folder 10
Photograph of an Oil Portrait of William P. Clarke
Accession Number: PSNCA.H.013.121

circa 1909 - 1967
Box 1, Folder 10
Photograph of an Oil Portrait of William P. Clarke
Accession Number: PSNCA.H.013.122

circa 1909 - 1967
Box 1, Folder 10
Photograph of an Oil Portrait of a Little Girl
Accession Number: PSNCA.H.013.123

circa 1909 - 1967
Box 1, Folder 10
Photograph of an Oil Portrait of a Little Girl
Accession Number: PSNCA.H.013.124

circa 1909 - 1967
Box 1, Folder 10
Photograph of an Oil Portrait of David U. Warren with a Dog
Accession Number: PSNCA.H.013.125

circa 1937
Box 1, Folder 10
Photograph of an Oil Portrait of David U. Warren with a Dog
Accession Number: PSNCA.H.013.126

circa 1937
Box 1, Folder 11
Photograph of an Original Oil Painting of an Older Man
Accession Number: PSNCA.H.013.127

circa 1909 - 1967
Box 1, Folder 11
Photograph of a Miniature Portrait of Mr. Gibson and his Dog
Accession Number: PSNCA.H.013.128

circa 1916 - 1918
Box 1, Folder 11
Photograph of an Oil Painting of a Young Girl
Accession Number: PSNCA.H.013.129

circa 1932
Box 1, Folder 11
Photograph of an Oil Painting of a Man
Accession Number: PSNCA.H.013.130

circa 1909 - 1967
Box 1, Folder 11
Photograph of an Oil Painting of a Young Woman
Accession Number: PSNCA.H.013.131

circa 1909 - 1967
Box 1, Folder 11
Photograph of an Oil Painting of a Woman and Child
Accession Number: PSNCA.H.013.132

circa 1909 - 1967
Box 1, Folder 11
Portrait Photograph of a Young Woman
Accession Number: PSNCA.H.013.133

circa 1909 - 1967
Box 1, Folder 11
Portrait Photograph of an Older Woman
Accession Number: PSNCA.H.013.134

circa 1909 - 1967
Box 1, Folder 11
Photograph of an Oil Portrait of a Woman with a Dog
Accession Number: PSNCA.H.013.135

circa 1909 - 1967
Box 1, Folder 11
Photograph of an Oil Painting of Mrs. Ledyard Blair
Accession Number: PSNCA.H.013.136

circa 1909 - 1967
Box 1, Folder 12
Photograph of a Drawing of an Infant
Accession Number: PSNCA.H.013.137

circa 1909 - 1967
Box 1, Folder 12
Photograph of a Drawing of a Smiling Toddler
Accession Number: PSNCA.H.013.138

circa 1940
Box 1, Folder 12
Photograph of a Drawing of an Infant
Accession Number: PSNCA.H.013.139

circa 1944
Box 1, Folder 12
Photograph of an Oil Painting of a Man in Uniform
Accession Number: PSNCA.H.013.140

circa 1909 - 1967
Box 1, Folder 12
Photograph of an Oil Painting of Mrs. Bergeron
Accession Number: PSNCA.H.013.141

circa 1909 - 1967
Box 1, Folder 12
Photograph of an Oil Painting of Mr. Bergeron
Accession Number: PSNCA.H.013.142

circa 1909 - 1967
Box 1, Folder 12
Photograph of a Watercolor Painting of the Cliff Walk, Newport, R.I.
Accession Number: PSNCA.H.013.143

circa 1909 - 1967
Box 1, Folder 12
Photograph of an Oil Painting Entitled "Paper Flowers"
Accession Number: PSNCA.H.013.144

circa 1940
Box 1, Folder 12
Program from the United Baptist Church, Newport, R.I.
Accession Number: PSNCA.H.013.145

1956 May 27
Box 1, Folder 12
Photograph of a Pencil Drawing of United Baptist Church, Newport, R.I.
Accession Number: PSNCA.H.013.146

circa 1956
Box 1, Folder 13
Photograph of a Miniature Painting of Ensign Keith Kane
Accession Number: PSNCA.H.013.147

circa 1909 - 1967
Box 1, Folder 13
Photograph of an Original Miniature Painting of Mr. Kane
Accession Number: PSNCA.H.013.148

circa 1909 - 1967
Box 1, Folder 13
Photograph of Miniature Painting of Mr. Kenneth Shaw Safe
Accession Number: PSNCA.H.013.149

circa 1909 - 1967
Box 1, Folder 13
Photograph of a Miniature Painting of a Woman
Accession Number: PSNCA.H.013.150

circa 1920s
Box 1, Folder 13
Photograph of a Drawing of an Older Man
Accession Number: PSNCA.H.013.151

circa 1909 - 1967
Box 1, Folder 13
Photograph of a Miniature Painting of a Woman
Accession Number: PSNCA.H.013.152

circa 1909 - 1967
Box 1, Folder 13
Photograph of a Miniature Painting of a Woman
Accession Number: PSNCA.H.013.153

circa 1920s
Box 1, Folder 13
Photograph of a Miniature Painting of a Woman
Accession Number: PSNCA.H.013.154

circa 1920s
Box 1, Folder 13
Photograph of a Miniature Painting of Mrs. Thomas Hart
Accession Number: PSNCA.H.013.155

circa 1909 - 1967
Box 1, Folder 13
Photograph of a Miniature Painting of Mrs. Thomas Hart
Accession Number: PSNCA.H.013.156

circa 1909 - 1967
Box 1, Folder 13
Photograph of a Miniature Painting of Mrs. Lorillard Spencer in Colonial Dress
Accession Number: PSNCA.H.013.157

circa 1909 - 1967
Box 1, Folder 13
Photograph of a Miniature Painting of Mrs. Lorillard Spencer in Colonial Dress
Accession Number: PSNCA.H.013.158

circa 1909 - 1967
Box 1, Folder 13
Photograph of a Miniature Painting of Mrs. Rhinelander
Accession Number: PSNCA.H.013.159

circa 1909 - 1967
Box 1, Folder 13
Photograph of a Miniature Painting of Mrs. Rhinelander
Accession Number: PSNCA.H.013.160

circa 1909 - 1967
Box 1, Folder 14
Portrait Photograph of a Young Woman
Accession Number: PSNCA.H.013.161

circa 1926
Box 1, Folder 14
Photograph of a Miniature Painting of a Young Woman
Accession Number: PSNCA.H.013.162

circa 1926
Box 1, Folder 14
Photograph of a Miniature Painting of Miss Mary Stevens
Accession Number: PSNCA.H.013.163

circa 1909 - 1967
Box 1, Folder 14
Photograph of a Miniature Painting of Miss Mary Stevens
Accession Number: PSNCA.H.013.164

circa 1909 - 1967
Box 1, Folder 14
Photograph of a Miniature Painting of a Young Woman
Accession Number: PSNCA.H.013.165

circa 1909 - 1967
Box 1, Folder 14
Photograph of a Miniature Painting of a Young Woman
Accession Number: PSNCA.H.013.166

circa 1909 - 1967
Box 1, Folder 14
Photograph of a Miniature Painting of a Young Woman
Accession Number: PSNCA.H.013.167

circa 1909 - 1967
Box 1, Folder 14
Photograph of a Miniature Painting of a Woman
Accession Number: PSNCA.H.013.168

circa 1909 - 1967
Box 1, Folder 14
Photograph of a Miniature Painting of Admiral Wells in Military Uniform
Accession Number: PSNCA.H.013.169

circa 1909 - 1967
Box 1, Folder 14
Photograph of a Miniature Painting of a Man
Accession Number: PSNCA.H.013.170

circa 1909 - 1967
Box 1, Folder 14
Photograph of a Miniature Painting of an Older Woman
Accession Number: PSNCA.H.013.171

circa 1909 - 1967
Box 1, Folder 14
Photograph of a Miniature Painting of Mrs. Alexander Pratt
Accession Number: PSNCA.H.013.172

circa 1909 - 1967
Box 1, Folder 14
Photograph of a Painting of a Man
Accession Number: PSNCA.H.013.173

circa 1909 - 1967
Box 1, Folder 14
Photograph of a Miniature Painting of Mrs. Alexander Pratt
Accession Number: PSNCA.H.013.174

circa 1909 - 1967
Box 1, Folder 14
Portrait Photograph of a Woman
Accession Number: PSNCA.H.013.175

circa 1909 - 1967
Box 1, Folder 14
Photograph of a Miniature Painting of a Woman in Profile
Accession Number: PSNCA.H.013.176

circa 1909 - 1967
Box 1, Folder 14
Photograph of a Miniature Painting of Mrs. Borland and her Son
Accession Number: PSNCA.H.013.177

circa 1909 - 1967
Box 1, Folder 14
Photograph of a Miniature Painting of Mrs. Borland and her Son
Accession Number: PSNCA.H.013.178

circa 1909 - 1967
Box 1, Folder 14
Photograph of a Miniature Painting of a Woman
Accession Number: PSNCA.H.013.179

circa 1909 - 1967
Box 1, Folder 14
Photograph of a Miniature Painting of a Woman
Accession Number: PSNCA.H.013.180

circa 1909 - 1967
Box 1, Folder 15
Photograph of a Miniature Painting of a Young Boy
Accession Number: PSNCA.H.013.181

circa 1909 - 1967
Box 1, Folder 15
Photograph of a Miniature Painting of a Young Boy
Accession Number: PSNCA.H.013.182

circa 1909 - 1967
Box 1, Folder 15
Photograph of a Miniature Painting of a Young Girl
Accession Number: PSNCA.H.013.183

circa 1909 - 1925
Box 1, Folder 15
Photograph of a Miniature Painting of a Young Girl
Accession Number: PSNCA.H.013.184

circa 1909 - 1967
Box 1, Folder 15
Photograph of a Miniature Painting of Cynthia Pratt
Accession Number: PSNCA.H.013.185

circa 1909 - 1967
Box 1, Folder 15
Photograph of a Miniature Painting of Cynthia Pratt
Accession Number: PSNCA.H.013.186

circa 1909 - 1967
Box 1, Folder 15
Photograph of a Miniature Painting of a Young Girl
Accession Number: PSNCA.H.013.187

circa 1909 - 1967
Box 1, Folder 15
Photograph of a Miniature Painting of a Young Girl
Accession Number: PSNCA.H.013.188

circa 1909 - 1967
Box 1, Folder 15
Photograph of a Miniature Painting of Rose Winslow as an Infant
Accession Number: PSNCA.H.013.189

circa 1909 - 1967
Box 1, Folder 15
Photograph of Two Miniature Paintings of the Winslow Children
Accession Number: PSNCA.H.013.190

circa 1909 - 1967
Box 1, Folder 15
Photograph of a Miniature Painting of a Young Girl
Accession Number: PSNCA.H.013.191

circa 1909 - 1967
Box 1, Folder 15
Photograph of a Miniature Painting of a Young Girl
Accession Number: PSNCA.H.013.192

circa 1909 - 1967
Box 1, Folder 15
Photograph of a Young Boy Holding a Flower
Accession Number: PSNCA.H.013.193

circa 1909 - 1967
Box 1, Folder 15
Portrait Photograph of a Young Adelaide Whitehouse Millar
Accession Number: PSNCA.H.013.194

circa 1909 - 1967
Box 1, Folder 15
Photograph of a Miniature Painting of Roland Dickson
Accession Number: PSNCA.H.013.195

circa 1909 - 1967
Box 1, Folder 16
Portrait Photograph of John Nicholas Brown II
Accession Number: PSNCA.H.013.196

circa 1930 - 1940
Box 1, Folder 16
Portrait Photograph of a Young John Nicholas Brown II
Accession Number: PSNCA.H.013.197

circa 1920 - 1925
Box 1, Folder 16
Portrait Photograph of a Woman
Accession Number: PSNCA.H.013.198

circa 1909 - 1967
Box 1, Folder 16
Portrait Photograph of a Young Woman
Accession Number: PSNCA.H.013.199

circa 1909 - 1967
Box 1, Folder 16
Portrait Photograph of a Bride
Accession Number: PSNCA.H.013.200

circa 1909 - 1967
Box 1, Folder 16
Portrait Photograph of a Woman
Accession Number: PSNCA.H.013.201

circa 1930 - 1935
Box 1, Folder 17
Photograph of Mrs. Arthur Curtiss James Riding in a Carriage
Accession Number: PSNCA.H.013.202

circa 1909 - 1967
Box 1, Folder 17
Portrait Photograph of an Older Man
Accession Number: PSNCA.H.013.203

circa 1909 - 1967
Box 1, Folder 17
Portrait Photograph of William Fitzhugh Whitehouse
Accession Number: PSNCA.H.013.204

circa 1909 - 1967
Box 1, Folder 17
Photograph of Three People Standing with a Coach
Accession Number: PSNCA.H.013.205

circa 1910 - 1915
Box 1, Folder 17
Photograph of a Woman Dressed as Madame Liberté
Accession Number: PSNCA.H.013.206

circa 1909 - 1967
Box 1, Folder 17
Photograph of a Horse and Carriage in Silhouette
Accession Number: PSNCA.H.013.207

circa 1909 - 1967
Box 2, Folder 1
Portrait Photograph of a Couple on their Wedding Day
Accession Number: PSNCA.H.013.208

circa 1910 - 1915
Box 2, Folder 1
Photograph of a Bridal Party
Accession Number: PSNCA.H.013.209

circa 1920 - 1930
Box 2, Folder 1
Photograph of Blanche Leys in her Wedding Gown
Accession Number: PSNCA.H.013.210

circa 1909 - 1967
Box 2, Folder 1
Photograph of a Bridal Party in a Garden
Accession Number: PSNCA.H.013.211

circa 1920 - 1940
Box 2, Folder 1
Photograph of a Wedding Party
Accession Number: PSNCA.H.013.212

1910 June 28
Box 2, Folder 1
Photograph of Mr. and Mrs. Marion Eppley on their Wedding Day
Accession Number: PSNCA.H.013.213

circa 1910 - 1920
Box 2, Folder 1
Photograph of a Bride with the Hon. Herbert Pell
Accession Number: PSNCA.H.013.214

circa 1920 - 1930
Box 2, Folder 1
Photograph of a Wedding Party
Accession Number: PSNCA.H.013.215

circa 1909 - 1967
Box 2, Folder 1
Photograph of a Bride and Groom with their Flower Girl
Accession Number: PSNCA.H.013.216

circa 1909 - 1967
Box 2, Folder 2
Photograph of a Bride and Groom and a Third Man
Accession Number: PSNCA.H.013.217

circa 1916 - 1918
Box 2, Folder 2
Photograph of a Bride and Groom
Accession Number: PSNCA.H.013.218

circa 1916 - 1918
Box 2, Folder 2
Photograph of a Bride and Groom
Accession Number: PSNCA.H.013.219

circa 1916 - 1918
Box 2, Folder 2
Portrait Photograph of a Lieutenant Commander in Uniform
Accession Number: PSNCA.H.013.220

circa 1909 - 1967
Box 2, Folder 2
Portrait Photograph of a Young Man in Military Uniform
Accession Number: PSNCA.H.013.221

circa 1916 - 1918
Box 2, Folder 2
Portrait Photograph of a Young Man in Military Uniform
Accession Number: PSNCA.H.013.222

circa 1917 - 1918
Box 2, Folder 2
Portrait Photograph of George H. Warren, Jr. in Military Uniform
Accession Number: PSNCA.H.013.223

circa 1916 - 1918
Box 2, Folder 2
Portrait Photograph of George Henry Warren, Jr. in Military Uniform
Accession Number: PSNCA.H.013.224

circa 1916 - 1918
Box 2, Folder 3
Photograph of Officer Sweeney of the Newport Police Department with a Motorcycle
Accession Number: PSNCA.H.013.225

circa 1909 - 1967
Box 2, Folder 3
Portrait Photograph of Captain Garnett of the Newport Police Department
Accession Number: PSNCA.H.013.226

circa 1909 - 1967
Box 2, Folder 3
Group Photograph of Newport Police Officers outside the Police Station
Accession Number: PSNCA.H.013.227

circa 1910 - 1925
Box 2, Folder 3
Portrait Photograph of Chief Crowley of the Newport Police Department
Accession Number: PSNCA.H.013.228

circa 1909 - 1967
Box 2, Folder 4
Photograph of a Rogers High School Basketball Team
Accession Number: PSNCA.H.013.229

circa 1912 - 1913
Box 2, Folder 4
Photograph of a Rogers High School Basketball Team
Accession Number: PSNCA.H.013.230

circa 1920 - 1921
Box 2, Folder 4
Photograph of a Rogers High School Basketball Team
Accession Number: PSNCA.H.013.231

circa 1920 - 1921
Box 2, Folder 4
Photograph of a Rogers High School Basketball Team
Accession Number: PSNCA.H.013.232

circa 1916 - 1917
Box 2, Folder 4
Photograph of a Rogers High School Basketball Team
Accession Number: PSNCA.H.013.233

circa 1916 - 1917
Box 2, Folder 4
Photograph of School Basketball Team
Accession Number: PSNCA.H.013.234

circa 1914 - 1915
Box 2, Folder 4
Photograph of a Rogers High School Basketball Team
Accession Number: PSNCA.H.013.235

circa 1912 - 1913
Box 2, Folder 5
Group Photograph of a Rogers High School Sports Team
Accession Number: PSNCA.H.013.236

circa 1920 - 1925
Box 2, Folder 5
Photograph of a Rogers High School Sports Team
Accession Number: PSNCA.H.013.237

circa 1920 - 1925
Box 2, Folder 5
Photograph of a Large Sports Team
Accession Number: PSNCA.H.013.238

circa 1909 - 1967
Box 2, Folder 5
Photograph of the Rogers High School Basketball Team
Accession Number: PSNCA.H.013.239

circa 1914
Box 2, Folder 5
Photograph of the Rogers High School Basketball Team
Accession Number: PSNCA.H.013.240

circa 1916 - 1917
Box 2, Folder 5
Photograph of the Rogers High School Basketball Team
Accession Number: PSNCA.H.013.241

circa 1916 - 1917
Box 2, Folder 5
Photograph of Four Men at a Tennis Tournament
Accession Number: PSNCA.H.013.242

circa 1940
Box 2, Folder 5
Photograph of Three Men at a Tennis Tournament
Accession Number: PSNCA.H.013.243

circa 1940
Box 2, Folder 6
Photograph of a Graduating Class from De La Salle Academy
Accession Number: PSNCA.H.013.244

circa 1928
Box 2, Folder 6
Photograph of a Graduating Class
Accession Number: PSNCA.H.013.245

circa 1909 - 1967
Box 2, Folder 6
Photograph of a Group of Men and Women
Accession Number: PSNCA.H.013.246

circa 1909 - 1967
Box 2, Folder 6
Photograph of the Newport Hospital's Nursing Class of 1913
Accession Number: PSNCA.H.013.247

circa 1913
Box 2, Folder 6
Photograph of the De La Salle Academy Class of 1948
Accession Number: PSNCA.H.013.248

circa 1948
Box 2, Folder 6
Photograph of a Group of Young Men and Women
Accession Number: PSNCA.H.013.249

circa 1912 - 1913
Box 2, Folder 7
Photograph of Mr. and Mrs. Roderick Terry at Linden Gate
Accession Number: PSNCA.H.013.250

circa 1909 - 1930
Box 2, Folder 7
Photograph of Mr. and Mrs. Roderick Terry at Linden Gate
Accession Number: PSNCA.H.013.251

circa 1909 - 1930
Box 2, Folder 7
Photograph of Mr. and Mrs. Roderick Terry at Linden Gate
Accession Number: PSNCA.H.013.252

circa 1909 - 1930
Box 2, Folder 7
Photograph of Mrs. Roderick Terry at Linden Gate
Accession Number: PSNCA.H.013.253

circa 1909 - 1930
Box 2, Folder 7
Photograph of Mr. Roderick Terry at Linden Gate
Accession Number: PSNCA.H.013.254

circa 1909 - 1930
Box 2, Folder 7
Photograph of the Interior of Linden Gate
Accession Number: PSNCA.H.013.255

circa 1909 - 1930
Box 2, Folder 7
Photograph of Linden Gate
Accession Number: PSNCA.H.013.256

circa 1909 - 1930
Box 2, Folder 7
Photograph of the Interior of Linden Gate
Accession Number: PSNCA.H.013.257

circa 1909 - 1930
Box 2, Folder 8
Portrait Photograph of a Reverend in a White Cowl
Accession Number: PSNCA.H.013.258

circa 1909 - 1967
Box 2, Folder 8
Portrait Photograph of a Clergyman
Accession Number: PSNCA.H.013.259

circa 1909 - 1967
Box 2, Folder 8
Photograph of a Painting of Rev. Jovite Chagnon
Accession Number: PSNCA.H.013.260

circa 1953
Box 2, Folder 8
Photograph of a Painting of Rev. Jovite Chagnon
Accession Number: PSNCA.H.013.261

circa 1953
Box 2, Folder 8
Photograph of a Painting of Rev. Jovite Chagnon
Accession Number: PSNCA.H.013.262

circa 1953
Box 2, Folder 8
Portrait Photograph of a Bishop
Accession Number: PSNCA.H.013.263

circa 1905
Box 2, Folder 8
Portrait Photograph of a Bishop
Accession Number: PSNCA.H.013.264

circa 1905
Box 2, Folder 9
Postcard Photograph of the Rochambeau Memorial Dedication Ceremony
Accession Number: PSNCA.H.013.265

circa 1934 - 1940
Box 2, Folder 9
Postcard Photograph of Marshal Philippe Petain at the Rochambeau Memorial Dedication
Accession Number: PSNCA.H.013.266

circa 1934 - 1940
Box 2, Folder 9
Postcard Photograph of Marshal Philippe Petain at the Rochambeau Memorial Dedication
Accession Number: PSNCA.H.013.267

circa 1934 - 1940
Box 2, Folder 9
Postcard Photograph of Marshal Philippe Petain at the Rochambeau Memorial Dedication
Accession Number: PSNCA.H.013.268

circa 1934 - 1940
Box 2, Folder 9
Postcard Photograph of Marshal Philippe Petain at Trinity Church
Accession Number: PSNCA.H.013.269

circa 1934 - 1940
Box 2, Folder 9
Postcard Photograph of Marshal Philippe Petain at the Rochambeau Memorial Dedication
Accession Number: PSNCA.H.013.270

circa 1934 - 1940
Box 2, Folder 9
Postcard Photograph of the Rochambeau Memorial
Accession Number: PSNCA.H.013.271

circa 1934 - 1940
Box 2, Folder 9
Photograph of Dignitaries at the Rochambeau Memorial Dedication
Accession Number: PSNCA.H.013.272

circa 1934 - 1940
Box 2, Folder 9
Photograph of Dignitaries at Trinity Church for the Rochambeau Memorial Dedication
Accession Number: PSNCA.H.013.273

circa 1934 - 1940
Box 2, Folder 10
Photograph of a Newport Landscape
Accession Number: PSNCA.H.013.274

circa 1909 - 1967
Box 2, Folder 10
Photograph of a Newport Landscape
Accession Number: PSNCA.H.013.275

circa 1909 - 1967
Box 2, Folder 10
Photograph of the Cliff Walk
Accession Number: PSNCA.H.013.276

circa 1909 - 1967
Box 2, Folder 10
Photograph of a Snowy Street
Accession Number: PSNCA.H.013.277

circa 1909 - 1967
Box 2, Folder 10
Postcard Photograph of Surf in Newport
Accession Number: PSNCA.H.013.278

circa 1909 - 1967
Box 2, Folder 10
Photograph of Mrs. Charles Frederick Hoffman, Jr. in the Garden at Armsea Hall
Accession Number: PSNCA.H.013.279

circa 1909 - 1967
Box 2, Folder 11
Photograph of the Garden at Mariemont
Accession Number: PSNCA.H.013.280

circa 1910 - 1920
Box 2, Folder 11
Photograph of the Garden at Mariemont
Accession Number: PSNCA.H.013.281

circa 1910 - 1920
Box 2, Folder 11
Photograph of the Naval War College Training Station in Newport
Accession Number: PSNCA.H.013.282

circa 1909 - 1967
Box 2, Folder 11
Photograph of the Old Stone Mill
Accession Number: PSNCA.H.013.283

circa 1930
Box 2, Folder 11
Photograph of a Snowy Bellevue Avenue
Accession Number: PSNCA.H.013.284

circa 1909 - 1967
Box 2, Folder 11
Photograph of a Snowy Bellevue Avenue
Accession Number: PSNCA.H.013.285

circa 1909 - 1967
Box 2, Folder 11
Photograph of the Mount Hope Bridge
Accession Number: PSNCA.H.013.286

circa 1930
Box 2, Folder 11
Photograph of the Mount Hope Bridge Under Construction
Accession Number: PSNCA.H.013.287

circa 1927 - 1929
Box 2, Folder 11
Postcard Photograph of the Entrance to the Cliff Walk
Accession Number: PSNCA.H.013.288

circa 1909 - 1967
Box 2, Folder 11
Photograph of a Snowy Estuary and Island
Accession Number: PSNCA.H.013.289

circa 1909 - 1967
Box 2, Folder 11
Photograph of the Windmill at Mariemont
Accession Number: PSNCA.H.013.290

circa 1910 - 1920
Box 2, Folder 11
Photograph of a Winter Landscape
Accession Number: PSNCA.H.013.291

circa 1909 - 1967
Box 2, Folder 11
Photograph of a Snowy Estuary and Island
Accession Number: PSNCA.H.013.292

circa 1909 - 1967
Box 2, Folder 11
Photograph of the Corner at Downing Street and Bellevue Avenue
Accession Number: PSNCA.H.013.293

circa 1920
Box 2, Folder 11
Photograph of the Mount Hope Bridge Under Construction
Accession Number: PSNCA.H.013.294

circa 1927 - 1929
Box 2, Folder 11
Photograph of the Garden at Mariemont
Accession Number: PSNCA.H.013.295

circa 1910 - 1920
Box 2, Folder 11
Photograph of the Easton's Beach Pavilion
Accession Number: PSNCA.H.013.296

circa 1935
Box 2, Folder 12
Photograph of an Aerial View of Bateman's Hotel
Accession Number: PSNCA.H.013.297

circa 1930 - 1935
Box 2, Folder 12
Photograph of a Woman at the Chesterton Windmill
Accession Number: PSNCA.H.013.298

circa 1935 - 1940
Box 2, Folder 12
Photograph of the Garden at High Tide
Accession Number: PSNCA.H.013.299

circa 1909 - 1967
Box 2, Folder 12
Photograph of the World War I Memorial Tower in Miantonomi Park
Accession Number: PSNCA.H.013.300

circa 1909 - 1967
Box 2, Folder 12
Photograph of an Oil Painting of the Old Stone Mill
Accession Number: PSNCA.H.013.301

circa 1909 - 1967
Box 2, Folder 12
Photograph of a Painting of the Old Stone Mill
Accession Number: PSNCA.H.013.302

circa 1909 - 1967
Box 2, Folder 12
Photograph of a Farmhouse
Accession Number: PSNCA.H.013.303

circa 1909 - 1967
Box 2, Folder 13
Photograph of an Entry to a Flower Show
Accession Number: PSNCA.H.013.304

circa 1909 - 1967
Box 2, Folder 13
Photograph of a First Prize Flower Show Entry
Accession Number: PSNCA.H.013.305

circa 1909 - 1967
Box 2, Folder 13
Photograph of George Bancroft's Rose Garden
Accession Number: PSNCA.H.013.306

circa 1909 - 1967
Box 2, Folder 13
Photograph of an Arrangement of Golden Climber Roses
Accession Number: PSNCA.H.013.307

circa 1909 - 1925
Box 2, Folder 13
Photograph of an Arrangement of Golden Climber Roses
Accession Number: PSNCA.H.013.308

circa 1909 - 1925
Box 2, Folder 13
Photograph of an Arrangement of Golden Climber Roses
Accession Number: PSNCA.H.013.309

circa 1909 - 1925
Box 2, Folder 13
Photograph of an Entry into a Flower Show
Accession Number: PSNCA.H.013.310

circa 1920 - 1925
Box 2, Folder 13
Photograph of Mrs Nicholson's Entry into a Flower Show
Accession Number: PSNCA.H.013.311

circa 1920 - 1925
Box 2, Folder 13
Photograph of Mrs. M.M. Van Beuren's Entry into the Flower Show
Accession Number: PSNCA.H.013.312

circa 1920 - 1925
Box 2, Folder 13
Photograph of William C. Duckham's Flower Show Entry
Accession Number: PSNCA.H.013.313

circa 1920 - 1925
Box 2, Folder 13
Photograph of Alice Claypoole Gwynne Vanderbilt's Flower Show Entry
Accession Number: PSNCA.H.013.314

circa 1920 - 1925
Box 2, Folder 13
Photograph of the Flower Show Held at the Newport Casino
Accession Number: PSNCA.H.013.315

circa 1920 - 1925
Box 3, Folder 1
Photograph of a Painting of Bailey's Beach
Accession Number: PSNCA.H.013.316

circa 1911 - 1915
Box 3, Folder 1
Photograph of a Painting of Bailey's Beach
Accession Number: PSNCA.H.013.317

circa 1911 - 1915
Box 3, Folder 1
Aerial Photograph of Easton's Beach and Surroundings
Accession Number: PSNCA.H.013.318

circa 1935
Box 3, Folder 1
Aerial Photograph of Downtown Newport
Accession Number: PSNCA.H.013.319

circa 1940
Box 3, Folder 1
Aerial Photograph of the Newport Wharves and Harbor
Accession Number: PSNCA.H.013.320

circa 1935
Box 3, Folder 1
Aerial Photograph of the Thames Street Area of Newport
Accession Number: PSNCA.H.013.321

circa 1935
Box 3, Folder 2
Photograph of Easton's Beach and the Cliff Walk
Accession Number: PSNCA.H.013.322

circa 1909 - 1967
Box 3, Folder 2
Photograph of Easton's Beach
Accession Number: PSNCA.H.013.323

circa 1917 - 1920
Box 3, Folder 2
Photograph of the Boardwalk at Easton's Beach
Accession Number: PSNCA.H.013.324

circa 1920 - 1930
Box 3, Folder 2
Photograph of the Boardwalk at Easton's Beach
Accession Number: PSNCA.H.013.325

circa 1920 - 1930
Box 3, Folder 2
Photograph of Easton's Beach
Accession Number: PSNCA.H.013.326

circa 1909 - 1967
Box 3, Folder 2
Photograph of a Strip of Beach
Accession Number: PSNCA.H.013.327

circa 1935
Box 3, Folder 2
Photograph of the Entrance to Easton's Beach
Accession Number: PSNCA.H.013.328

circa 1930 - 1935
Box 3, Folder 2
Photograph of Memorial Boulevard and Easton's Beach
Accession Number: PSNCA.H.013.329

circa 1947 - 1950
Box 3, Folder 2
Photograph of a Lawn Party
Accession Number: PSNCA.H.013.330

circa 1909 - 1967
Box 3, Folder 2
Photograph of a Strip of Beach
Accession Number: PSNCA.H.013.331

circa 1909 - 1967
Box 3, Folder 2
Photograph of Newport Harbor from a Tourist Booklet
Accession Number: PSNCA.H.013.332

circa 1909 - 1967
Box 3, Folder 2
Photograph of Easton's Beach Rotunda
Accession Number: PSNCA.H.013.333

circa 1909 - 1938
Box 3, Folder 2
Photograph of Bailey's Beach after the Hurricane of 1938
Accession Number: PSNCA.H.013.334

circa 1938 - 1967
Box 3, Folder 3
Photograph of Ocean Waves
Accession Number: PSNCA.H.013.335

circa 1909 - 1967
Box 3, Folder 3
Photograph of the Isaac Hartshorn Estate
Accession Number: PSNCA.H.013.336

circa 1909 - 1967
Box 3, Folder 3
Photograph of Newport Harbor
Accession Number: PSNCA.H.013.337

circa 1909 - 1967
Box 3, Folder 3
Photograph of Newport Harbor
Accession Number: PSNCA.H.013.338

circa 1909 - 1967
Box 3, Folder 3
Photograph of Newport Harbor
Accession Number: PSNCA.H.013.339

circa 1945 - 1950
Box 3, Folder 3
Photograph of the Ida Lewis Yacht Club
Accession Number: PSNCA.H.013.340

circa 1909 - 1967
Box 3, Folder 3
Photograph of Goat Island
Accession Number: PSNCA.H.013.341

circa 1909 - 1967
Box 3, Folder 3
Photograph of Goat Island
Accession Number: PSNCA.H.013.342

circa 1909 - 1967
Box 3, Folder 3
Photograph of Newport Harbor
Accession Number: PSNCA.H.013.343

circa 1909 - 1967
Box 3, Folder 3
Photograph of Ida Lewis Yacht Club
Accession Number: PSNCA.H.013.344

circa 1909 - 1967
Box 3, Folder 3
Photograph of Ida Lewis Yacht Club
Accession Number: PSNCA.H.013.345

circa 1909 - 1967
Box 3, Folder 3
Photograph of a Cove
Accession Number: PSNCA.H.013.346

circa 1900 - 1918
Box 3, Folder 3
Photograph of a Cove with a Sailboat
Accession Number: PSNCA.H.013.347

circa 1909 - 1967
Box 3, Folder 4
Photograph of Racing Sloops
Accession Number: PSNCA.H.013.348

circa 1909 - 1967
Box 3, Folder 4
Photograph of a Tall Ship
Accession Number: PSNCA.H.013.349

circa 1909 - 1967
Box 3, Folder 4
Photograph of Racing Sloops in Newport Harbor
Accession Number: PSNCA.H.013.350

circa 1909 - 1967
Box 3, Folder 4
Photograph of a Training Vessel
Accession Number: PSNCA.H.013.351

circa 1936
Box 3, Folder 4
Photograph of Boats in a Harbor
Accession Number: PSNCA.H.013.352

circa 1909 - 1967
Box 3, Folder 4
Photograph of a Three-Masted Clipper Ship
Accession Number: PSNCA.H.013.353

circa 1909 - 1967
Box 3, Folder 4
Photograph of a Three-Masted Schooner
Accession Number: PSNCA.H.013.354

circa 1909 - 1967
Box 3, Folder 4
Photograph of Ships in Newport Harbor
Accession Number: PSNCA.H.013.355

circa 1909 - 1967
Box 3, Folder 4
Photograph of a Three-Masted Vessel
Accession Number: PSNCA.H.013.356

circa 1909 - 1967
Box 3, Folder 4
Photograph of Cornelius Vanderbilt III and a Sailing Crew
Accession Number: PSNCA.H.013.357

circa 1909 - 1940
Box 3, Folder 4
Postcard Image of the Endeavour and Endeavour II
Accession Number: PSNCA.H.013.358

circa 1909 - 1967
Box 3, Folder 4
Photograph of Sailing Vessels in Newport Harbor
Accession Number: PSNCA.H.013.359

circa 1909 - 1967
Box 3, Folder 4
Photograph of a Three-Masted Vessel
Accession Number: PSNCA.H.013.360

circa 1909 - 1967
Box 3, Folder 4
Photograph of a Three-Masted Sailing Vessel
Accession Number: PSNCA.H.013.361

circa 1936
Box 3, Folder 4
Photograph of a Sailor in a Sailboat
Accession Number: PSNCA.H.013.362

circa 1909 - 1967
Box 3, Folder 4
Photograph of the Lief Erikson
Accession Number: PSNCA.H.013.363

circa 1909 - 1967
Box 3, Folder 4
Photograph of Two Yachtsmen at the Helm
Accession Number: PSNCA.H.013.364

circa 1930 - 1935
Box 3, Folder 4
Photograph of a Yachtsman and his Guests
Accession Number: PSNCA.H.013.365

circa 1930 - 1935
Box 3, Folder 4
Photograph of the Mount Hope Steam Ferry
Accession Number: PSNCA.H.013.366

circa 1909 - 1967
Box 3, Folder 5
Photograph of "The American Defender"
Accession Number: PSNCA.H.013.367

circa 1939
Box 3, Folder 5
Photograph of an Oil Painting of Racing Sloops
Accession Number: PSNCA.H.013.368

circa 1937 - 1945
Box 3, Folder 5
Photograph of a Painting of the Endeavour
Accession Number: PSNCA.H.013.369

circa 1930 - 1950
Box 3, Folder 5
Photograph of a Painting of the Endeavour
Accession Number: PSNCA.H.013.370

circa 1930 - 1950
Box 3, Folder 5
Photograph of an Artwork of a Two-Masted Sailboat
Accession Number: PSNCA.H.013.371

circa 1909 - 1967
Box 3, Folder 5
Photograph of an Original Painting of a Seascape
Accession Number: PSNCA.H.013.372

circa 1909 - 1967
Box 3, Folder 5
Photograph of a Painting of a Seaside Mansion
Accession Number: PSNCA.H.013.373

circa 1909 - 1967
Box 3, Folder 5
Photograph of a Drawing of a Seascape
Accession Number: PSNCA.H.013.374

circa 1931 - 1939
Box 3, Folder 5
Photograph of the Ranger
Accession Number: PSNCA.H.013.375

circa 1937 - 1946
Box 3, Folder 5
Photograph of a Three-Masted Ship
Accession Number: PSNCA.H.013.376

circa 1897
Box 3, Folder 6
Photograph of Hurricane damage
Accession Number: PSNCA.H.013.377

circa 1938
Box 3, Folder 6
Photograph of Hurricane Damage
Accession Number: PSNCA.H.013.378

circa 1938
Box 3, Folder 6
Photograph of Hurricane Damage
Accession Number: PSNCA.H.013.379

circa 1938
Box 3, Folder 6
Photograph of Hurricane Damage
Accession Number: PSNCA.H.013.380

circa 1938
Box 3, Folder 6
Photograph of Hurricane Damage
Accession Number: PSNCA.H.013.382

circa 1938
Box 3, Folder 6
Photograph of Hurricane Damage
Accession Number: PSNCA.H.013.383

circa 1938
Box 3, Folder 6
Photograph of Hurricane Damage
Accession Number: PSNCA.H.013.384

circa 1938
Box 3, Folder 6
Photograph of Flooding in Downtown Newport
Accession Number: PSNCA.H.013.385

circa 1938
Box 3, Folder 6
Photograph of Flooding in Downtown Newport
Accession Number: PSNCA.H.013.386

circa 1938
Box 3, Folder 6
Photograph of Flooding in Downtown Newport
Accession Number: PSNCA.H.013.387

circa 1938
Box 3, Folder 7
Photograph of Jamestown Homes
Accession Number: PSNCA.H.013.388

circa 1909 - 1967
Box 3, Folder 7
Photograph of the Jamestown Ferry Launch
Accession Number: PSNCA.H.013.389

circa 1940
Box 3, Folder 7
Photograph of the Governor Carr
Accession Number: PSNCA.H.013.390

circa 1929 - 1930
Box 3, Folder 7
Photograph of the Jamestown Ferry Dock
Accession Number: PSNCA.H.013.391

circa 1929 - 1940
Box 3, Folder 7
Photograph of a Ferry
Accession Number: PSNCA.H.013.392

circa 1909 - 1967
Box 3, Folder 7
Photograph of a Ferry at Landing
Accession Number: PSNCA.H.013.393

circa 1909 - 1967
Box 3, Folder 7
Photograph of the Beavertail Lighthouse
Accession Number: PSNCA.H.013.394

circa 1909 - 1967
Box 3, Folder 7
Photograph of Shields Class Sailboats
Accession Number: PSNCA.H.013.395

circa 1909 - 1967
Box 3, Folder 8
Photograph of People on Horseback
Accession Number: PSNCA.H.013.398

circa 1909 - 1967
Box 3, Folder 8
Photograph of People on Horseback
Accession Number: PSNCA.H.013.399

circa 1930 - 1940
Box 3, Folder 8
Photograph of a Child on Horseback
Accession Number: PSNCA.H.013.400

circa 1930 - 1940
Box 3, Folder 8
Photograph of Perry Belmont's Coach
Accession Number: PSNCA.H.013.401

circa 1915 - 1920
Box 3, Folder 8
Photograph of a Woman Riding a Prize-Winning Horse
Accession Number: PSNCA.H.013.402

circa 1909 - 1967
Box 3, Folder 8
Photograph of a Group on Horseback
Accession Number: PSNCA.H.013.403

circa 1909 - 1967
Box 3, Folder 8
Photograph of a Coach at Hotel Brunswick
Accession Number: PSNCA.H.013.404

circa 1915 - 1920
Box 3, Folder 8
Photograph of a Coach and Four Horses
Accession Number: PSNCA.H.013.405

circa 1909 - 1967
Box 3, Folder 8
Photograph of a Couple on Horseback
Accession Number: PSNCA.H.013.406

circa 1909 - 1967
Box 3, Folder 8
Photograph of a Young Huntsman with his Hounds
Accession Number: PSNCA.H.013.407

circa 1932
Box 3, Folder 9
Photograph of the Newport Naval Base Drill Grounds
Accession Number: PSNCA.H.013.408

circa 1911
Box 3, Folder 9
Photograph of the Newport Naval Base Drill Grounds
Accession Number: PSNCA.H.013.409

circa 1911
Box 3, Folder 9
Photograph of the Newport Naval Station Parade Grounds
Accession Number: PSNCA.H.013.410

circa 1940 - 1945
Box 3, Folder 9
Photograph of a Parade Outside Hotel Viking
Accession Number: PSNCA.H.013.411

circa 1930 - 1940
Box 3, Folder 9
Photograph of Newport's 4th of July Parade
Accession Number: PSNCA.H.013.412

circa 1917
Box 3, Folder 9
Photograph of a Flowered Parade Float
Accession Number: PSNCA.H.013.413

circa 1920 - 1930
Box 3, Folder 10
Photograph of a Statue in the Snow
Accession Number: PSNCA.H.013.414

circa 1909 - 1967
Box 3, Folder 10
Photograph of a Fountain Statue in a Garden
Accession Number: PSNCA.H.013.415

circa 1909 - 1967
Box 3, Folder 10
Photograph of the Channing Statue in Touro Park
Accession Number: PSNCA.H.013.416

circa 1909 - 1967
Box 3, Folder 10
Photograph of a Classical Female Statue
Accession Number: PSNCA.H.013.417

circa 1909 - 1967
Box 3, Folder 10
Photograph of a Statue of the Marquis de Lafayette
Accession Number: PSNCA.H.013.418

circa 1909 - 1967
Box 3, Folder 10
Photograph of a Statue of the Marquis de Lafayette
Accession Number: PSNCA.H.013.419

circa 1909 - 1967
Box 3, Folder 10
Photograph of the Alfred Gwynne Vanderbilt Memorial Fountain
Accession Number: PSNCA.H.013.420

circa 1909 - 1967
Box 3, Folder 10
Photograph of a Clay Sculpture
Accession Number: PSNCA.H.013.421

circa 1909 - 1967
Box 3, Folder 10
Photograph of a Clay Sculpture
Accession Number: PSNCA.H.013.422

circa 1909 - 1967
Box 3, Folder 11
Photograph of a Theatrical Cast
Accession Number: PSNCA.H.013.423

circa 1909 - 1967
Box 3, Folder 11
Photograph of Women in Colonial Costume
Accession Number: PSNCA.H.013.424

circa 1909 - 1967
Box 3, Folder 11
Photograph of a Theatrical Production
Accession Number: PSNCA.H.013.425

circa 1909 - 1967
Box 3, Folder 11
Photograph of a Theatrical Production
Accession Number: PSNCA.H.013.426

circa 1909 - 1967
Box 3, Folder 11
Photograph of a Theatrical Scene
Accession Number: PSNCA.H.013.427

circa 1909 - 1967
Box 3, Folder 11
Photograph of Actors in Medieval Dress
Accession Number: PSNCA.H.013.428

circa 1909 - 1967
Box 3, Folder 11
Photograph of a Theatrical Scene
Accession Number: PSNCA.H.013.429

circa 1909 - 1967
Box 3, Folder 11
Photograph of the Cast of a Medieval Play
Accession Number: PSNCA.H.013.430

circa 1909 - 1967
Box 3, Folder 11
Photograph of a Dance Performance
Accession Number: PSNCA.H.013.431

circa 1909 - 1917
Box 3, Folder 11
Photograph of a Lady in Formal Dress
Accession Number: PSNCA.H.013.432

circa 1909 - 1967
Box 3, Folder 11
Photograph of a Young Girl in Costume
Accession Number: PSNCA.H.013.433

circa 1909 - 1967
Box 3, Folder 11
Photograph of a Dance Performance
Accession Number: PSNCA.H.013.434

circa 1909 - 1917
Box 3, Folder 11
Photograph of Actors in Medieval Dress
Accession Number: PSNCA.H.013.435

circa 1909 - 1967
Box 3, Folder 12
Photograph of St. George's School Football Team
Accession Number: PSNCA.H.013.436

circa 1940
Box 3, Folder 12
Photograph of a Tudor-Style Building
Accession Number: PSNCA.H.013.437

circa 1909 - 1967
Box 3, Folder 12
Photograph of Buildings at St. George's School
Accession Number: PSNCA.H.013.438

circa 1909 - 1967
Box 3, Folder 12
Photograph of Buildings at St. George's School
Accession Number: PSNCA.H.013.439

circa 1909 - 1967
Box 3, Folder 12
Photograph of the Interior of St.George's Chapel
Accession Number: PSNCA.H.013.440

circa 1909 - 1967
Box 3, Folder 12
Photograph of Buildings at St. George's School
Accession Number: PSNCA.H.013.441

circa 1909 - 1967
Box 3, Folder 12
Photograph of Buildings at St. George's School
Accession Number: PSNCA.H.013.442

circa 1909 - 1967
Box 3, Folder 12
Photograph of a Building at St. George's School
Accession Number: PSNCA.H.013.443

circa 1909 - 1967
Box 3, Folder 12
Photograph of a Building at St. George's School
Accession Number: PSNCA.H.013.444

circa 1909 - 1967
Box 3, Folder 13
Photograph of the Football Field at St. George's School
Accession Number: PSNCA.H.013.447

circa 1940
Box 3, Folder 13
Photograph of the Chapel at St. George's School
Accession Number: PSNCA.H.013.448

circa 1909 - 1967
Box 3, Folder 13
Photograph of the Main Hall at St. George's School
Accession Number: PSNCA.H.013.449

circa 1909 - 1967
Box 3, Folder 13
Photograph of the Main Hall at St. George's School
Accession Number: PSNCA.H.013.450

circa 1909 - 1967
Box 3, Folder 13
Photograph of St. George's School
Accession Number: PSNCA.H.013.451

circa 1909 - 1967
Box 3, Folder 13
Photograph of St. George's School
Accession Number: PSNCA.H.013.452

circa 1909 - 1967
Box 3, Folder 13
Photograph of the St. George's School Lacrosse Team
Accession Number: PSNCA.H.013.453

circa 1909 - 1967
Box 3, Folder 13
Photograph of the St. George's School Baseball Team
Accession Number: PSNCA.H.013.454

circa 1909 - 1967
Box 3, Folder 13
Photograph of the St. George's School Football Team
Accession Number: PSNCA.H.013.455

circa 1909 - 1967
Box 3, Folder 13
Copy of the St. George's School Dragon Magazine
Accession Number: PSNCA.H.013.456

circa 1947
Box 3, Folder 14
Photograph of an Airplane on Bailey's Beach
Accession Number: PSNCA.H.013.457

circa 1909 - 1938
Box 4, Folder 1
Photograph of a Garden Clock Tower
Accession Number: PSNCA.H.013.458

circa 1909 - 1967
Box 4, Folder 1
Photograph of The Orchard
Accession Number: PSNCA.H.013.459

circa 1909 - 1967
Box 4, Folder 1
Photograph of the Rear Lawn at Nearsea
Accession Number: PSNCA.H.013.460

circa 1909 - 1967
Box 4, Folder 1
Photograph of Chastellux in the Snow
Accession Number: PSNCA.H.013.461

circa 1909 - 1967
Box 4, Folder 1
Photograph of the Lovering Estate in Jamestown
Accession Number: PSNCA.H.013.463

circa 1930 - 1935
Box 4, Folder 1
Photograph of the Lovering Estate in Jamestown
Accession Number: PSNCA.H.013.464

circa 1930 - 1935
Box 4, Folder 1
Photograph of a House on Touro Park West
Accession Number: PSNCA.H.013.465

circa 1909 - 1967
Box 4, Folder 2
Photograph of a Neoclassical Mansion
Accession Number: PSNCA.H.013.467

circa 1909 - 1967
Box 4, Folder 2
Photgraph of an Ivy-Covered House
Accession Number: PSNCA.H.013.468

circa 1909 - 1967
Box 4, Folder 2
Photograph of the Clement Clarke Moore House
Accession Number: PSNCA.H.013.470

circa 1909 - 1967
Box 4, Folder 2
Photograph of a Large Brick House
Accession Number: PSNCA.H.013.471

circa 1909 - 1967
Box 4, Folder 2
Photograph of Eastbourne Lodge
Accession Number: PSNCA.H.013.472

circa 1909 - 1967
Box 4, Folder 2
Photograph of Eastbourne Lodge
Accession Number: PSNCA.H.013.473

circa 1909 - 1967
Box 4, Folder 2
Photograph of the Helena Rubinstein Shop
Accession Number: PSNCA.H.013.474

circa 1909 - 1967
Box 4, Folder 2
Photograph of the Newport Casino
Accession Number: PSNCA.H.013.475

circa 1945
Box 4, Folder 3
Photograph of Bellevue House
Accession Number: PSNCA.H.013.476

circa 1909 - 1967
Box 4, Folder 3
Photograph of Bellevue House
Accession Number: PSNCA.H.013.477

circa 1909 - 1967
Box 4, Folder 3
Photograph of a building at St. George's School
Accession Number: PSNCA.H.013.478

circa 1909 - 1967
Box 4, Folder 3
Photograph of The Muenchinger-King Hotel
Accession Number: PSNCA.H.013.479

circa 1909 - 1967
Box 4, Folder 3
Photograph of the Lovering Estate in Jamestown
Accession Number: PSNCA.H.013.480

circa 1930 - 1935
Box 4, Folder 3
Photograph of the Lovering Estate in Jamestown
Accession Number: PSNCA.H.013.481

circa 1930 - 1935
Box 4, Folder 3
Photograph of Vernon Court
Accession Number: PSNCA.H.013.482

circa 1909 - 1967
Box 4, Folder 3
Photograph of Vernon Court
Accession Number: PSNCA.H.013.483

circa 1909 - 1967
Box 4, Folder 3
Photograph of the Swiss Village
Accession Number: PSNCA.H.013.484

circa 1935
Box 4, Folder 3
Photograph of Mrs. William DeForest Manice and her Daughter at the Swiss Village
Accession Number: PSNCA.H.013.485

circa 1935
Box 4, Folder 4
Photograph of the Ayrault House
Accession Number: PSNCA.H.013.486

circa 1909 - 1967
Box 4, Folder 4
Photograph of the Ayrault House
Accession Number: PSNCA.H.013.487

circa 1909 - 1967
Box 4, Folder 4
Greeting Card from Blue Bird Cottage
Accession Number: PSNCA.H.013.488

circa 1933 - 1934
Box 4, Folder 4
Photograph of a Castle-like Manor by the Sea
Accession Number: PSNCA.H.013.489

circa 1909 - 1967
Box 4, Folder 4
Photograph of an Original Image of Bellevue Avenue and the Ocean House Hotel
Accession Number: PSNCA.H.013.490

circa 1909 - 1967
Box 4, Folder 4
Photograph of Normandie
Accession Number: PSNCA.H.013.491

circa 1909 - 1967
Box 4, Folder 4
Photograph of Normandie
Accession Number: PSNCA.H.013.492

circa 1909 - 1967
Box 4, Folder 4
Photograph of a Fox Hunting Party at Vernon Court
Accession Number: PSNCA.H.013.493

circa 1909 - 1967
Box 4, Folder 4
Photograph of a Fox Hunting Party at Vernon Court
Accession Number: PSNCA.H.013.494

circa 1909 - 1967
Box 4, Folder 4
Photograph of Faxon Lodge
Accession Number: PSNCA.H.013.495

circa 1909 - 1967
Box 4, Folder 4
Photograph of an Original Image of the Ocean House Hotel
Accession Number: PSNCA.H.013.496

circa 1909 - 1967
Box 4, Folder 5
Photograph of Beacon Hill House
Accession Number: PSNCA.H.013.497

circa 1909 - 1967
Box 4, Folder 5
Photograph of the Chinese Tea House at Marble House
Accession Number: PSNCA.H.013.498

circa 1909 - 1967
Box 4, Folder 5
Photograph of Vernon House
Accession Number: PSNCA.H.013.499

circa 1909 - 1967
Box 4, Folder 5
Photograph of the Front Gate of the Elms
Accession Number: PSNCA.H.013.500

circa 1909 - 1967
Box 4, Folder 5
Photograph of Miramar
Accession Number: PSNCA.H.013.501

circa 1909 - 1967
Box 4, Folder 5
Photograph of Faxon Lodge
Accession Number: PSNCA.H.013.502

circa 1909 - 1967
Box 4, Folder 5
Photograph of the Muenchinger-King Hotel
Accession Number: PSNCA.H.013.504

circa 1909 - 1967
Box 4, Folder 5
Postcard Image of a House
Accession Number: PSNCA.H.013.505

circa 1909 - 1967
Box 4, Folder 5
Postcard Image of the Founders Home
Accession Number: PSNCA.H.013.506

circa 1909 - 1967
Box 4, Folder 5
Poscard Image of Beechwood
Accession Number: PSNCA.H.013.507

circa 1909 - 1967
Box 4, Folder 5
Postcard Image of Vinland
Accession Number: PSNCA.H.013.508

circa 1909 - 1967
Box 4, Folder 5
Postcard Image of Rough Point
Accession Number: PSNCA.H.013.509

circa 1909 - 1967
Box 4, Folder 5
Postcard Image of a Large House
Accession Number: PSNCA.H.013.510

circa 1909 - 1967
Box 4, Folder 5
Postcard Image of a Large House
Accession Number: PSNCA.H.013.511

circa 1909 - 1967
Box 4, Folder 5
Photograph of an Original Drawing of a House
Accession Number: PSNCA.H.013.512

circa 1909 - 1967
Box 4, Folder 5
Photograph of the Tea House at Bellevue House
Accession Number: PSNCA.H.013.513

circa 1909 - 1967
Box 4, Folder 5
Photograph of Washington Irving's Cottage
Accession Number: PSNCA.H.013.514

circa 1909 - 1967
Box 4, Folder 5
Photograph of Little Clifton Berley
Accession Number: PSNCA.H.013.515

circa 1909 - 1967
Box 4, Folder 5
Photograph of the Muenchinger-King Hotel
Accession Number: PSNCA.H.013.516

circa 1920 - 1930
Box 4, Folder 5
Photograph of the Muenchinger-King Hotel
Accession Number: PSNCA.H.013.517

circa 1920 - 1930
Box 4, Folder 5
Photograph of Tudor Lodge in the Snow
Accession Number: PSNCA.H.013.518

circa 1909 - 1967
Box 4, Folder 5
Photograph of Hotel Viking
Accession Number: PSNCA.H.013.519

circa 1909 - 1967
Box 4, Folder 5
Photograph of a Brick House
Accession Number: PSNCA.H.013.520

circa 1909 - 1967
Box 4, Folder 5
Photograph of a Brick House
Accession Number: PSNCA.H.013.521

circa 1909 - 1967
Box 4, Folder 5
Photograph of the St. Clare Home
Accession Number: PSNCA.H.013.522

circa 1909 - 1967
Box 4, Folder 5
Photograph of a Row of Houses
Accession Number: PSNCA.H.013.523

circa 1909 - 1967
Box 4, Folder 5
Photograph of Garretson Day Nursery
Accession Number: PSNCA.H.013.524

circa 1909 - 1967
Box 4, Folder 6
Photograph of the Altar at St. Mary's Church
Accession Number: PSNCA.H.013.525

circa 1909 - 1967
Box 4, Folder 6
Photograph of the Interior of St. Mary's Church
Accession Number: PSNCA.H.013.526

circa 1909 - 1967
Box 4, Folder 6
Photograph of the Interior of Trinity Church
Accession Number: PSNCA.H.013.527

circa 1909 - 1967
Box 4, Folder 6
Photograph of the Rear of Trinity Church
Accession Number: PSNCA.H.013.528

circa 1909 - 1967
Box 4, Folder 6
Photograph of St. Columba's Chapel
Accession Number: PSNCA.H.013.529

circa 1909 - 1967
Box 4, Folder 6
Photograph of a Chapel Interior
Accession Number: PSNCA.H.013.530

circa 1909 - 1967
Box 4, Folder 6
Photograph of a Sketch of the United Baptist Church, Newport R.I.
Accession Number: PSNCA.H.013.531

circa 1956 - 1967
Box 4, Folder 6
Photograph of Channing Memorial Church
Accession Number: PSNCA.H.013.532

circa 1947
Box 4, Folder 6
Photograph of Novitiates and Priests Outside St. Columba's Chapel
Accession Number: PSNCA.H.013.533

circa 1909 - 1967
Box 4, Folder 6
Photograph of St. Mary's Church
Accession Number: PSNCA.H.013.534

circa 1940 - 1945
Box 4, Folder 6
Photograph of Trinity Church
Accession Number: PSNCA.H.013.535

circa 1940 - 1945
Box 4, Folder 6
Photograph of St. Mary's Church
Accession Number: PSNCA.H.013.536

circa 1909 - 1967
Box 4, Folder 6
Photograph of St. Clare's Chapel and Convent
Accession Number: PSNCA.H.013.537

circa 1909 - 1967
Box 4, Folder 7
Photograph of a Domestic Interior
Accession Number: PSNCA.H.013.538

circa 1909 - 1967
Box 4, Folder 7
Photograph of a Domestic Interior
Accession Number: PSNCA.H.013.539

circa 1909 - 1967
Box 4, Folder 7
Photograph of a Domestic Interior
Accession Number: PSNCA.H.013.540

circa 1909 - 1967
Box 4, Folder 7
Photograph of the Interior of the Mary Elizabeth Candy Shoppe Tea Room
Accession Number: PSNCA.H.013.541

circa 1909 - 1967
Box 4, Folder 7
Photograph of a Domestic Interior
Accession Number: PSNCA.H.013.542

circa 1909 - 1967
Box 4, Folder 7
Photograph of a Domestic Interior
Accession Number: PSNCA.H.013.543

circa 1909 - 1967
Box 4, Folder 7
Photograph of a Domestic Interior
Accession Number: PSNCA.H.013.544

circa 1909 - 1967
Box 4, older 7
Photograph of a Domestic Interior
Accession Number: PSNCA.H.013.545

circa 1909 - 1967
Box 4, Folder 7
Photograph of a Domestic Interior
Accession Number: PSNCA.H.013.546

circa 1909 - 1967
Box 4, Folder 7
Photograph of the Interior of Grey Craig
Accession Number: PSNCA.H.013.547

circa 1909 - 1967
Box 4, Folder 8
Photograph of the Interior of Schuyler Parson's Antique Shop
Accession Number: PSNCA.H.013.548

circa 1909 - 1967
Box 4, Folder 8
Photograph of a Domestic Interior
Accession Number: PSNCA.H.013.549

circa 1909 - 1967
Box 4, Folder 8
Photograph of a Domestic Interior
Accession Number: PSNCA.H.013.550

circa 1909 - 1967
Box 4, Folder 8
Photograph of a Domestic Interior
Accession Number: PSNCA.H.013.551

circa 1909 - 1967
Box 4, Folder 8
Photograph of a Domestic Interior
Accession Number: PSNCA.H.013.552

circa 1909 - 1967
Box 4, Folder 8
Photograph of a Domestic Interior
Accession Number: PSNCA.H.013.553

circa 1909 - 1967
Box 4, Folder 8
Photograph of a Domestic Interior
Accession Number: PSNCA.H.013.554

circa 1909 - 1967
Box 4, Folder 8
Photograph of a Domestic Interior
Accession Number: PSNCA.H.013.555

circa 1909 - 1967
Box 4, Folder 8
Photograph of a Domestic Interior
Accession Number: PSNCA.H.013.556

circa 1909 - 1967
Box 4, Folder 8
Photograph of a Domestic Interior
Accession Number: PSNCA.H.013.557

circa 1909 - 1967
Box 4, Folder 8
Photograph of a Domestic Interior
Accession Number: PSNCA.H.013.558

circa 1909 - 1967
Box 4, Folder 8
Photograph of a Domestic Interior
Accession Number: PSNCA.H.013.559

circa 1909 - 1967
Box 4, Folder 8
Photograph of a Domestic Interior
Accession Number: PSNCA.H.013.560

circa 1909 - 1967
Box 4, Folder 9
Photograph of a Freight Train with a Steam Engine
Accession Number: PSNCA.H.013.561

circa 1909 - 1967
Box 4, Folder 9
Photograph of Tapestry of a Classical Scene
Accession Number: PSNCA.H.013.562

circa 1909 - 1967
Box 4, Folder 10
Photograph of the Swiss Village
Accession Number: PSNCA.H.013.563

circa 1909 - 1967
Box 4, Folder 10
Photograph of the Swiss Village
Accession Number: PSNCA.H.013.564

circa 1909 - 1967
Box 4, Folder 10
Photograph of the Swiss Village
Accession Number: PSNCA.H.013.565

circa 1909 - 1967
Box 4, Folder 10
Photograph of the Stonybrook Estate
Accession Number: PSNCA.H.013.566

circa 1909 - 1967
Box 4, Folder 10
Photograph of the Swiss Village
Accession Number: PSNCA.H.013.567

circa 1935
Box 4, Folder 10
Photograph of the Swiss Village
Accession Number: PSNCA.H.013.568

circa 1909 - 1967
Box 4, Folder 10
Photograph of the Swiss Village
Accession Number: PSNCA.H.013.569

circa 1930
Box 4, Folder 10
Photograph of Ayrault House
Accession Number: PSNCA.H.013.570

circa 1909 - 1967
Box 4, Folder 10
Photograph of Normandie
Accession Number: PSNCA.H.013.571

circa 1909 - 1967
Box 4, Folder 11
Photograph of a Domestic Interior
Accession Number: PSNCA.H.013.572

circa 1909 - 1967
Box 4, Folder 11
Photograph of a Domestic Interior
Accession Number: PSNCA.H.013.573

circa 1909 - 1967
Box 4, Folder 11
Photograph of a Domestic Interior
Accession Number: PSNCA.H.013.574

circa 1909 - 1967
Box 4, Folder 11
Photograph of a Domestic Interior
Accession Number: PSNCA.H.013.575

circa 1909 - 1967
Box 4, Folder 11
Photograph of a Domestic Interior
Accession Number: PSNCA.H.013.576

circa 1909 - 1967
Box 4, Folder 11
Photograph of a Domestic Interior
Accession Number: PSNCA.H.013.577

circa 1909 - 1967
Box 4, Folder 11
Photograph of a Domestic Interior
Accession Number: PSNCA.H.013.578

circa 1909 - 1967
Box 5, Folder 1
Exhibition Catalogue from the Art Association of Newport
Accession Number: PSNCA.H.013.579

1937 July 10 - 31
Box 5, Folder 1
Exhibition Catalogue from the Art Association of Newport
Accession Number: PSNCA.H.013.580

1937 August 10 - 31
Box 5, Folder 1
Exhibition Catalogue from the Art Association of Newport
Accession Number: PSNCA.H.013.581

1940 July 1 - 22
Box 5, Folder 2
Exhibition Catalog from the Art Association of Newport
Accession Number: PSNCA.H.013.582

1941 December 4 - 25
Box 5, Folder 2
Exhibition Catalog from the Art Association of Newport
Accession Number: PSNCA.H.013.583

1942 July 7 - 28
Box 5, Folder 2
Exhibition Catalog from the Art Association of Newport
Accession Number: PSNCA.H.013.584

1941 July 1 - 22
Box 5, Folder 2
Exhibition Catalog from the Art Association of Newport
Accession Number: PSNCA.H.013.585

circa 1945
Box 5, Folder 3
Report from the Art Association of Newport
Accession Number: PSNCA.H.013.586

1948 June 26
Box 5, Folder 3
Exhibition Catalog from the Art Association of Newport
Accession Number: PSNCA.H.013.587

1949 July 2 - 24
Box 5, Folder 3
Exhibition Catalog from the Art Association of Newport
Accession Number: PSNCA.H.013.588

1950 July 1 - 22
Box 5, Folder 4
Report from the Art Association of Newport
Accession Number: PSNCA.H.013.589

1951 June 30
Box 5, Folder 4
Report from the Art Association of Newport
Accession Number: PSNCA.H.013.590

1953 June 27
Box 5, Folder 5
Photograph of Patrick H. Horgan
Accession Number: PSNCA.H.013.591

1917
Box 5, Folder 5
Photograph of Maud Howe Elliott
Accession Number: PSNCA.H.013.592

circa 1928
Box 5, Folder 6
Photograph of a Painting of Mr. Gibson
Accession Number: PSNCA.H.013.593

circa 1916 - 1918
Box 5, Folder 6
Advertisement for Mrs. W.W. Ernst, Photographer and Portrait Painter
Accession Number: PSNCA.H.013.594

circa 1916 - 1918
Box 5, Folder 6
Advertisement for Alphonsine Thuot Ernst, Painter to the "400"
Accession Number: PSNCA.H.013.595

circa 1916 - 1918
Box 5, Folder 6
Envelope
Accession Number: PSNCA.H.013.596

circa 1909 - 1967
Box 5, Folder 6
Order Envelope from Ernst Amateur Finishing
Accession Number: PSNCA.H.013.597

1931
Box 5, Folder 6
Section of Stationary from Ernst Studio
Accession Number: PSNCA.H.013.598

1948 February 10
Box 5, Folder 6
Christmas Card from Halidon Hall
Accession Number: PSNCA.H.013.599

circa 1909 - 1967
Box 5, Folder 6
Envelope from Ernst Studio
Accession Number: PSNCA.H.013.600

circa 1909 - 1967
Box 6, Folder 1
Hand-Colored Photograph of a Woman
Accession Number: PSNCA.H.013.601

circa 1909 - 1967
Box 6, Folder 1
Photograph of a Woman in Costume
Accession Number: PSNCA.H.013.602

circa 1909 - 1967
Box 6, Folder 1
Hand-Colored Photograph of Mrs. Newbury
Accession Number: PSNCA.H.013.603

circa 1909 - 1967
Box 6, Folder 1
Photograph of Mrs. Newbury
Accession Number: PSNCA.H.013.604

circa 1909 - 1967
Box 6, Folder 1
Hand-Colored Photograph of a Woman in Costume
Accession Number: PSNCA.H.013.605

circa 1909 - 1967
Box 6, Folder 1
Hand-Colored Photograph of a Mary La Farge in Costume
Accession Number: PSNCA.H.013.606

circa 1909 - 1967
Box 6, Folder 1
Hand-Colored Photograph of a Woman in Costume
Accession Number: PSNCA.H.013.607

circa 1909 - 1967
Box 6, Folder 1
Hand-Colored Photograph of a Woman in Costume
Accession Number: PSNCA.H.013.608

circa 1909 - 1967
Box 6, Folder 2
Hand-Colored Photograph of a Man in Costume
Accession Number: PSNCA.H.013.609

circa 1909 - 1967
Box 6, Folder 2
Hand-Colored Photograph of Hester Lanning in Costume
Accession Number: PSNCA.H.013.610

circa 1909 - 1967
Box 6, Folder 2
Hand-Colored Photograph of a Man in 18th Century Costume
Accession Number: PSNCA.H.013.611

circa 1909 - 1967
Box 6, Folder 2
Portrait Photograph of a Woman
Accession Number: PSNCA.H.013.612

circa 1909 - 1967
Box 6, Folder 2
Hand-Colored Photograph of a Woman in Costume
Accession Number: PSNCA.H.013.613

circa 1909 - 1967
Box 6, Folder 2
Hand-Colored Photograph of a Woman in Costume
Accession Number: PSNCA.H.013.614

circa 1909 - 1967
Box 7, Folder 1
Photograph of the Swiss Village
Accession Number: PSNCA.H.013.616

circa 1909 - 1967
Box 7, Folder 1
Photograph of Rosecliff
Accession Number: PSNCA.H.013.619

circa 1909 - 1967
Box 7, Folder 1
Photograph of the De Lucas Evangelistic Temple
Accession Number: PSNCA.H.013.620

circa 1940 - 1967
Box 7, Folder 1
Photograph of Boats in Newport Harbor
Accession Number: PSNCA.H.013.621

circa 1909 - 1967
Box 7, Folder 1
Photograph of Boats in Newport Harbor
Accession Number: PSNCA.H.013.622

circa 1909 - 1967
Box 7, Folder 2
Photograph of the Entry Hall at Bellevue House
Accession Number: PSNCA.H.013.623

circa 1909 - 1967
Box 7, Folder 2
Photograph of the Sitting Room at Bellevue House
Accession Number: PSNCA.H.013.624

circa 1909 - 1967
Box 7, Folder 2
Photograph of the Sitting Room at Bellevue House
Accession Number: PSNCA.H.013.625

circa 1909 - 1967
Box 7, Folder 2
Photograph of the Sitting Room at Bellevue House
Accession Number: PSNCA.H.013.626

circa 1909 - 1967
Box 7, Folder 2
Photograph of Easton's Beach
Accession Number: PSNCA.H.013.627

circa 1909 - 1938
Box 7, Folder 2
Photograph of Easton's Beach
Accession Number: PSNCA.H.013.628

circa 1909 - 1938
Box 7, Folder 2
Photograph of Bailey's Beach
Accession Number: PSNCA.H.013.629

circa 1909 - 1938
Box 8, Folder 1
Photograph of Robert Beeckman
Accession Number: PSNCA.H.013.630

circa 1909 - 1967
Box 8, Folder 1
Photograph of Tonio Selwart
Accession Number: PSNCA.H.013.631

circa 1909 - 1967
Box 8, Folder 1
Photograph of an Older Woman
Accession Number: PSNCA.H.013.632

circa 1909 - 1967
Box 8, Folder 1
Photograph of Gwendolen Ella Armstrong Rives
Accession Number: PSNCA.H.013.633

circa 1935
Box 8, Folder 2
Photograph of a Bride and Groom
Accession Number: PSNCA.H.013.634

circa 1909 - 1967
Box 8, Folder 2
Photograph of a Bride
Accession Number: PSNCA.H.013.635

circa 1909 - 1967
Box 8, Folder 2
Photograph of a Bridal Party
Accession Number: PSNCA.H.013.636

circa 1909 - 1967
Box 8, Folder 2
Photograph of a Bride
Accession Number: PSNCA.H.013.637

circa 1909 - 1967
Box 8, Folder 3
Class Photograph from De La Salle Academy
Accession Number: PSNCA.H.013.638

1941
Box 8, Folder 3
Class Photograph from De La Salle Academy
Accession Number: PSNCA.H.013.639

1940
Box 8, Folder 3
Photograph of the Elks at the Masonic Hall
Accession Number: PSNCA.H.013.640

1915
Box 8, Folder 3
Class Photograph from De La Salle Academy
Accession Number: PSNCA.H.013.641

1942
Box 8, Folder 3
Class Photograph from De La Salle Academy
Accession Number: PSNCA.H.013.642

1944
Box 9, Folder 1
Photograph of Yachts in Newport Harbor
Accession Number: PSNCA.H.013.643

circa 1909 - 1967
Box 9, Folder 1
Photograph of Endeavour II in Newport Harbor
Accession Number: PSNCA.H.013.644

circa 1935
Box 9, Folder 1
Photograph of the Endeavour II in Newport Harbor
Accession Number: PSNCA.H.013.645

circa 1935
Box 9, Folder 1
Photograph of the Endeavour II in Newport Harbor
Accession Number: PSNCA.H.013.646

circa 1935
Box 9, Folder 1
Photograph of the Endeavour II in Newport Harbor
Accession Number: PSNCA.H.013.647

circa 1935
Box 9, Folder 2
Photograph of the Endeavour I in Newport Harbor
Accession Number: PSNCA.H.013.648

circa 1935
Box 9, Folder 2
Photograph of a Tall Ship in Newport Harbor
Accession Number: PSNCA.H.013.649

circa 1936
Box 9, Folder 2
Photograph of an Engraving of Newport Harbor
Accession Number: PSNCA.H.013.650

circa 1909 - 1967
Box 9, Folder 2
Photograph of a Tall Ship
Accession Number: PSNCA.H.013.651

circa 1936
Box 9, Folder 2
Photograph of Newport
Accession Number: PSNCA.H.013.653

circa 1909 - 1967
Box 9, Folder 2
Photograph of Newport Harbor
Accession Number: PSNCA.H.013.654

circa 1918
Box 10, Folder 1
Photograph of the Hammond Family
Accession Number: PSNCA.H.013.655

circa 1909 - 1967
Box 10, Folder 1
Photograph of the a Group at a Table
Accession Number: PSNCA.H.013.656

circa 1910
Box 10, Folder 1
Photograph of an Arrangement of Golden Climber Roses
Accession Number: PSNCA.H.013.657

circa 1909 - 1967
Box 10, Folder 1
Photograph of a Domestic Interior
Accession Number: PSNCA.H.013.658

circa 1909 - 1967
Box 10, Folder 2
Photograph of Countess Villa
Accession Number: PSNCA.H.013.659

circa 1930 - 1940
Box 10, Folder 2
Photograph of a Painting by William Sergeant Kendall
Accession Number: PSNCA.H.013.660

circa 1909 - 1967
Box 10, Folder 3
Photograph of a Garden
Accession Number: PSNCA.H.013.662

circa 1909 - 1967
Box 10, Folder 3
Photograph of the Newport Casino Theater
Accession Number: PSNCA.H.013.663

circa 1909 - 1967
Box 10, Folder 3
Photograph of an Aviary
Accession Number: PSNCA.H.013.665

circa 1909 - 1967
Box 10, Folder 4
Portrait Photograph of a Bishop
Accession Number: PSNCA.H.013.666

circa 1905
Box 10, Folder 4
Photograph of Purgatory Chasm
Accession Number: PSNCA.H.013.667

circa 1909 - 1967
Box 10, Folder 4
Architectural Photograph of the Front Facade at Rosecliff
Accession Number: PSNCA.H.013.668

circa 1930 - 1935
Box 10, Folder 5
Photograph of the Rear Garden at the Elms
Accession Number: PSNCA.H.013.669

circa 1930 - 1935