Guide to The Newport Collection, circa 1950-1970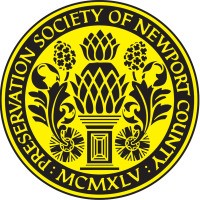 The Preservation Society of Newport County
424 Bellevue Avenue
Newport, RI 02840
Tel: 401-847-1000
KGarrett-Cox@newportmansions.org


Published in 2018
Collection Overview
| | |
| --- | --- |
| Title: | The Newport Collection |
| Date range: | circa 1950-1970 |
| Creator: | Thomas Marvell |
| Extent: | 1 hollinger box |
| Abstract: | The Newport Collection includes prints and negatives of Newport buildings restored and/or renovated by Fall River - Newport architect and preservation architect for the Preservation Society of Newport County, Thomas Marvell. Marvell was the nephew of Miss Alice Brayton of Green Animals. |
| Language of materials: | English |
| Repository: | The Preservation Society of Newport County |
| Collection number: | PSNCA.H.020 |
Scope & content
The Newport Collection is comprised of photographs, negatives, and sketches. The photographs date from 1950-1970, and formats include modern gelatin silver prints and tracing paper. The photographs depict various buildings around Newport that Marvell worked on throughout this time period. The collection holds one hundred and eleven photographs of his projects around the city of Newport, Rhode Island.
This collection has been fully digitized and is available for viewing online at newportalri.org
Arrangement
This collection is arranged by type of materials and subject matter in one document box. The collection is held in one series.
Series 1: Architectural Photographs
Biographical note
Thomas Brayton Marvell was The Preservation Society of Newport County's (The Society's) restoration architect from 1940s until his death in 1983. Photographs in the collection range from 1950 to 1970. Marvell was a renowned architect throughout the state of Rhode Island during his career, based in Fall River, MA, Little Compton and Tiverton, RI. As the Society's restoration architect, Marvell's images are directly related to projects undertaken by the Preservation Society. He was a graduate of Harvard University and used his extensive knowledge as a preservation architect throughout his impressive career.
Access & Use
Access to the collection:
The collection is open to the public, and there are no restrictions on access. However, the collection can only be seen by scheduled appointment.
Use of the materials:
All researchers seeking to publish materials from the collections of the PSNC Archives and Special Collections are requested to contact the archivist, prior to reproducing, quoting, or otherwise publishing any portion or extract from this collection. Although the Preservation Society has physical ownership of the collection and the materials contained therein, it does not claim copyright ownership. It is up to the researcher to determine the owners of the copyright and to obtain any necessary permission from them.
Preferred citation:
"Courtesy of the Preservation Society of Newport County"
Contact information:
The Preservation Society of Newport County
424 Bellevue Avenue
Newport, RI 02840
Tel: 401-847-1000
KGarrett-Cox@newportmansions.org

Administrative Information
| | |
| --- | --- |
| ABOUT THE COLLECTION |   |
| Acquisition: | Architectural photographs taken by Thomas Marvell. Architectural photographs and negatives gifted to the PSNC by Mrs. Elinor Truesdale Marvell. |
| | |
| | |
| ABOUT THE FINDING AID |   |
| Encoding: | Finding aid written by Megan Sullivan, Archival Intern, and encoded by Kate McNally, Digitization Archivist,2018 |
| Descriptive rules: | Finding aid based on Describing Archives: A Content Standard(DACS). |
Additional Information
Inventory
---
Series 1. Architectural Photographs, circa 1950 - 1970
Box 1, Folder 1-19
| | | | | |
| --- | --- | --- | --- | --- |
| Container | | Description | | Date |